Football is undoubted one of the world's most popular games, and Johnny Knox is a professional wide receiver from America.
Best known for his skill as a wide receiver, he began playing in high school and played with Chicago Bears as a professional.
The wide receiver received limited playing time and suffered an injury, so he retired from football. However, after retirement from football, Knox worked as a coach with different football clubs.
Although Knox doesn't have a super bowl ring for his career, the wide receiver has stolen many football fans' hearts with his speed and exceptional playing skills.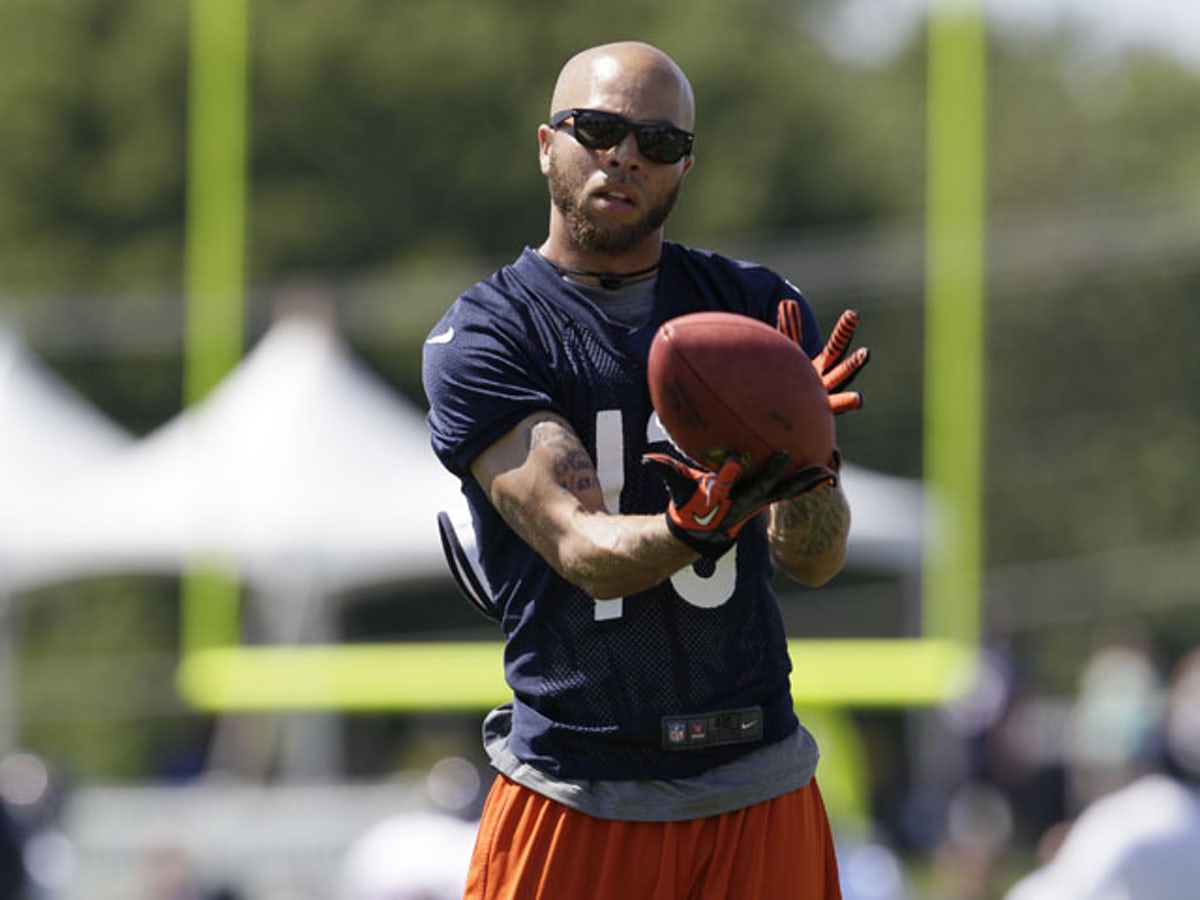 Here's more on the rise and fall of the former wide receiver Johnny Knox. Hence, please stick with us till the end to know more about Johnny Otis Knox II.
Quick Facts about Johnny Knox
Full Name
Johnny Otis Knox II
Birth Date
November 3, 1986
Birth Place
Houston, Texas
Nick Name
Johnny Knox
Religion
Unknown
Nationality
American
Ethnicity
Mixed
Education
Channelview High School
Tyler Junior College
Abilene Christian University
Horoscope
Scorpio
Father's Name
Unknown
Mother's Name
Unknown
Siblings
Unknown
Age
36 Years Old
Height
6 ft (1.83 m)
Weight
190 lb (86 kg)
Shoe Size
Unknown
Hair Color
Brown
Eye Color
Dark Brown
Body Measurement
Not available
Build
Athletic
Married
Yes
Wife
SanDerriqua
Kids
Yes (4)
Profession
Football Player
Position
Wide Receiver / Return Specialist
Active Years
2009-2012
Clubs
Chicago Bears
Awards
Pro Bowl (2009)
Net Worth
17 Million
Social Media
Twitter
Last Update
2021
Johnny Knox – Early Life, Family, and Education
Jonny was born on November 3, 1986, in Houston, Texas. He spent his childhood in Texas with his parents and siblings. Unfortunately, the information regarding his parents and siblings is not mentioned anywhere.
Talking about Knox's education, he attended Channelview High School, located in Channelview, Texas.
After graduating from Channelview, Johnny joined Tyler Junior College. In 2007, the professional football player went to Abilene Christian University for a high study degree.
Sadly, the wide receiver has not revealed much information regarding his childhood experiences. If found, the readers will be updated soon.
Johnny Knox – Age, Height, and Body Measurements
Johnny is 35 years old, born under the sun-sign Scorpio. The people with the Scorpio sun sign are believed to be deep and emotional, with leadership skills. When we go through Knox's life, he relates somewhere to the character of his horoscope.
The former football player Johnny is known as Johnny Otis Knox II by his birth name. However, he is more famous for his name Johnny Knox.
When describing Johnny's physical appearance, he stands at an impressive height of 6 ft 0 in (1.83 m) and weighs around 190 lb (86 kg).
Likewise, Knox has shiny brown hair and dark brown eyes. Sadly body measurement of Johnny is still unknown to the public.
Johnny is American when it comes to his nationality and follows mixed ethnicity. However, the religion he follows is still unknown at the moment.
Johnny Knox – Football Career
Early Career
Johnny began his career in football after joining Tyler Junior College. After entering the junior college football team, he led the team with 884 yards and 12 touchdowns. Moreover, this achievement made Knox the No. 9 junior college receiver.
After joining the Abilene Christian University, he joined the Abilene Christian Wildcats, football team. He finished his first season at the University with 62 receptions for 1,158 yards and 17 touchdowns.
In 2008 Knox received 56 receptions for 1,069 yards and 13 touchdowns. After receiving 30 touchdowns in Abilene history, he earned second-team All-America honors in 2008.
Likewise, Johnny was honored to participate in the 2009 Texas vs. The Nation championships, scoring 3 receptions for 55 yards.
Professional Career
After a successful career at the college and University level, Knox joined Chicago Bears in the 2009 NFL draft.
In the first game with Green Bay Packers, he scored 68 yards in receptions. The game was held on September 13, 2009.
Similarly, Johnny received his first NFL touchdown in the second game against Pittsburgh Steelers and tied the game with a 14-14. Luckily, in the third game against Seattle Seahawks.
He recorded another touchdown with 7-yard receptions. After playing against Detroit Lions in the fourth game of the season, he scored a touchdown with a 102-yard kickoff return.
Unfortunately, while fighting up the match with the Vikings, Knox suffered an ankle injury on November 29, 2009.
After a short recovery, he returned and finished the 2009 season with 45 receptions, 527 yards, and 5 touchdowns. He was ranked second in the NFL for return yard average with 29.0.
Career Statistics
| | | | | | | | | | | |
| --- | --- | --- | --- | --- | --- | --- | --- | --- | --- | --- |
| Season | TM | GP | REC | TRG | REC/G | YDS | AVG | YDS/G | TD | LNG |
| 2009 | CHI | 15 | 45 | 80 | 3 | 527 | 11.7 | 35.1 | 5 | 68 |
| 2010 | CHI | 16 | 51 | 100 | 3.2 | 960 | 18.8 | 60.0 | 5 | 67 |
| 2011 | CHI | 14 | 37 | 69 | 2.6 | 727 | 19.6 | 51.9 | 2 | 81 |
| Career | | 45 | 133 | 249 | 3 | 2,214 | 16.6 | 49.2 | 12 | 81 |
Visit the website of the NFL to see Knox's career statistics in detail.
Johnny Knox – Injury
Johnny was selected for the 2010 Pro Bowl on January 25, 2010. In his Pro Bowl debut, he scored four kicks for 103 yards.
The wide receiver finished his 2010 career with 960 yards, 51 receptions, and 5 receiving touchdowns. Similarly, his career achievements in 2011 include 727 yards and second rank in the NFL.
Unfortunately, on December 18, 2011, Knox suffered from a spinal cord injury requiring immediate surgery. The incident occurred when Knox struck Anthony Hargrove while playing a game against Seattle.
Likewise, Knox required immediate surgery on his vertebra on December 19, 2011.
The injury was more severe than anticipated, as Johnny also suffered from some nerve damage. Following the incident, Bears immediately placed Knox on the injured reserve.
Hargrove expressed his regret to Knox for the incident. Even though Knox never heard from Hargrove again, he could feel his opponent's concern over his injury.
"I was in the hospital, but I didn't have my phone on me. (Lynch) left a message to see how I was doing, to try to see if I was OK. That also meant a lot to me."
After a short recovery break, the wide receiver was back on the ground for the 2012 NFL season. Despite therapy treatment, the player was not able to stand comfortably. Indeed, not being able to play is disheartening, but Knox focused more on his future.
"I feel good. I'm standing, that's the main thing. It could be worse than it is now. But for me to be able to walk after an injury like that. I'm pressing forward."
To this, Knox added,
"I can't worry about the past. I've just got to keep looking forward to me, my family, my kids. That's what it's about."
With this, the Chicago team released Johnny on February 12, 3013, and right the next day, on February 14, the wide receiver announced his retirement from football.
Johnny Knox – Life After Football – Post Injury
Johnny Knox's career is not only limited to a wide receiver player. Although he announced his retirement from football career at a young age, Knox contributed to football sports as a coach.
After a two-year gap from retirement, Johnny served as a coaching intern with the Tampa Bay Buccaneers. He was hired there by Lovie Smith, a former head coach of the Chicago Bears.
Later on, Knox worked at Carmel High School as a football staff team member 2018.
Johnny Knox – Wife and Kids
Johnny fans are eager to know about the hips and happenings in his life. Knox is best known for his playing and coaching skills and happy family background. He is a happily married man and a proud husband and father of his children.
Knox is married to his beautiful wife, SanDerriqua Knox. Sadly, there is no information regarding Knox's love story with SanDerriqua and how their marriage ceremony took place.
However, the couples are blessed with four children and are often seen at parties and public places now and again.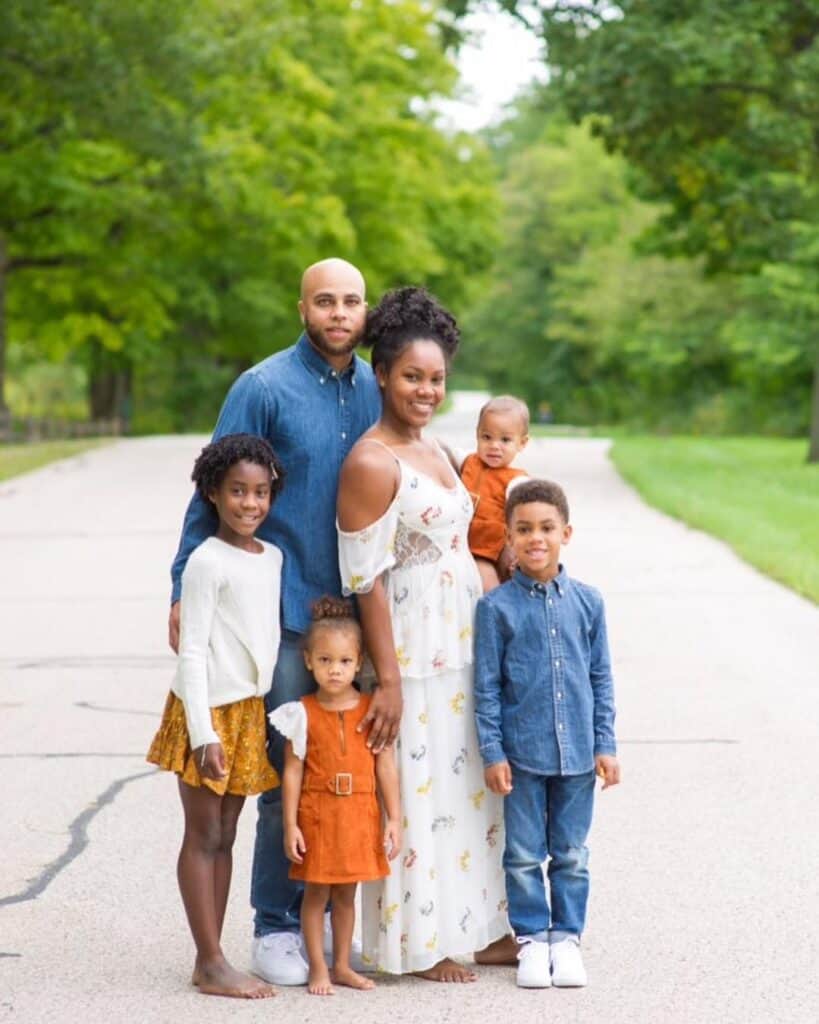 Also, Knox's couple's relationship is quite romantic and happy. Johnny is a caring partner and is always loyal to his partner.
There is no rumor of Johnny alleged with another girl or having extra-marital affairs. Knox couples have never been in controversy or story, and there are no divorce issues between these couples.
Johnny Knox – Net Worth and Salary
Being a professional American wide receiver, Johnny has made a successful career throughout his life.
Knox has been active as a professional from 2009-2012. Likewise, he has earned a lot of name, fame, and wealth through his unique football skills.
As of 2020, Johnny Knox's net-worth is estimated to be around $17 million.
Most of their income source of Johnny Knox comes from his football and coaching career. Moving on to Knox's salary, his estimated salary is around $488,500.
Jonny retired from football after he suffered from an injury. But he wanted an injury settlement to improve his financial condition. So Knox received an amount of $40,000 as an injury settlement. This was the most significant settlement amount a Bears player could receive.
Aside from football, the wide receiver is affiliated with various brand endorsements and ads.
Johnny Knox – Social Media Presence
Johnny is one of the most happening's names in the football world. With his playing skill and career achievements, there is no doubt that the former wide receiver has many fans following worldwide.
But despite this fact, the wide receiver doesn't have substantial social media involvement, as one would assume.
Johnny is active on Twitter and shares the most important events and career highlights through this platform.
On Twitter, Johnny is active as @Jknox13 making 42.3k followers to date. Likewise, he joined Twitter in April 2010 and has made around 1,963 tweets. Also, his Twitter bio says I'm Not A Star……..'.
Unfortunately, Knox is not active on popular social media platforms like Instagram and Twitter. But he is seen in different interviews explaining the stuff related to his personal life and career.
1️⃣3️⃣ days until the Bears' Week 1 Matchup. Today we are highlighting former wide receiver Johnny Knox!

Knox made the Pro Bowl in his rookie season, and was a fan favorite from 2009-2012! His career was cut short due to a horrific spinal injury against the Seahawks. #JuiceUp pic.twitter.com/3nnQUSpTYU

— The Juice Time Podcast (@JuiceTimePod) August 31, 2020
You might want to read: Ed Marinaro: Young, Wife, Family, Football, Acting & Net Worth>>
Common Queries about Johnny Knox
1. What made Johnny retire from football?
Johnny retired from football after suffering from a spinal cord injury.
2. Is Johnny Knox paralyzed?
Johnny Knox is not paralyzed. But after suffering from a horrific back injury, he was a centimeter away from being paralyzed.
3. When did Johnny Knox's career start?
Johnny Knox's career started in 2009.
4. Which position does Johnny plays for?
Johnny plays as a comprehensive receiver/return specialist.
5. What is their jersey number, Knox?
Johnny Knox's jersey number is 13.
6. What is Johnny Knox – Anthony Hargrove's issue?
Johnny Knox struck Anthony Hargrove while playing for the Seattle Seahawks, leading to a spinal cord injury. The injury happened on December 18, 2011, and Knox underwent immediate surgery.