Fans are curious about the personal life of Adonal Foyle, including whether he has a wife and who his family members are.
Adonal Foyle's journey from humble beginnings to success is often described as a rags-to-riches story.
The former Vincentian-American professional basketball center, Adonal David Foyle, was born on March 9, 1975, in Canouan, St. Vincent.
The Golden State Warriors drafted him as the eighth overall pick in the 1997 NBA draft.
The top 1997 NBA draft picks were Tim Duncan, Keith Van Horn, and Chauncey Billups.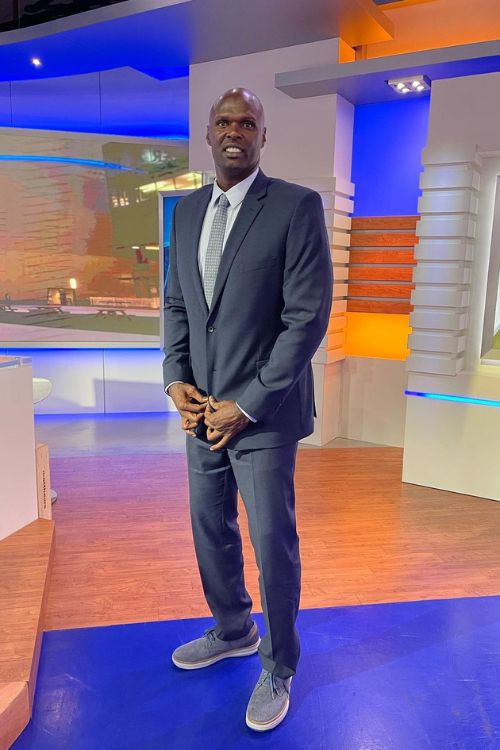 The player made his name in Warriors history by playing for them for ten seasons.
He was their longest-tenured player until the Warriors waived his contract on August 13, 2007.
After leaving the Warriors, Adonal continued his basketball career, spending two seasons with the Orlando Magic.
Then he went on to play with the Memphis Grizzlies in the 2008-09 season before returning to Orlando Magic.
Who Is The Wife Of Adonal Foyle?
Adonal isn't dating anyone now. He posts a lot of pictures of his female best friend on his Instagram, who must not be mistaken for Adonal Foyle's wife.
But we could just say he is married to his work. The closest thing he has is his love for his family.
The former basketball player never really got to know his father as his old man left for the United States to find a job when he was just a baby.
Subsequently, his mother, Patricia Foyle, left Canouan for work in Union Island when he was 8 leaving him to the care of his grandmother, Faith Baptist.
On his third attempt, Adonale successfully cleared the standardized test, granting him admission to high school on Union Island.
This achievement brought him back together with his mother, who then introduced him to the world of basketball.
It was when he met the Mandle couple (his foster parents) that his life took a drastic turn.
In 1991, the Mandles' paths crossed with Foyle's destiny. During their trip, their son Jon saw Foyle dominate in a high school game in Union.
Impressed by Foyle's skill, the couple gave him an opportunity to move to the US and capitalize on his skills.
After deep self-reflection, Foyle accepted their proposal, as his future had already seemed bleak in his homeland.
At 15, he came to the States with the Mendle couple, where he started his higher education and kick-started his high school basketball.
Post Retirement Life
On August 17, 2010, Foyle announced his retirement from professional basketball after 13 seasons due to persistent knee issues.
After playing only 62 minutes in the previous two years, Foyle reflected on his career and decided that it was time to move on.
Shortly after, on September 7, 2010, he was named director of player development for the Orlando Magic, a post he maintained until 2012.
Foyle writes poems and participates in political activities during his free time. Furthermore, he has reviewed books for Hoop magazine.
In 2013, he published his first book for children, "Too Tall Foyle Finds His Game."
Additionally, Foyle served as a Sports Diplomacy Envoy for the US Department of State in January 2014.
Furthermore, the Golden State Warriors selected him as their community ambassador in 2014.