Alan Hutton's wife, Kylie Mortimer, has raised three kids with the former Aston Villa player. Kylie tied the knot with Alan in 2011.
The Scottish soccer player, Alan Hutton, will always be loved by the Villa fans for his loyalty to them during difficult times. It's been three years since Alan retired, and now he works as a BBC Sports pundit.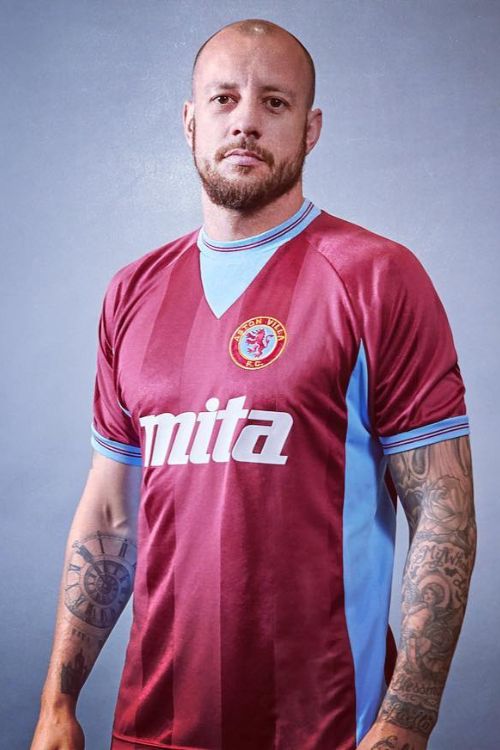 Hutton's oldest child, Loui, has also shown interest in walking in his dad's footsteps. The Aston Villa legend brought out his family during his final walk at the Villa Park in 2019.
A former Rangers product, Alan recently talked about Michael Beale's side in his BBC Column. Hutton pointed out that Rangers have a lot of work to do before the Champions League Play-Offs.
Alan Hutton Wife, Kylie Mortimer
Alan Hutton's wife, Kylie Mortimer, has tried to stay away from the public limelight. The better half of the former soccer star has also kept her Instagram handle private.
The two tied the knot on June 4, 2011, at St Giles Cathedral, Edinburgh, Scotland. The most the former Scottish soccer player shares about his personal life with Kylie are her birthday and wedding anniversary pictures.
Hutton also shares appreciation posts of his beau on occasions like Mother's Day and Valentine's Day. The couple has been married for 11 years, and in these 11 years, they have also raised three beautiful kids.
The couple's first child, Loui Hutton, was born on May 31, 2005. Like his father, the teenager is also interested in soccer. He used to play for a U-16 team and has shared a few snaps of his playing time on his Instagram handle.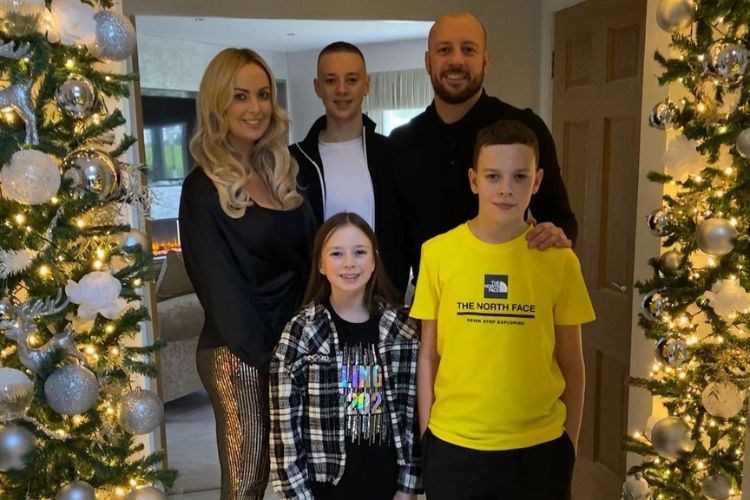 Kylie gave birth to their second son, Leon Hutton, on March 11, 2008, and their third child and only daughter, Luella Hutton, was born on September 14, 2012.
On the birthdays of his each three kids, the former Aston Villa player shares appreciation posts for them. In 2019, Kylie paid tributes to Alan after he left Aston Villa.
In a post shared by Alan in 2019, Kylie commented, "Leaving on a high [heartbreak emoji]. Proud of you always xx." The former soccer star's oldest son, Loui, shared several appreciation posts for his dad.
On February 19, 2020, he shared a picture of himself and his siblings walking around Villa Park as his dad announced his retirement.
Alan Hutton Net Worth
Alan Hutton's net worth is estimated to be around £5 million. The former soccer player played the majority of his career with Aston Villa, where he signed his first contract for £40,000 per week.
In his twilight years, the weekly wage was slashed to £30,000 per week as Villa faced financial problems as the side failed to win promotion back to Premier League.
During the initial years with Tottenham Hotspur, it was reported that Alan, who was 23, earned £30,000 per week. In 2008, it was reported that he bought a £ 3.3 million mansion formerly owned by Dutch soccer player Edgar Davids.
After retiring from soccer, Alan has chosen to go down the same road as many other former soccer players. He is currently a pundit on BBC Sports Scotland.
The former soccer player is also one of those who isn't flashy when it comes to showing off his lifestyle. Most of his Instagram posts are centered around his appearances on soccer-related programs or his family.
The Villa legend has also previously worked with Sky Sports, and whenever free, he makes time for shows on YouTube.