Alexis Beka Beka's break up with his girlfriend Carla was first reported to be the reason he tried committing suicide. But that news has since been proven to be false.
The Twitter account Instant Foot has reported that the break-up isn't why Alexis tried committing suicide. The OGC Nice midfielder stood on the A8 motorway, threatening to commit suicide, and was at the scene at 10:30 a.m.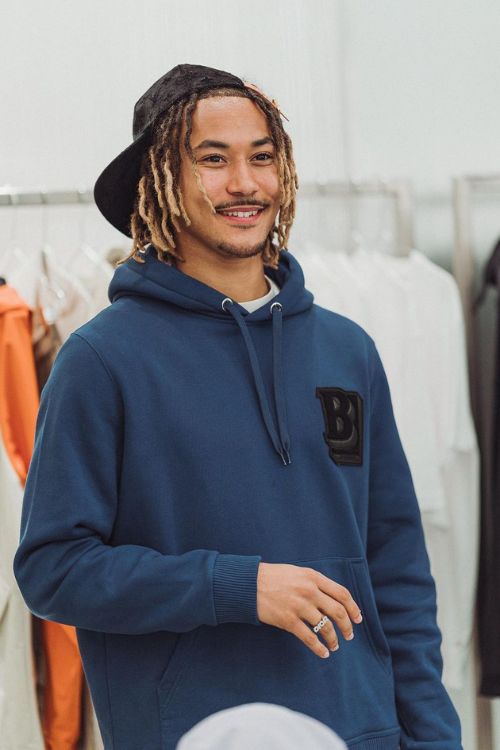 After three hours of negotiation, the emergency services were able to get the midfielder to safety. The club has canceled its scheduled press conference and hasn't given any further details about the case.
Beka joined the club last season from Lokomotiv Moscow and has made 24 appearances for Nice. Beka hasn't featured in any games this season for Nice, which sits second in Ligue 1, only one point behind the leaders, Brest.
Alexis Beka Beka Girlfriend, Carla
Alexis Beka Beka is rumored to have been dating a woman named Carla. The couple's break-up was first rumored to be the reason why he threatened to commit suicide.
Going through his Instagram handle, it doesn't look like the player is dating anyone as he hasn't shared any romantic posts with a partner.
On his social media page, Alexis isn't very active. He usually shares photos from match days and that of his training. We occasionally get snaps of him on night outs, but the soccer player has chosen to keep himself low-key.
After all, the youngster is trying to find his feet in France after having signed with OGC Nice last year for a reported fee of €14 million. He previously played for Lokomotiv Moscow, for whom he made 21 appearances.
His last post on Instagram came on July 6, where he shared a series of regular pictures of him training with his teammates.
His rumored girlfriend, Carla, is available on Instagram with the username @its.carlx. But she has kept her handle on private mode and also hasn't shared any posts.
When the news first broke of Alexis threatening to commit suicide, many news outlets reported it was because he had broken up with his girlfriend.
But in the latest hours, the representatives of OGC Nice have denied the rumors. They have said the couple's break-up has nothing to do with the soccer player threatening to take his life.
Alexis Beka Beka Out Of Danger After Threatening To Commit Suicide
The 22-year-old soccer player, Alexis Beka Beka, stood on the bridge of Magnan in Nice as he threatened to commit suicide.
In the latest reports, emergency services have got hold of the player, and he has been safely withdrawn. But the situation has created a lot of tension at the club.
The Nice's coach, Francesco Farioli's scheduled press conference was canceled after the news broke out of Alexis' situation.
It's been reported that Alexis came to the scene at 10:30 a.m. He spent three and a half hours with his legs hanging in the air, 100 meters above. Alexis only came back up at 2 p.m. after hours of negotiation with psychologists and emergency services.
Several news publications reported that his teammate Kefren Thuram was trying to come in contact with his girlfriend, but that has since been debunked.