One of the frequently asked questions regarding Alvin Kamara is about his brother. Who is Alvin Kamara brother? Read the article till the end to find out.
Alvin has a sister named Garmai, with whom he is very close. The NFL star mentions that his sister is always aware of his plans long before he is.
Alvin Mentian Kamara is an American football running back for the New Orleans Saints of the National Football League (NFL).
Kamara attended the Norcross High School in his hometown. He was a member of the Blue Devils football team in high school.
He was also invited to play in the 2013 Under Armour All-America Game.
Coming out of high school, people regarded Kamara as one of the finest running back prospects in the country.
As a high school student, Kamara earned a scholarship offer from Syracuse University. He then committed to play collegiate football at the University of Alabama as a senior.
In 2014, Kamara transferred from Alabama to Hutchinson Community College for his redshirt freshman season.
The Saints drafted him in the third round of the 2017 NFL Draft. He was named the NFL Rookie of the Year in 2017.
Who Is Alvin Kamaru Brother? More On His Sister
The thing about Alvin Kamara brother is that he doesn't have one. He has only one sibling, and it is his elder sister, Garmai K. Momolu.
Garmai obtained her High School Diploma from North Springs High School between 1998 and 2002.
She then pursued her higher education at The University of Memphis. Currently, she holds the position of Senior Manager in the Football Department at Klutch Sports Group, LLC.
She is also a Co-Founder of The Cut Life, a role she has held since June 2013.
In the past, Garmai has worked as the Director of Bridal and Eveningwear at CLD PR and Chic Little Devil Style House.
Before this role, she served as the Assistant Account Manager at CLD PR and Chic Little Devil Style House from January 2012 to June 2013.
Garmai's career journey also includes a position as a Fashion Editor at Kontrol Magazine.
Before her roles in the fashion and PR industries, Garmai also worked in facilities and site operations at Sprint Nextel.
Early in her career, she had the opportunity to be a Fashion Contributor at Red Carpet Fashion Awards in 2011.
Kamara Arrested For Battery Charges
On February 6, 2022, authorities arrested Alvin Kamara for committing an act of violence resulting in significant bodily injury during the Pro Bowl in Las Vegas.
The incident apparently occurred at a nightclub where surveillance video showed Kamara hitting a man eight times.
The officers dispatched to respond found the victim, identified as Darnell Greene, at the hospital.
Greene told the officers that he and some other people, including Kamara, were waiting for an elevator at The Cromwell Las Vegas Hotel & Casino at about 6:30 a.m.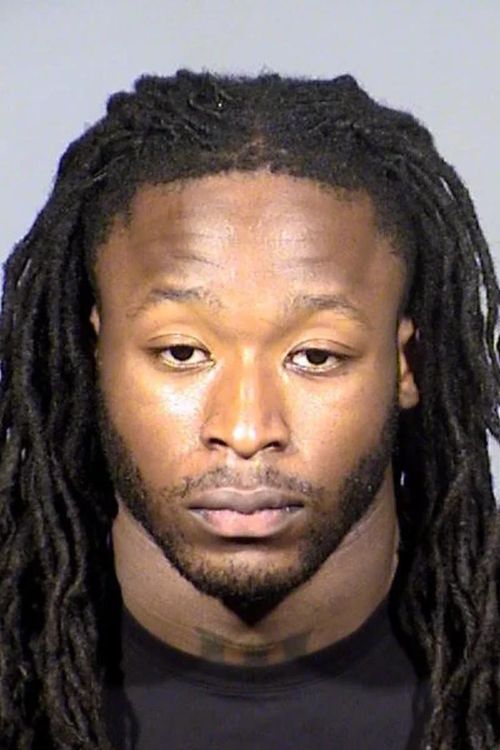 When the elevator doors opened, Kamara allegedly placed his hand on Greene's chest, preventing him from entering.
Greene claimed that he pushed Kamara's hand away from his chest, and then Kamara forcefully shoved him, causing him to stumble.
The court later sentenced Kamara to pay $105,196.17 in compensation to cover his victim's medical bills.
The authorities imposed a $500 fine on him and mandated him to complete 30 hours of community service. The NFL, in response to the incident, suspended Kamara for three games in August 2023.
Frequently Asked Question
Who is Alvin Kamara Brother?
There is no mention of Alvin Kamara Brother because Alvin Kamara does not have a brother.