The five-time LPGA winner, Amy Yang, doesn't seem to have a husband and has yet to walk down the aisle. The 34-year-old golfer hasn't shared much information about her personal life in the media.
At one point in her career, Amy Yang thought of giving it up and started dreaming about what life is like outside of the golf course. She started this season without any sponsor on her hat.
Yang was diagnosed with tennis elbow two years ago, and doubts started popping up about her future. She spent the last two seasons nursing her injuries. But now she is playing some of the best golf of her career.
Yang's latest win, the CME Group Tour, is her first LPGA title on American soil. And along with the trophy, Yang also claimed the $2 million prize money.
During the post-match interview, Yang wore a plain white visor with a smiley face handstitched on it.
Amy Yang Husband: Is The LPGA Golfer Married Or Dating Anyone?
The South Korean golfer, Amy Yang, isn't married and doesn't have a husband. But this is what we believe from her few interviews and social media profile.
Born and raised in Ilsan, Goyang, South Korea, Amy has talked about the burnout she felt during the starting phase of her career. She placed high expectations on herself and was playing in too many events.
During her interview with Golf Digest, Amy also shared she had never found an outlet outside of golf during her early years. So, from a young age, golf had engulfed Amy's life. This might also be one of the reasons Amy didn't tie the knot.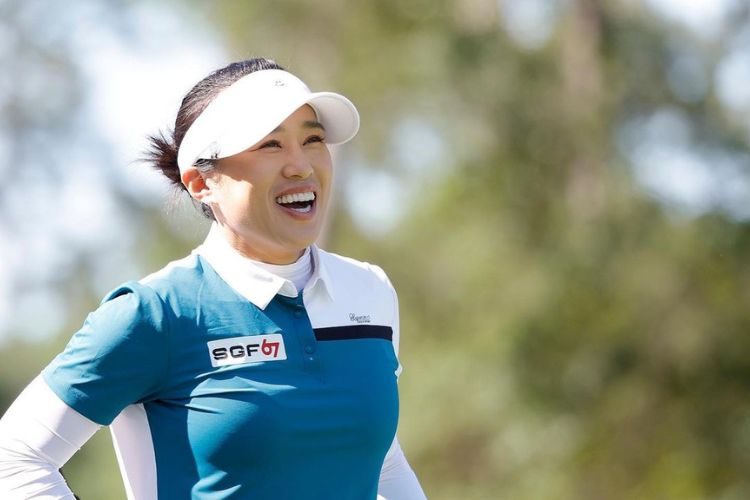 On her Instagram, Amy can be seen hanging out with her friends and mostly sharing pictures from the golf events. She has also given a glimpse of her life away from the golf course.
In 2019, she shared a picture of her wearing the Korean national dress, Hankbok, while she visited her homeland.
When not on the golf course, Amy loves spending her time in the climbing gym. She had previously shared a video of her training at Blue Swan Boulders in Orlando.
After her latest win, Amy thanked her friends, coaches, and caddie but didn't mention anything about her husband or partner. She has previously shared a few photos in her Instagram story with her brother, Heeil Yang.
Like his sister, Heeil is a golfer and has previously appeared in a few golfing events. He has also shared a few videos of him playing golf on his Instagram handle.
Who Is Amy Yang Caddie? Meet Jan P. Meierling
Amy Yang's caddie, Jan P. Meierling, has been her regular caddy for quite a few years. Meierling hails from Dusseldorf, Germany, and played professional golf for a decade before he started to caddy.
On his Instagram, Jan has shared several videos and photos of him and Amy on the golf course. Most of those posts have a sarcastic caption attached or a funny story that happened before the shot.
Jan's interest in golf began when he was 12. In an interview, when asked what drew him to the sport, Jan said he found golf unique and that it was always played on a different surface as opposed to other sports.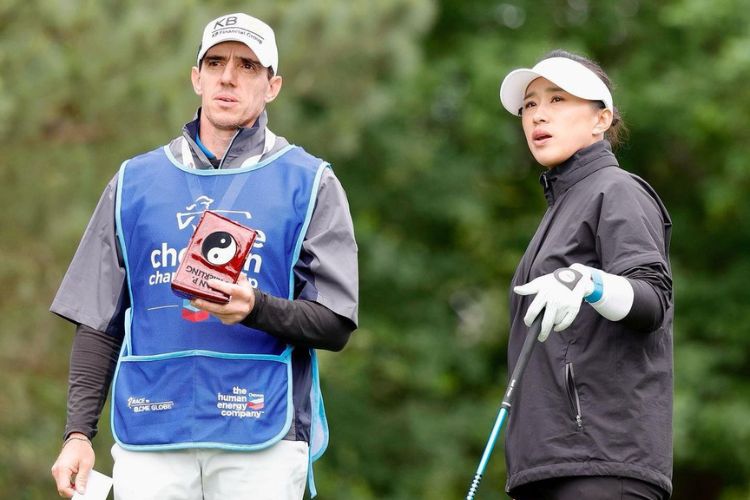 He said, "Every (golf) course has its own set of challenges and characteristics." Jan began caddying for the Ladies Professional Golf Association in 2017. He started caddying after feeling burned out from playing golf and couldn't take his game to the next level.
The famous American golfer Michelle Wie was the first to ask Jan to caddy for her. After he began caddying, Jan didn't feel much difference in the competitive aspect.
"You want your player to do well. You go through the same emotions and everything," said Jan in an interview with Midland Daily News in 2022.