Lolo Jones' sister, Angelia Jefferson, has seamlessly kept a low profile for years. Lolo also has a brother named James Jones Jr.
For years, the American athlete, Lolo Jones, has remained private about her family affairs.
But in the last few years, Lolo has given fans insight into her romantic life and struggle to find the right partner.
The bobsledder, Lolo Jones, has represented the United States on various international stages, the Olympics being one of them. Along with being known for her athletic skills, Jones is also famous for being on the headlines for her opinions.
Recently, Lolo came into the limelight for calling out basketball legend Shaquille O'Neal for his comments on Angel Reese being the greatest athlete coming out of LSU.
That comment didn't sit well with Lolo, an LSU alum. Jones retorted LSU has always been known as a track and field powerhouse.
Lolo Jones Sister, Angelia Jefferson, And Brother
Lolo Jones' older sister, Angelia Jefferson, has never been seen in the public limelight.
There aren't any photos of the sister duo on Lolo's social handles. But Lolo has previously tweeted about her sister.
From the tweets, which date back to 2011, it is clear that Angelia would pick up and drop Lolo at her training sessions. And on her way made sure to bring breakfast for her little sister.
One of the tweets is also about the two sisters making a Vine video together. But unfortunately, the link is broken as Vine doesn't exist anymore.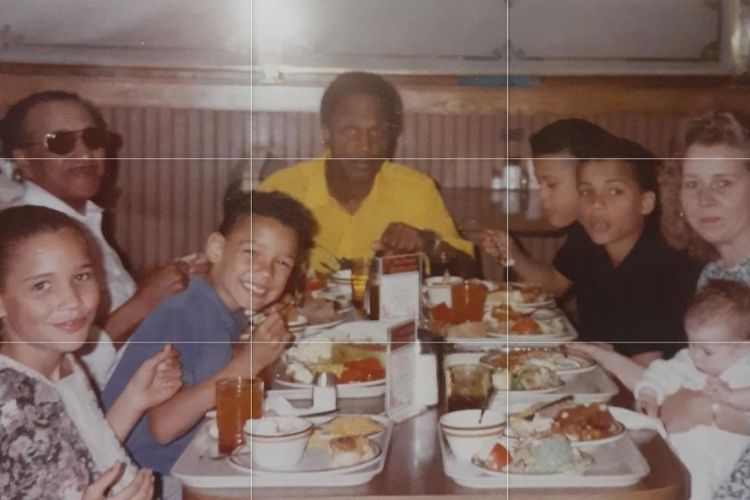 Despite not showing affection for each other in public, Lolo and Angelia Jones might be each other's biggest supporters.
Besides her elder sister, the American hurdler is known to have three other siblings. One of his other siblings is James Jones Jr.
Unfortunately, there is no information regarding Jones Jr and he has never made any public appearances.
She also mention a brother named Charles Jones in an appreciation post for Charles on Veterans Day in 2014.
Lolo Jones Parents, Lori Jones And James Jones Sr.
Lolo Jones was born to Lori and James Jones Sr. on August 5, 1982. Lori and James raised the American hurdler and her four siblings.
The athlete's father, James Jones Sr. was in the air force and served in the Korean War for the United States. But on his return, he was sent to the prison.
Her mother raised five kids singlehandedly for the most part and had to work two jobs to make the ends meet.
In 2020, Lolo shared an Instagram post of her mother visiting her dad in prison. In the caption of the post, Lolo talked about the discrimination her parents faced as an interracial couple.
James Jones Sr. passed away in 2021 after a series of health issues. Lolo shared a lengthy tribute post for her father along with several photos of them together from childhood till his last moments.