Anjali Ranadive is a remarkable and successful 30-year-old singer and assistant general manager of the Stockton Kings G League. Who is Anjali Ranadive husband? Read the article till the end to find out.
Despite her numerous achievements, Anjali has chosen to focus on her career and personal growth rather than rushing into marriage or dating. Even though she is currently single, there were rumors linking her to rapper Tyga.
Born to the renowned Sacramento Kings owner Vivek Ranadive and her mother, Deborah Addicott, Anjali's upbringing in a family deeply connected to the world of basketball has undoubtedly influenced her own journey.
Anjali Ranadive is an Assistant General Manager of the Stockton Kings G League. She is associated with a non-profit organization named Jaws and Paws.
Known by the nickname Anjali World and Nani, she is also a well-known singer and songwriter. Over the years, she has performed multiple times during home Kings games.
Ranadive has a degree in marine science from UC Berkeley. Before the Assistant General Manager role with Stockton Kings, she was a Sacramento Kings social responsibility coordinator.
Anjali Ranadive: Is She Dating Anyone?
At 30 years old, Anjali remains happily single and is yet to find her perfect match. Despite her fame, she values her privacy and chooses to keep her personal and love life away from the public eye.
In 2014, there was a rumor about the relationship between Anjali Ranadive and the famous Rapper Tyga. The two were getting off a private jet together, leading to speculation they were romantically involved.
They recorded one song together, named "Nobody," which they performed at the Kings game. Tyga was the then-boyfriend of the famous model and entrepreneur Kylie Jenner. Kylie became furious about the news.
However, Anjali later responded to the rumor. She agreed to her bond with the rapper but denied their relationship in the media. Anjali said, "We're just friends and working on music together."
Except for this rumor, there is no other information regarding the love life of Anjali.
Anjali Ranadive Parents and Family
Anjali was born to her parents, Vivek Ranadive and Deborah Addicott, on September 15, 1992 in San Francisco.
Her father, Vivek, has been the Sacramento Kings' chairman and co-owner since 2013. He is also the founder of TIBCO Software. He became the first person of Indian heritage to co-own an NBA team Golden State Warriors, in 2010.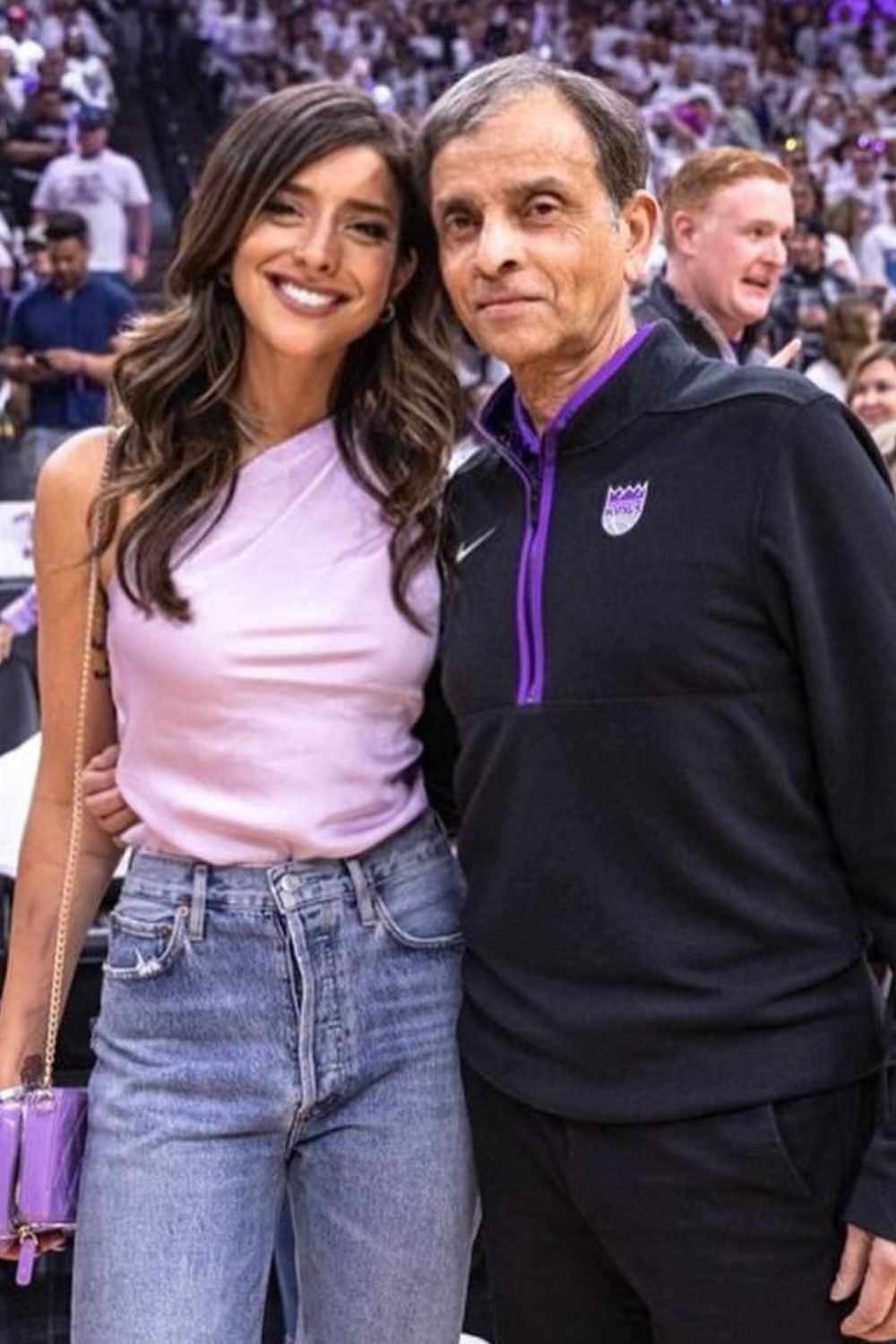 Anjali's mother, Deborah, owns the Destiny Coyote Ranch. Vivek and Deborah spent 20 years together and later decided to go their separate ways.
Anjali has two siblings, Aneel Ranadive and Andre Ranadive. They are very successful in their careers.
Annel has many years of experience in different fields. The young entrepreneur has been the managing partner of Soma Capital since 2015. He is also the part owner of the Sacramento Kings.
The other sibling, Andre Ranadive, is a member of the US Army. Andre earned an award in basketball as a senior and helped Menlo win the CCS League championship. Like his sister Anjali, he is also interested in music and has a recording studio.