A shocking incident has unfolded in the Bahamas, where 36-year-old Lindsay Shiver, a mother of three children and a former pageant queen, has been arrested for allegedly plotting to kill her estranged husband, Robert Shiver.
The 38-year-old Robert, a former Auburn University football player, became the target of this alleged plot.
The police stumbled upon the scheme accidentally while investigating an unrelated case.
Lindsay's alleged plan to harm her husband was unveiled during the investigation.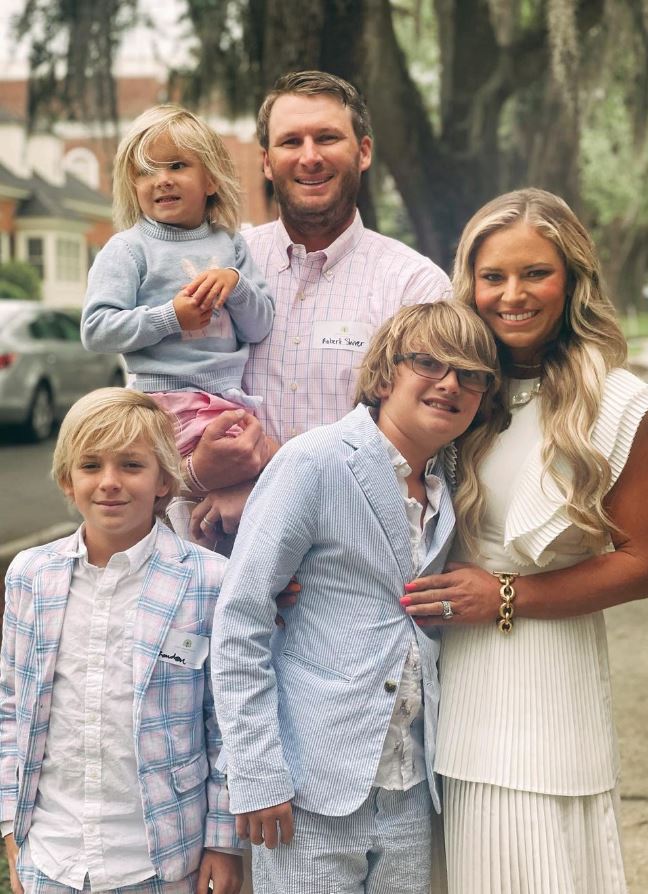 Two other individuals, 28-year-old Terrance Bethel, who is identified as Lindsay's lover, and Faron Newbold, were also apprehended for their suspected involvement in the plot.
This shocking incident has left the community stunned, as it involves a woman who was once known for her pageant accomplishments and is now embroiled in a serious criminal case.
As the investigation unfolds, authorities will be striving to bring clarity to this disturbing situation and ensure justice is served.
Lindsay And Robert Relationship Timeline
Lindsay's Instagram account provides insight into the couple's early days, revealing that they first crossed paths during a fitness class at Auburn University in 2007.
After dating for three years, the couple tied the knot in 2010.
Lindsay shared heartwarming photos of herself with Robert, captioning them with a beautiful quote about the essence of a perfect marriage.
She expressed her gratitude for that serendipitous fitness class, which brought them together thirteen years ago.
She celebrated the love, laughter, and life they have built together ever since, expressing her deep affection for her husband and looking forward to many more cherished moments together.
Following his time at Auburn University, Robert reportedly joined the Atlanta Falcons as a free agent.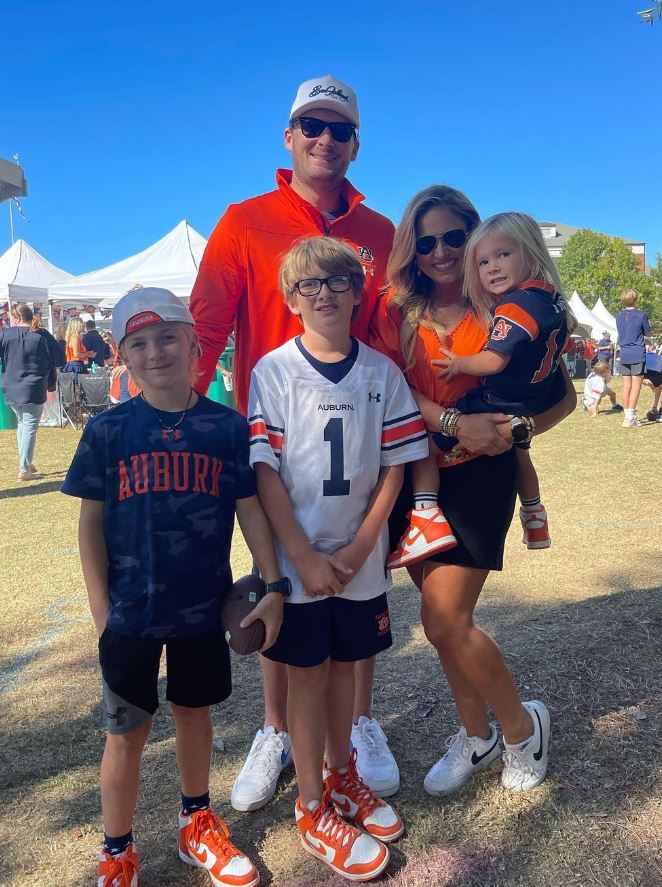 Although he was eventually cut before the 2009 season, he has pursued other professional avenues.
Currently, Robert holds a notable position as the executive vice president of Senior Life Insurance Company in Thomasville.
The couple shares three children together, Grayson, Landan, and Rhett.
These glimpses into their past and present reveal a couple who once cherished their connection and shared aspirations for a bright future.
The circumstances surrounding the recent events have undoubtedly shocked and saddened their community, leaving many questions and concerns in their wake.
Auburn Cheerleader Lindsay Shiver Arrested- Husband Robert Shiver
A chilling twist emerges in the case as police discovered incriminating Whatsapp texts detailing the alleged plot.
These texts were found on a phone belonging to a suspected burglar at Grabber's Bar and Grill in Great Guana Cay, Bahamas.
However, it remains unclear whether the phone belonged to Lindsay, Terrance, or Faron.
Insights into the background of the individuals involved shed light on the complexities of the situation.
Lindsay and Robert own a house in the Bahamas, where she and Terrance apparently crossed paths.
Robert, a former Auburn Tigers snapper, had initiated divorce proceedings after learning of his wife's alleged affair with Terrance.
Lindsay, previously crowned Miss Houston County in 2005 and a runner-up in the National Peanut Festival pageant now faces accusations of orchestrating the murder of her estranged husband.
Allegedly, she hired a hitman and paid him to carry out the sinister plan following the divorce filing.
The three suspects, Lindsay, Terrance, and Faron, have been arrested and moved to the capital city, Nassau, to face legal proceedings.
During their initial court appearance, they did not enter a plea and are scheduled to return to court on October 5.
As the investigation progresses, more details may surface, uncovering the full extent of this disturbing plot.