Austin Ekeler has a younger brother named Wyett Ekeler, who plays football just like him. Read the article till the end to know more about Austin Ekeler brother.
The running back from Lincoln, Nebraska, Austin Ekeler, is currently playing for the Los Angeles Chargers of the National Football League (NFL).
Austin has been making a buzz on the internet after he agreed to have $1.75 million added to his deal for this season on May 23, 2023. The athlete had requested to be traded after an off-season with the Chargers.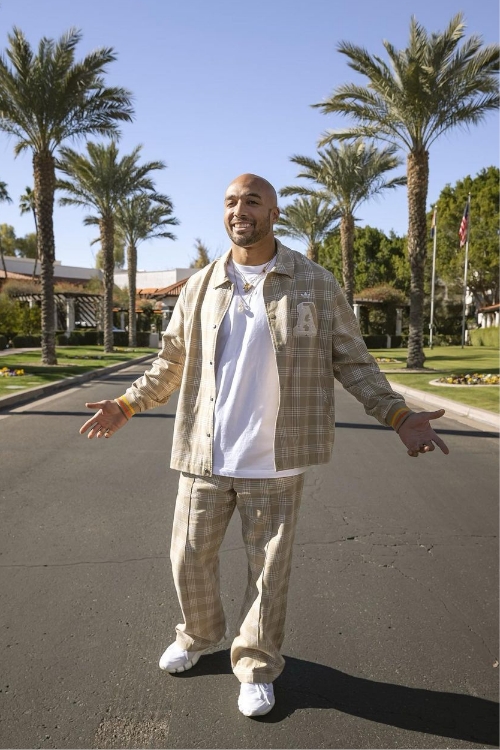 Ekeler is one of the four players in 15 years to score at least 15 touchdowns in back-to-back seasons. Making history, he is also one of only two players in the league to have 10 or more rushing touchdowns.
Additionally, the Nebraska native is also one of two players in NFL history to be an undrafted player with a 1500 scrimmage.
He shares the record with former football player Priest Holmes. Furthermore, with his current team, Austin Ekeler has the most catches in his position in a single season.
Austin Ekeler Brother
The star athlete has a younger brother named Wyett Ekeler. He is currently studying Management of Human Resources at the University of Wyoming. Wyett plays collegiate football for the Wyoming Cowboys at the University.
Just like his brother, Wyett went to Windsor High School for his early education and was an outstanding all-around football player there.
He was named the 4A Northern Colorado Offensive Player of the Year and earned First Team All-Northern Colorado honors in 2019. As a senior, Ekeler rushed more than 1000 yards on 146 carries to average 9.8 yards per carry.
Besides sharing a passion for football, the bond that the Ekeler brothers share is very close.
Several Instagram posts he has made about his brother show how much Wyett admires, respects, and looks up to his brother. About their relationship, Wyett says,
"… When I need advice, I'll ask him about something, but honestly, we try to keep football out of it. When I go hang out with him, we'll work out of course. But when I'm with my brother, I just try to be with my brother."
Austin has been an inspiration to Wyett all along. As reported by Yahoo Sports, Wyett wants to make Austin as proud as Austin has made him.
Wyett considers his brother as his role model and the person he looks up to most in the world.
Other Family Members
Wyett and Austin were born to Suzanne Elker. Although the name of their biological father is unknown, it is known that he is serving a life sentence in prison in Las Vegas, Nevada.
The Elker brothers were raised by their stepfather, Mr. Adams. Mr. Adams and Suzanne have been together for more than 11 years. But it seems like the brothers do not have a very strong bond with their biological father or stepfather.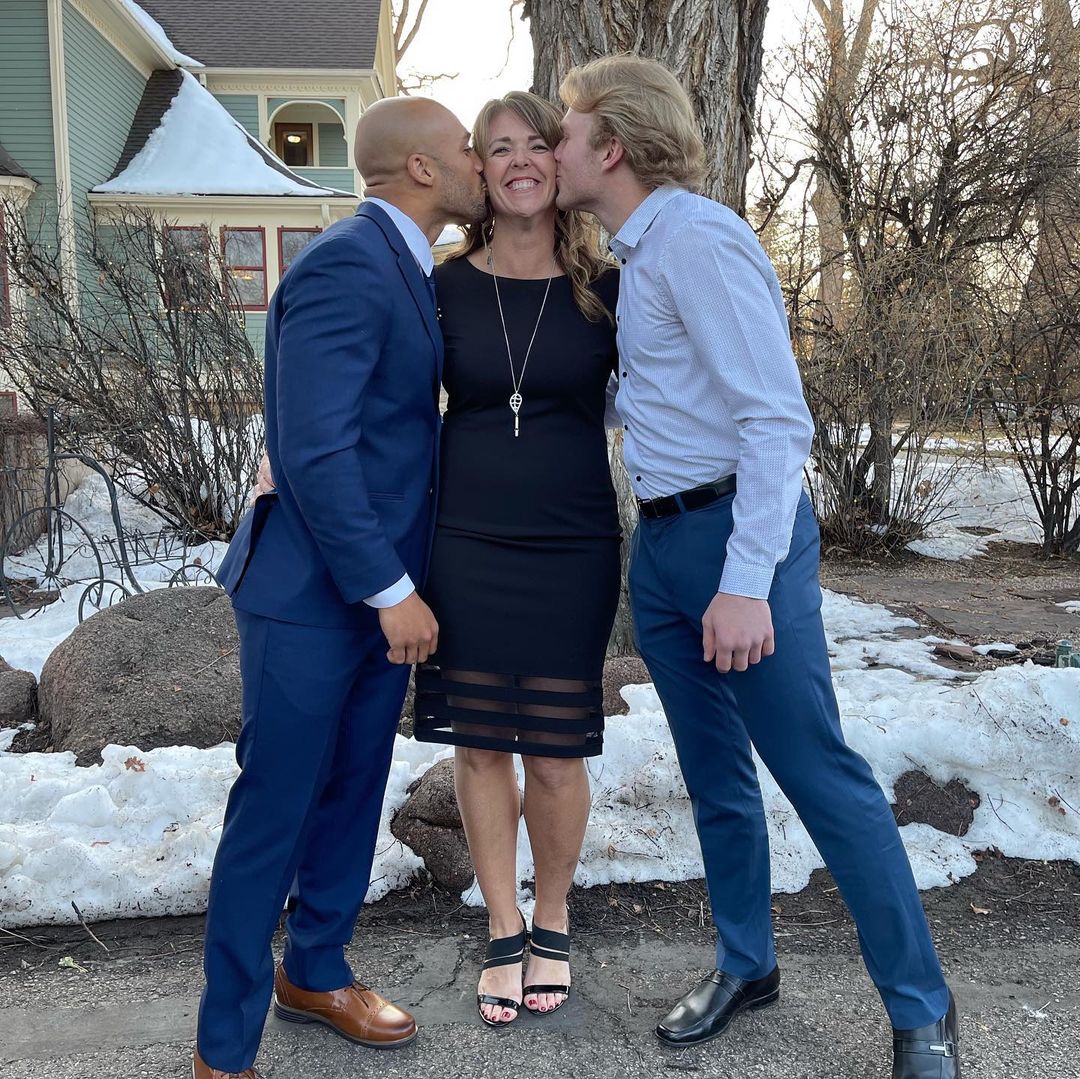 Their mother, Suzanne, works as a realtor. She was a high school math teacher for 21 years before entering the profession of real estate.
The hardworking and supportive mother did work many odd jobs to provide for her family when Austin and his brothers were young. She worked as a waitress before she met Austin's stepfather.
Suzanne is active on Instagram, where she frequently posts about real estate and sometimes about her family.