When Benson Henderson left the UFC in 2015, he was still regarded as one of the world's best lightweight fighters.
The talented fighter has won the UFC Lightweight Championship and had an incredible record of 11 wins and three losses.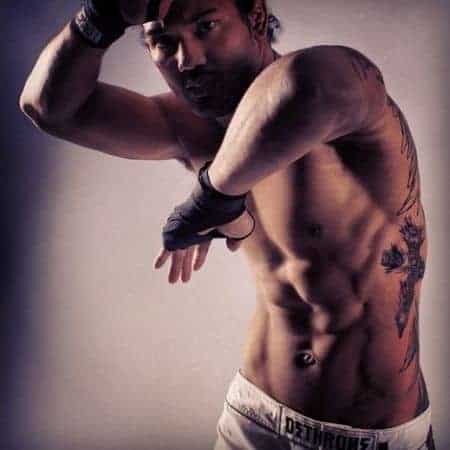 However, due to contractual disputes, Henderson decided to leave the UFC and sign for its rival, Bellator MMA.
Although Benson has not shown his old form in Bellator, he is still one of the most well-known fighters in the whole world.
As a result, we have written this article about Benson, where you will find out about his early life to his current days with Bellator MMA and all that happened in between.
Besides, there are also details on his net worth, fight purse, age, weight, record, family, and social media.
Quick Facts
| | |
| --- | --- |
| Full Name | Benson Henderson |
| Birth Date | November 16, 1983 |
| Birth Place | Colorado Springs, Colorado |
| Nick Name | Smooth |
| Religion | Christian |
| Nationality | American |
| Ethnicity | African-American |
| Education | Dana College |
| Horoscope | Scorpio |
| Father's Name | Not available |
| Mother's Name | Kim Sung-Hwa |
| Siblings | Julius Henderson |
| Age | 39 Years Old |
| Height | 5 feet 9 inches (1.75 m) |
| Weight | 155 lb (71 kg) |
| Shoe Size | Not available |
| Hair Color | Black |
| Eye Color | Black |
| Body Measurement | Not available |
| Build | Muscular |
| Married | Yes |
| Boyfriend | No |
| Spouse | Maria Magana |
| Children | Koah Abram Henderson, Kyong Henderson, Kub Henderson, Knightley Henderson |
| Profession | Mixed Martial Artist |
| Reach | 71 inches (1.80 m) |
| Net Worth | $1.5 million |
| Fight Purse | $100,000 ( vs. Adam Piccolotti) |
| Social Media | Instagram, Twitter, Facebook |
| Merch | Posters |
| Last Update | March, 2023 |
Benson Henderson: Early Life, Family & Education
Benson Henderson was born to his parents on November 16, 1983, in Colorado Springs, Colorado.
Likewise, his mother, Kim Sung-Hwa, is of Korean descent, while his father, whose name remains undisclosed, is African-American.
Hence, due to his mother being a Korean, she insisted that Benson and his brother, Julius Henderson take up Tae Kwon Do as it was traditional to her culture.
Fulfilling their mother's wishes, both brothers attained black belts later on.
Moving onto Henderson's education, he went to the Decatur High School from 1998 to 2001. There, he took his first steps towards MMA by becoming a part of the wrestling team.
After graduation, Benson attended Dana College, where he graduated with a double major in criminal justice and sociology.
Aside from that, Henderson also became a two time NAIA All-American during his college years.
Benson Henderson: Career & Record
Benson made his professional debut in 2006 at Midwest Championship Fighting. Moreover, he fought Dan Gregory, whom he dispatched easily in the very first round.
Thereafter, Henderson fought seven more fights in which he managed an impressive seven wins and one loss.
As a matter of fact, the 36-year-old was on a five-fight winning streak when he joined his first major MMA organization, WEC.
Subsequently, Benson fought six times in the WEC, where he won the WEC Lightweight Championship.
Furthermore, Henderson defended his belt twice against Jamie Varner and Donald Cerrone. However, in his last fight for the promotion, the Colorado native lost Anthony Pettis's title.
After that, Benson joined the UFC, where he gained all his fame and wealth that he boasts now. During his time in UFC, Henderson achieved the ultimate feat by becoming the UFC Lightweight Champion.
Moreover, the 36-year-old defeated one of the world's best lightweights, Frankie Edgar, to win the title.
Why did Benson Henderson leave the UFC? Bellator MMA
Unfortunately, Benson could hold onto the title for two more fights before losing to his old nemesis, Anthony Pettis, again.
After that, Henderson fought in six more fights under the UFC banner before deciding to part ways.
Although the exact reasons have not been publicized, many believe it was due to a disagreement over a new contract.
Consequently, Benson left the UFC and signed with their most fierce competitor, Bellator MMA. At the time of his departure, the Colorado native amassed 11 wins and three losses.
Since then, the fighter has fought in eight bouts, of which five have been victories while the other three have been losses.
Despite the better win record, one loss that still haunts Henderson is against Michael Chandler for the Bellator Lightweight World Championship.
How old is Benson Henderson? Age, Weight & Nationality
At the moment, Benson is 36 years of age. Likewise, the Colorado native was born on the 16th day of November, which means that he is a Scorpio by horoscope.
And, while we're on the subject of Scorpios, they tend to be loyal, ambitious, and secretive, to name a few.
Moving on, MMA fighters need to constantly keep track of their weight so that they don't become overweight during the weigh-ins.
Similarly, Henderson fights in the Lightweight division. As a result, Benson weighs in at 155 lb, which is the maximum limit for a lightweight fighter.
Furthermore, the fighter stands at 5 feet 9 inches (1.75). And, talking about his nationality, Benson was born in Colorado Springs, located in Colorado. As a result, Henderson is a proud American Citizen.
Other than that, we also found out that Benson has never touched alcohol or cigarettes his entire life.
Well, kudos to the former UFC Lightweight Champion for keeping himself a straight edge.
Toothpick
As we all know, athletes are incredibly superstitious. They have to follow the same routine day in day out. Otherwise, they feel that something is not quite right, which can mess with their heads.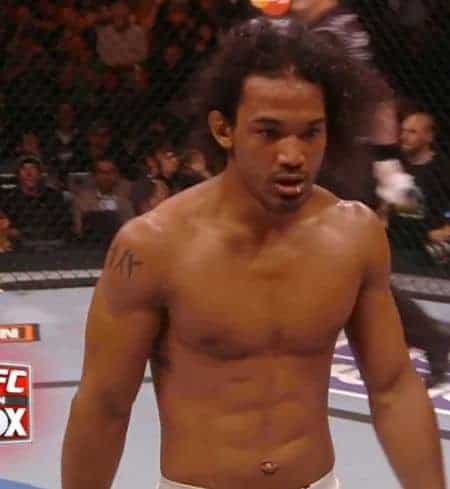 Likewise, Henderson is no different. The fighter has an extremely unusual habit of chewing on a toothpick during all his fights.
Yes, you heard it right, the man keeps a sharp pointy object in his mouth while getting punched in his face hundreds of times per match.
Benson Henderson | Stat
| DATE | OPPONENT | RESULT | DECISION | TIME | RND | EVENT |
| --- | --- | --- | --- | --- | --- | --- |
| Nov 20, 2020 | Jason Jackson | Loss | Decision – Unanimous | 5:00 | 3 | Bellator 253: Caldwell vs. McKee |
| Aug 8, 2020 | Michael Chandler | Loss | KO | 2:09 | 1 | Bellator 243: Chandler vs. Henderson 2 |
Benson Henderson: Net Worth & Fight Purse
As of 2023, Henderson has a massive net worth of $1.5 million accrued from his career as a professional MMA fighter.
Moreover, the 36-year-old has been involved in combat sports for nearly 15 years.
In that time, Benson has earned more than $2 million. Hence, his huge cash reserve should not be of any surprise.
Moving on, Henderson took home $100,000 as his fight purse after his victory over Adam Piccolotti at Bellator 220.
It is quite astonishing because back when Benson made his debut for WEC in 2009, he took home a measly $5,000. On the contrary, the 36-year-old's biggest payday came during 2013.
To be precise, Benson headlined the UFC on Fox: Henderson vs. Melendez event.
Furthermore, Henderson won the fight via a split decision and took home $200,000, which included $100,000 to show and another $100,000 for the win.
Benson Henderson Personal life | Wife & Kids
Talking about his love affair, Benson is happily married to his wife, Maria Magana.
Unfortunately, the exact details of the genesis of their relationship remains a mystery. Similarly, the information concerning their wedding day has also been kept in the dark.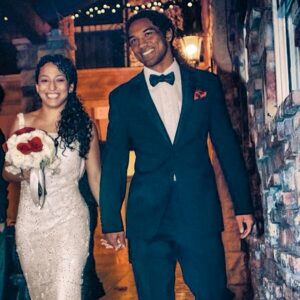 Nevertheless, we found out that the duo has four children. Three sons named Koah Abram Henderson, Kyong Henderson, Kub Henderson, and a beautiful daughter named Knightley Henderson.
All in all, the family of six is one of the most closely knitted family one can be.
Moreover, Benson is a loving husband to his wife and a caring and protective father for their kids. Hence, this duo will definitely stand the test of time and grow old together.
Social Media Presence
Benson Henderson is quite active in social media and has built a huge social profile.
Henderson is available on most popular social networking sites like Twitter, Instagram, and Facebook. You can follow him via these links.
Instagram account: 146k followers
Facebook account: 306k followers
Twitter account: 253.3k followers
People also ask :
Who was supposed to fight with Benson Henderson in Korea?
Former top contender Thiago Alves was supposed to fight with Benson Henderson in Korea. However, on November 14, 2015, Thiago pulled out of the bout because of a broken rib. So, it was replaced by Jorge Masvidal.
Where is Benson Henderson now?
Benson Henderson currently competes in Bellator, where he hasn't yet won a title but is on a four-fight winning streak.
What happened to Benson Henderson?
Benson retired from the UFC and started his career in Bellator MMA.
What is the hand sign that Benson Henderson does?
Benson Henderson always makes an 'Illuminati' hand sign. In one of his interviews, he revealed that he does it to tribute his coach John crouch and his Gracie lineage.
Why did Pitbull stop the fight with Benson Henderson?
Pitbull stopped the fight with Benson Henderson because Pitbull injured his leg in the first round and could not continue.
Where does Benson Henderson train?
Benson Henderson typically trains out in "The MMA Lab," based in Glendale, Phoenix, Arizona, which is the Southwest's premier mixed martial arts training center.