Brandon Marshall divorce rumors are again heating up after his appearance in Cam Newton's podcast. The former NFL player has had a troublesome married life with his wife, Michi.
The six-time pro bowler Brandon Marshall has had continued success in his life even after retirement. His brand, House of Athlete, became a phenomenon, and in 2020, his podcast with former NFL greats Channing Crowder and Fred Taylor became highly popular.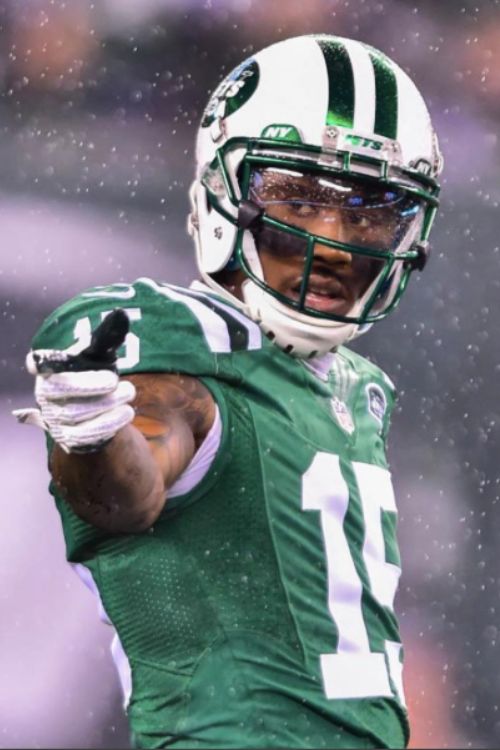 The three broke up, but Marshall has carried on the podcast, and recently, Miami Dolphins wide receiver Tyreek Hill was featured on the show. In October, the Chiefs tight end Travis Kelce appeared in his other show Paper Route.
The former NFL star says he wants to create a safe space for the athletes where they can show their vulnerability. Since being diagnosed with BPD in 2011, Marshall has tried his best to remove the mental health stigma.
Brandon Marshall Divorce Rumors From Wife Michi Nogami Marshall
Brandon Marshall and divorce rumors from his wife, Michi Nogami Marshall, have been swirling for several years. Michi and Brandon have been married for 13 years, but it has been a rough 13 years for the couple.
The two tied the knot on July 17, 2010, and crossed paths for the first time at the University of Florida. The former NFL star spotted his wife in front of a student union and said, "She is going to be my wife one day."
A few months after dating each other, the couple broke up. They patched things up after two years, and the football player proposed to Michi in 2009 in front of her family members.
One month after their engagement, Marshall was arrested in Atlanta on disorderly conduct charges after a dispute with his fiancee, Michi. The charges were dropped the next day.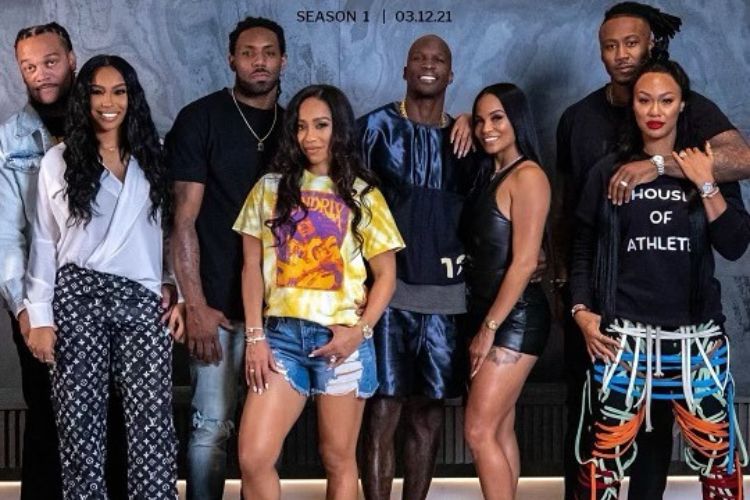 The problems weren't resolved after their wedding in 2010. A year after their wedding Michi stabbed Marshall in the abdomen in their Florida home. She told the police she did it "out of self-defense."
Despite, their rough marriage, the couple considered working out their problems. In 2015, they welcomed twins, and in 2019, they welcomed their third child, Zö.
In April 2021, Michi filed for a divorce from the former NFL player, but the case status has been said to be disposed of.
Previously, Michi appeared in I Am Woman episodes, and in a few of those episodes, she vented about her marriage problems. Many fans noticed there were problems in their marriage, but for now, it looks like the couple is sticking together.
Brandon Marshall And His Mental Health State
The former Denver Broncos player Brandon Marshall has been open about his mental health struggle since the early 2010s. In 2011, the wide receiver was diagnosed with borderline personality disorder.
The athlete later said religion played a great role in his life. Marshall said he found a new identity through Christianity and discovered his purpose.
After returning from the NFL in 2019, Marshall established the House of Athlete, a lifestyle wellness brand. The app House of Athlete Plus, launched earlier this year, promises to provide access to the elite athlete experience and lifestyle.
Marshall previously hosted the podcast "I AM ATHLETE" with former NFL greats Channing Crowder and Fred Taylor. But the three went their separate ways last year despite being initially successful.
Crowder and Taylor said they felt left out from the business standpoint but confirmed to TMZ that they remain brothers. Crowder also said there wasn't any beef amongst them.
The NFL wide receiver has certainly come far from his initial diagnosis more than a decade ago. He is more stable and recently talked about his family, business, and I AM ATHLETE with Cam Newton.