Breaux Greer is a former track and field athlete and an Olympian. He was also active in field competitions like javelin throw.
Throughout his career, Breaux has participated in three Olympic games. Besides, he has also reached the finals twice.
Moreover, in 2007 he created a record of throwing Javelin above 299.5 feet at the USA Outdoor Championships, which is still not beaten by anyone in the USA.
Today we discuss the life of this fantastic athlete and Javelin thrower Greer.
Here we dive deep into his life and try to know him, But before we start, let's look at the quick facts section.
Quick Facts
Full Name
Edward Breaux Greer
Age
46
Nick Name
Greer
Birthdate
October 19, 1976
Gender
Male
Profession
Athlete
Birth Place
Houston, Texas
Nationality
American
Ethnicity
N/A
Sun Sign
Libra
Relationship Status
Married
Wife's Name
Katy Mixon
Children

Elektra Saint Greer
Kingston Saint Greer

Father
Not Available
Mother
Not Available
Siblings
Not Available
Education

Ouachita Parish
Northeast Louisiana University

Sport
Javelin Throw
Height
6 feet 2 inches (1.88 m)
Weight
104 kg (230 lb)
Eye Color
Hazel
Hair Color
Brown
Record (Javelin)
91.29 m (2007)
International Honors
Olympic Finalist, Twice
Active Years
1995 – 2007
Coach
Kari Ihalainen
Championships Win
15
Total Gold
4
Agent
Paul Doyle
Social Media
Twitter
Career Earnings
$9 million
Merch
Track and Field Shoes
Last Updated
March, 2023
Breaux Greer: Body Measurements
About Greear's physical features, he is one good-looking human. When he was at the peak of his career, he had a muscular build.
However, after retiring from his career, he has gained some weight, and now he has transformed into a bulky man from a fit man.
Yet he still looks as good as before, or better.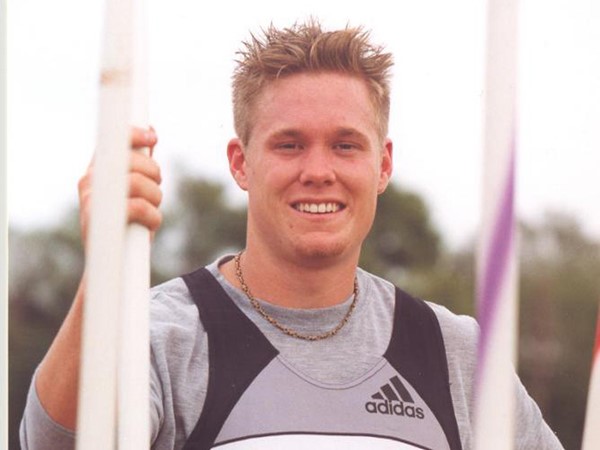 What complements his look are his long brown hair and eyes.
While he was active in his career, Greer changed his hairstyles, keeping blonde-colored or highlighted hair most of the time.
He went to the gym more often in his early thirties and made a ripped physique.
The craziest thing he ever did or experimented with was once he colored his hair pink during the world championships.
While Greer was young, he used to be rebellious, but he has changed a lot accordingly. Now, you can see a much calmer version of him.
At last, Greer is a big man standing over six feet two inches and weighs about 230 lb.
Breaux Greer: Early Life
On October 19, 1976, Greer was born in Houston, Texas. His real name is Edward Breaux Greer But, he is mainly referred to as Breaux Greer.
While Greer was much smaller, his parents shifted from Texas to Monroe, Louisiana. He spent most of his childhood there.
He went to Ouachita Parish high school in Louisiana. In 1994, Greer graduated from high school, joined the University of Louisiana, and passed out in 1999.
Nonetheless, Greer had already established himself as an athlete before university. However, he started competing in Championships as a Javelin thrower in 1995.
In 1998 he completed his university level, and in the same year, he was drafted for professional baseball.
But he did not want to be a baseball player as he was always interested in track and field. So, Greer decided to be a track and field athlete instead.
You can also read about Julius Yego Bio: Early Life, Javelin Throw, Wife & Net Worth>>
Breaux Greer: Career
Early Career
His career officially started in 1995 when he competed in the NCAA (National Collegiate Athletic Association) Championships.
Shortly after that, he went to the Olympics trial, where he successfully earned third place.
However, he was ranked fourth in all of the States after making a record of 79.98m.
But unfortunately, he could not make it to Olympics on the first attempt. Yet, Greer did not lose hope and gave his best.
But the following year resulted in being one of the best years for Greer. He successfully became the runner-up in the NCAA Championships.
Likewise, Greer became the third runner-up in the USA Championships in the same year. Besides, in 1998 Greer a so participated in the World University Games.
Unfortunately, in 1999, he injured his wrist and could not complete that season. But Greer made a remarkable comeback to the World University Games in 1999, and he even made a new record of 241-4.
After finishing all the trials and qualifying in all of them, Greer finally gets the opportunity to be a part of the 2000 Olympics.
Furthermore,
For eight straight years, i.e., from 2000 to 2007, he maintained the number one position in the United States.
In 2007, Greer was ranked number #7 best player in track and field worldwide.
That was the phase where Greer was at the peak of his career, and he even made many records.
In 2001 he added a silver medal in his achievement book after coming second in Goodwill Games.
Plus, USA Outdoor Championships won gold in the same year and made him and his fans proud.
Adding on his achievement list, Greer, in 2003, won the bronze medal at Pan American Games.
Afterward, in 2004 at Wold Athletics Final, he won the gold for his country.
At that time, Greer was always in the top three list regardless of which competition he was performing.
He has participated in a list of competitions from Mt. SAC Relays to Diamond League to USA Outdoor Championships, World Championships, and Olympic Games.
In 2007 Greer even set a national record of 91.29m at USA Outdoor Championships.
Furthermore, Greer still holds the record from 2007, and nobody in the US has been able to break that record.
Olympics
The only two athletes to compete in the Olympics is Breaux and John Pennel from northeast Louisiana.
John Pennel is the one who set the record in pole vaulting in the late 60s with 5.44m.
However, even though this record is not very high compared to today's standard, this was considered good.
As mentioned earlier, the 2000 Sydney Olympics was the first-ever Olympics where Greer participated.
Even though it was his first time, he made a record of 262-2. As a result, he vested himself with twelfth place in the tournament.
However, he commenced his second Olympics with a good start and made a record of 87.25 m/286-3 on the first throw.
He broke the American record with an 87.39 m throw, but unfortunately, he got injured after his ligaments tore during the throw.
However, Greer was so determined to win that he did not go for surgery; instead, he performed in the match.
Due to injury, he only recorded 74.36 in the first throw in the Olympics again, and he finished the tournament with twelfth place.
In 2008, he again could not qualify in the Olympics and ended was getting the seventeenth place in the qualifier round. However, this all happened due to his injury.
In 2008, Greer was added to the USA's Track and Field chair roster for Beijing Olympics, based on the USATF rules.
As per the USATF rule, if an athlete from Olympic 'A' standard gets injured, he can be selected as the representative in the Olympics if no other athlete is replaced from the team.
But unfortunately, the Olympics committee removed Greers from the roster as he had not recovered fully, even nine months after the surgery.
You can also read about Piotr Małachowski Bio: Wife & Net Worth>>
Retirement
After being unqualified for the 2008 Olympic Games, Greer retired from professional javelin throw.
Besides, he did not do much well in Olympics the past three times, so that was what he thought would be best for him.
That same year, he could be seen in a series where he played the 'Hurricane' role for four episodes he was in the series.
Furthermore, Greer started his clothing line, and now he owns a company of his own.
Breaux Greer: Personal Life
Greer is happily married to American actress Katy Mixon. But Katy and Breaux married in 2016. However, they did not rush and dated each other for two long years before getting married.
He is well known for her performance in the ABC sitcom American Housewife.
The beautiful couple resides in Scottsdale, Arizona. Katy and Greer have been blessed with their two beautiful children.
On May 19, 2017, Saint Greer, their first child, was born. Likewise, their daughter Elektra Saint Greer was born on May 16, 2018.
Controversy
Both Katy and Greer were working parents and had a busy schedule. As a result, they were facing difficulty taking care of their kids.
So, Breaux and Katy hired Laree Hammer as a nanny, who also happened to be a newborn care specialist.
At first, Hammer made the couple sign a contract that mentioned Hammer should be treated as an independent contractor.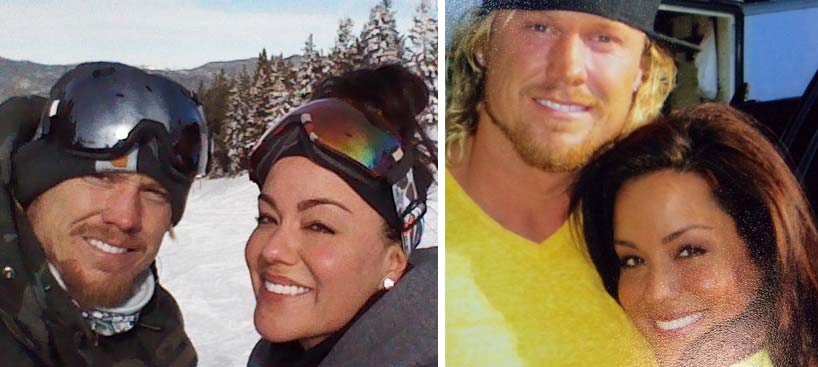 After some time, Katy and Greer did not like Hammer's work, so they decided to fire Hammer, but Hammer happened to be one cunning woman.
She threatened the Greer family with privacy disclosure and demanded compensation.
However, the Greer family did not get scared of the lame threats of Hammer and filed a lawsuit against Laree for fraud and breach of contract.
Therefore, that case is still pending, and the court has made no decisions yet, so nobody knows who is wrong.
Net Worth
Undoubtedly, Breaux has earned quite a good amount of money from his career.
As per various sources, Greer has garnered a net worth of $9 million, which is impressive.
Undoubtedly, Greer and his family live luxurious life. Besides, he even owns a clothing brand and earns well from it.
Social Media Presence
Breaux likes to lead a private life and does not believe in social media, But he has a Twitter account and has not used it since 2017.
Apart from that, if you want to know more about Breaux Greer, you can find all the information about him which is available all over the internet.
You can also read about Dong Bin Bio: Early Life, Career, Personal Life & Insta Wiki.>>
Frequently Asked Questions
How did Katy and Breaux meet?
Katy and Greer met each other in 2014, and it was a love at first sight kind of scenario.
Breaux was appointed as a trainer to Katy. After three weeks of meeting each other, they even made a matching tattoo, and the rest is history.
Was Greer considered to be a good Javelin thrower?
Yes, even after his retirement, he comes #14 in the list of best javelin throwers in history. Besides, while he was active, he was #1 in the USA and #7 best player globally.