Bru McCoy's parents, Horace McCoy II and Shelby McCoy played pivotal roles in the former 5-star recruit's journey to success.
Sadly, the senior wide receiver for the Tennessee Volunteers, Bru McCoy, was rushed to hospital on Saturday following a serious ankle injury.
Reportedly, he was carted off in the second quarter of the week 5 game against the South Carolina Gamecocks.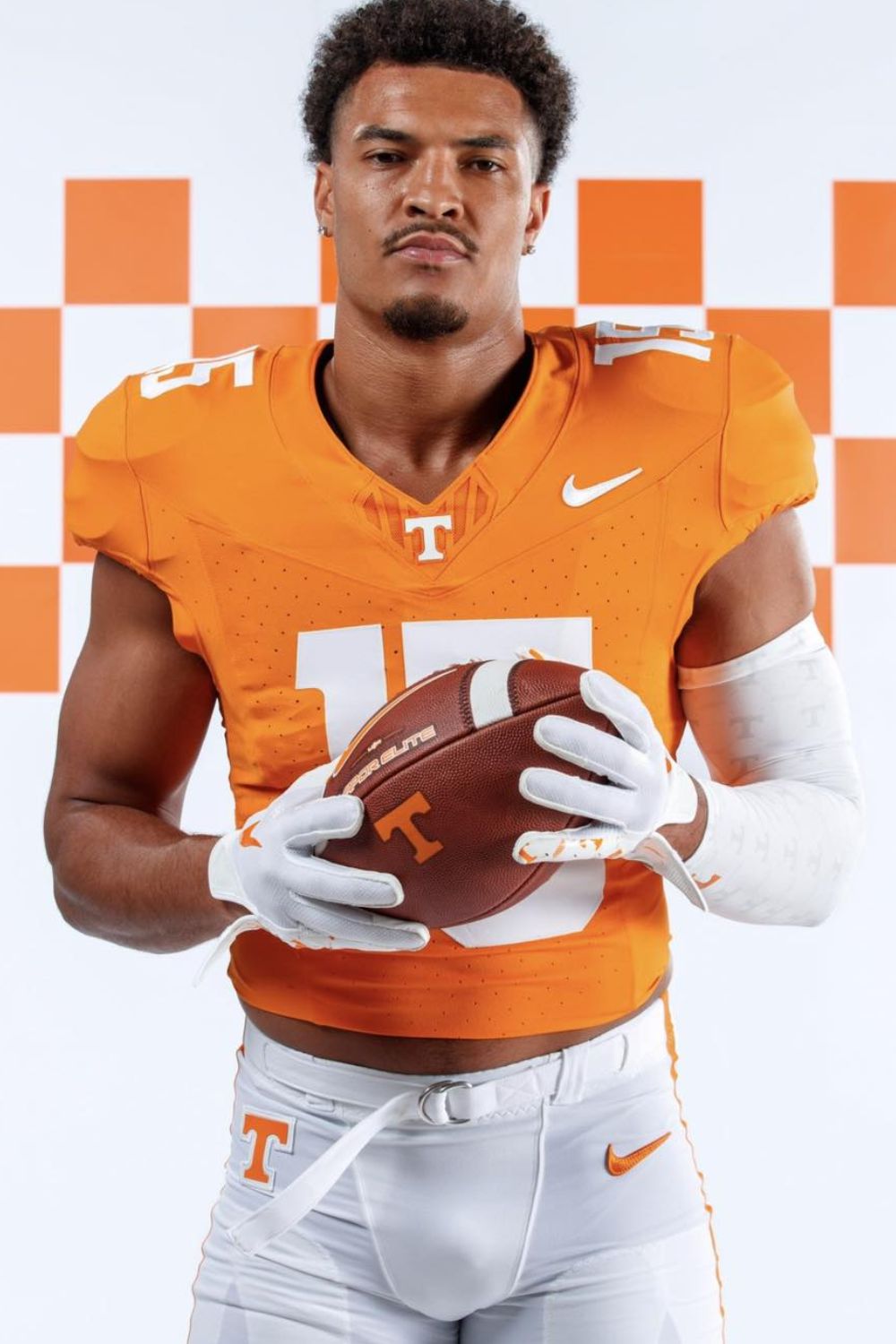 Horace "Bru" McCoy III is an American college football player. Currently, he plays for the Tennessee Volunteers football team.
Born on June 22, 2000, Bru McCoy has made a name for himself as a talented wide receiver.
A Los Angeles, California native, Bru's journey began at Mater Dei High School in Santa Ana, California. There, he excelled as both a wide receiver and linebacker.
In 2018, his exceptional skills earned him the title of MaxPreps National Football Player of the Year.
He was also named to the All-American Bowl and secured the prestigious U.S. Army Player of the Year Award. It solidified his status as a five-star recruit.
Previously, he attended the University of Southern California and played for the USC Trojans from 2019 to 2021.
Bru McCoy Parents
The wide receiver's journey to success in college football was made possible not only by his remarkable talent but also by the love and guidance of his parents.
Their commitment to their children's dreams played a crucial role in Bru's remarkable achievements on and off the field.
Meet Bru McCoy Father: Horace McCoy II
Bru's father, Horace McCoy II, had his football journey during his younger years. He played football at Northern Illinois University and was a scholarship athlete in college.
Today, Horace has found success in the pediatric oncology field. His career progression has been impressive, with positions at Sigma Tau Pharmaceuticals, and Shire.
As of now, he has been serving as the US Head of Sales, Oncology at Servier Pharmaceuticals since 2019.
Horace's passion for football extended beyond his playing days. He coached his son from a young age, providing valuable guidance and instilling a strong work ethic in Bru.
The countless drills and training sessions they shared undoubtedly played a crucial role in shaping Bru's football prowess.
Meet Bru McCoy Mother: Shelby McCoy
Shelby McCoy, Bru's mother, also has a background in athletics. Standing at 5'6″ height, she was an All-American volleyball player at Northern Illinois.
Similarly, she had a very competitive spirit on the volleyball court during her days as an athlete.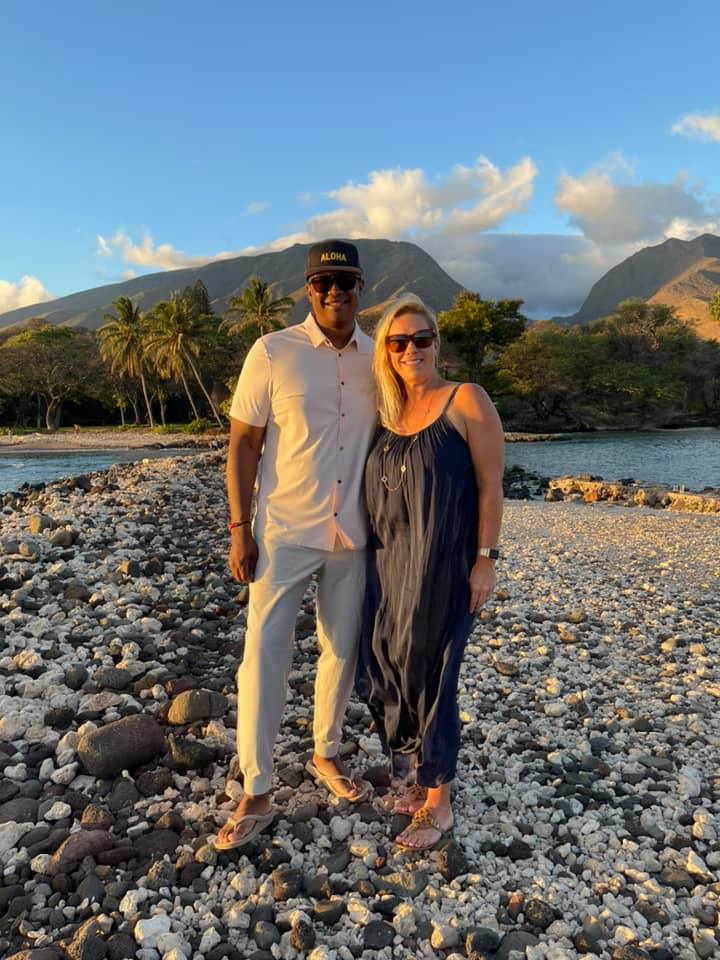 Evidently, her coach occasionally reminded her to dial it back during practice drills that she approached as fiercely as actual matches.
Shelby's commitment to her family and their home life has been unwavering.
Horace fondly acknowledges her tireless efforts, describing her as someone who "works harder than I do" when it comes to managing their household.
Journey To Parenthood
Horace and Shelby's love story began in college while attending Northern Illinois University.
They tied the knot in May 1997, and their union has since produced three children: Alexa, their firstborn daughter born in 1998, Bru in 2000, and Ava, their third child born in 2004.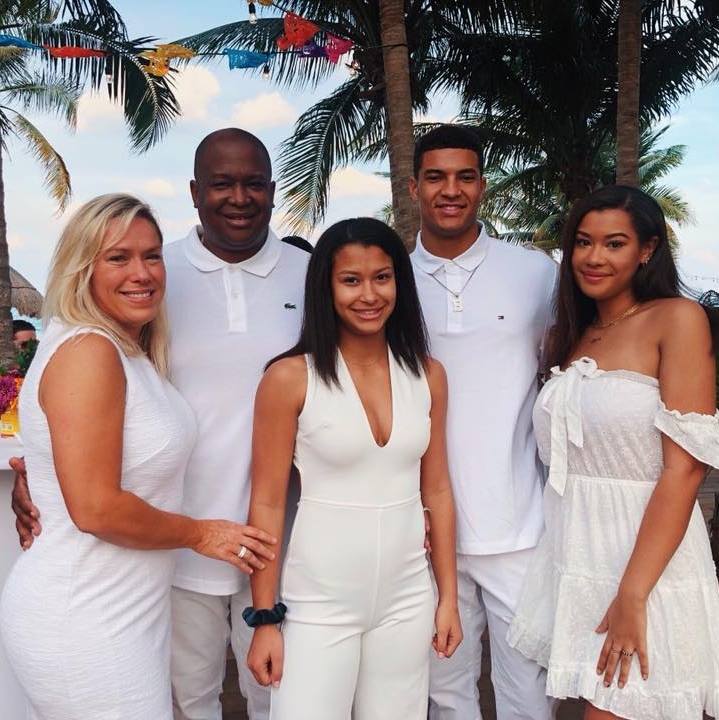 The McCoy family is the embodiment of a sports-oriented household, with Alexa, Bru, and Ava all following in their parents' footsteps.
As per reports, they played high school volleyball and college football.
Managing a household with three active and talented children was no small feat for Horace and Shelby.
Early morning practices, evening games, and the demands of being parents to budding athletes meant their lives were constantly in motion.
Through it all, they managed to maintain a loving and grounded family dynamic.