The career success of ice hockey forward Charlie Coyle can be attributed to the significant support and guidance of his parents.
His father played ice hockey during his college years and inspired Charlie to pursue the sport, ultimately leading him to the NHL.
Charlie's passion for ice hockey began at the young age of three. He then played hockey for Weymouth High School and led them to their first-ever Super 8 finals appearance during his freshman year.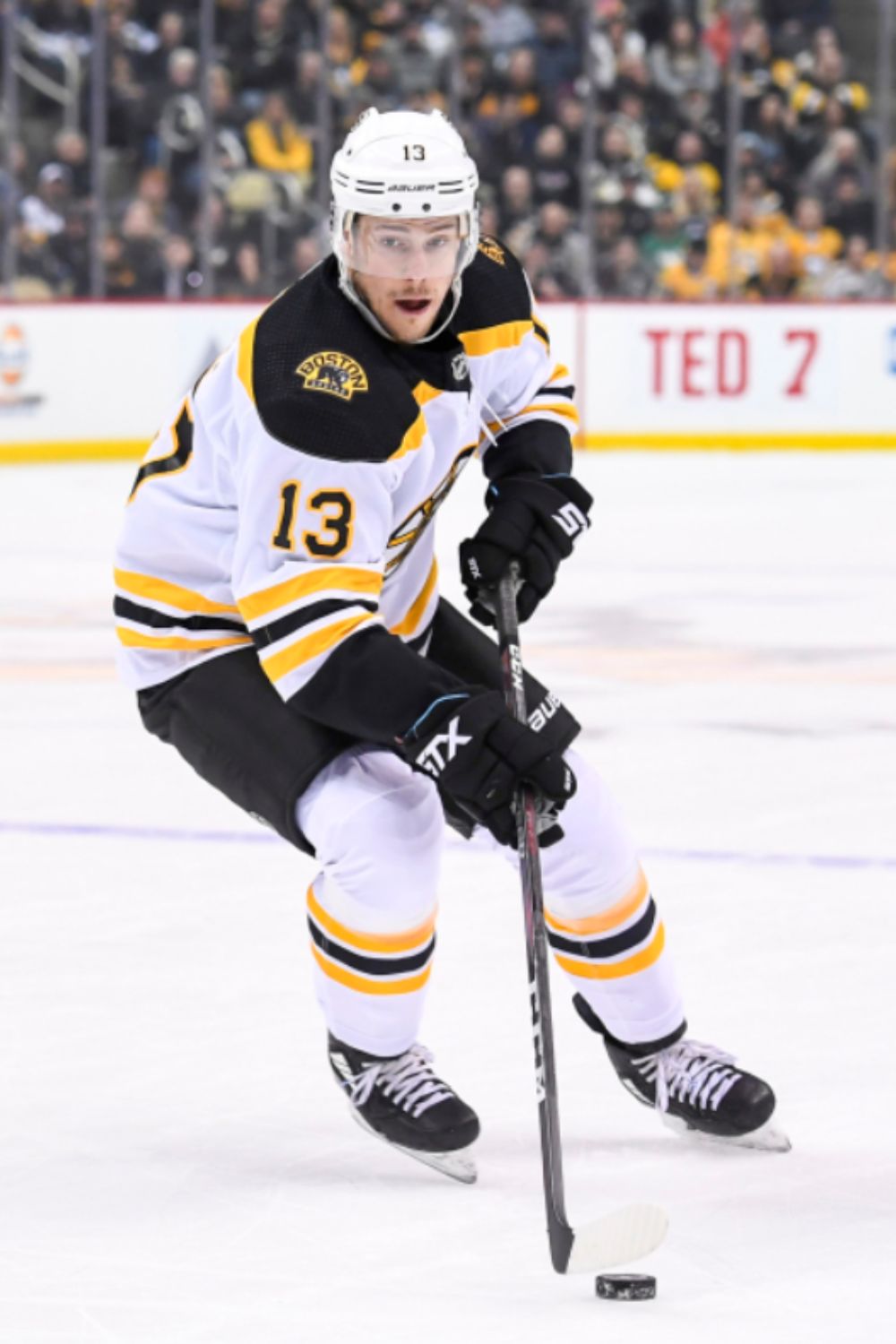 Now moving on to his professional career, Charlie was selected by the San Jose Sharks in the first round of the 2010 NHL Draft as the 28th overall pick.
Charlie was then traded to the Minnesota Wild and spent six seasons playing for the Wild from 2012 to 2019.
The ice hockey player currently plays for the Boston Bruins after the trade in 2019 from the Minnesota Wild.
Charlie Coyle Parents & Siblings
Charles Robert Coyle, famous as Charlie Coyle, was born on March 2, 1992, to Chuck Coyle and Theresa Coyle.
His father, Chuck, attended Weymouth High School, where he was a standout ice hockey player.
His current profession is unknown, but he previously used to have a small company that delivered cleaning supplies to restaurants.
Moreover, his mother, Theresa, also attended Weymouth High School and graduated in 1980.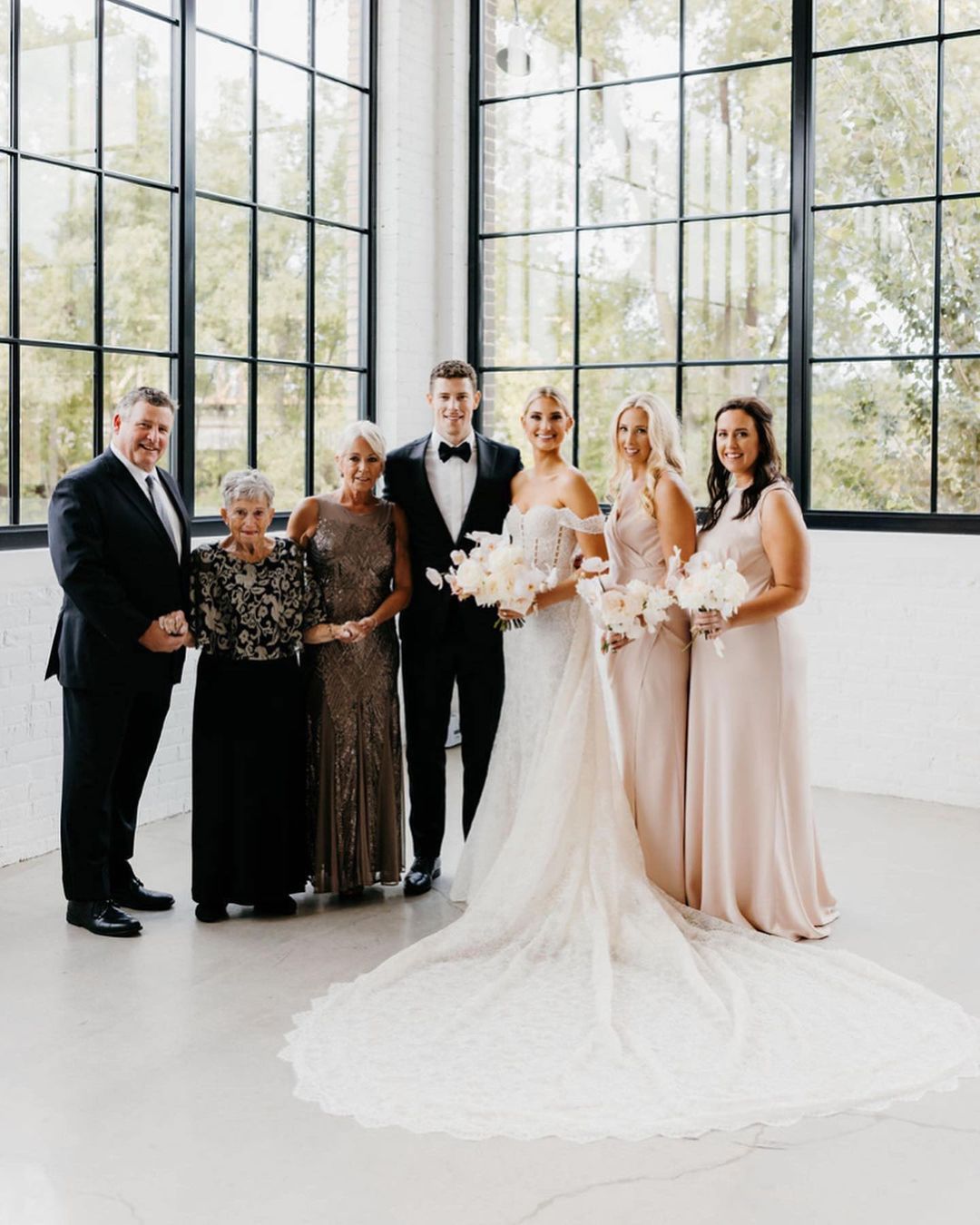 Charlie is the family's youngest child and has two elder sisters, Jessica, and Jillian Coyle.
Both of his sisters played different sports like basketball, softball, and baseball growing up and also played sports in their colleges.
His sister, Jillian, works as a Teacher's Assistant at South Shore Stars and is engaged to Jon Aitken.
On the other hand, Jessica is currently working as a director of operations in Edge Performance System.
Married To Danielle Hooper
The ice hockey forward is married to Miss 2013 Minnesota USA, Danielle Hooper (born on June 10, 1992).
They probably met during the period when Charlie played for Minnesota Wild from 2012-13 to 2018-19, as Danielle hails from Minnesota.
Charlie's wife studied retail merchandising at the University of Wisconsin-Stout and graduated in 2014.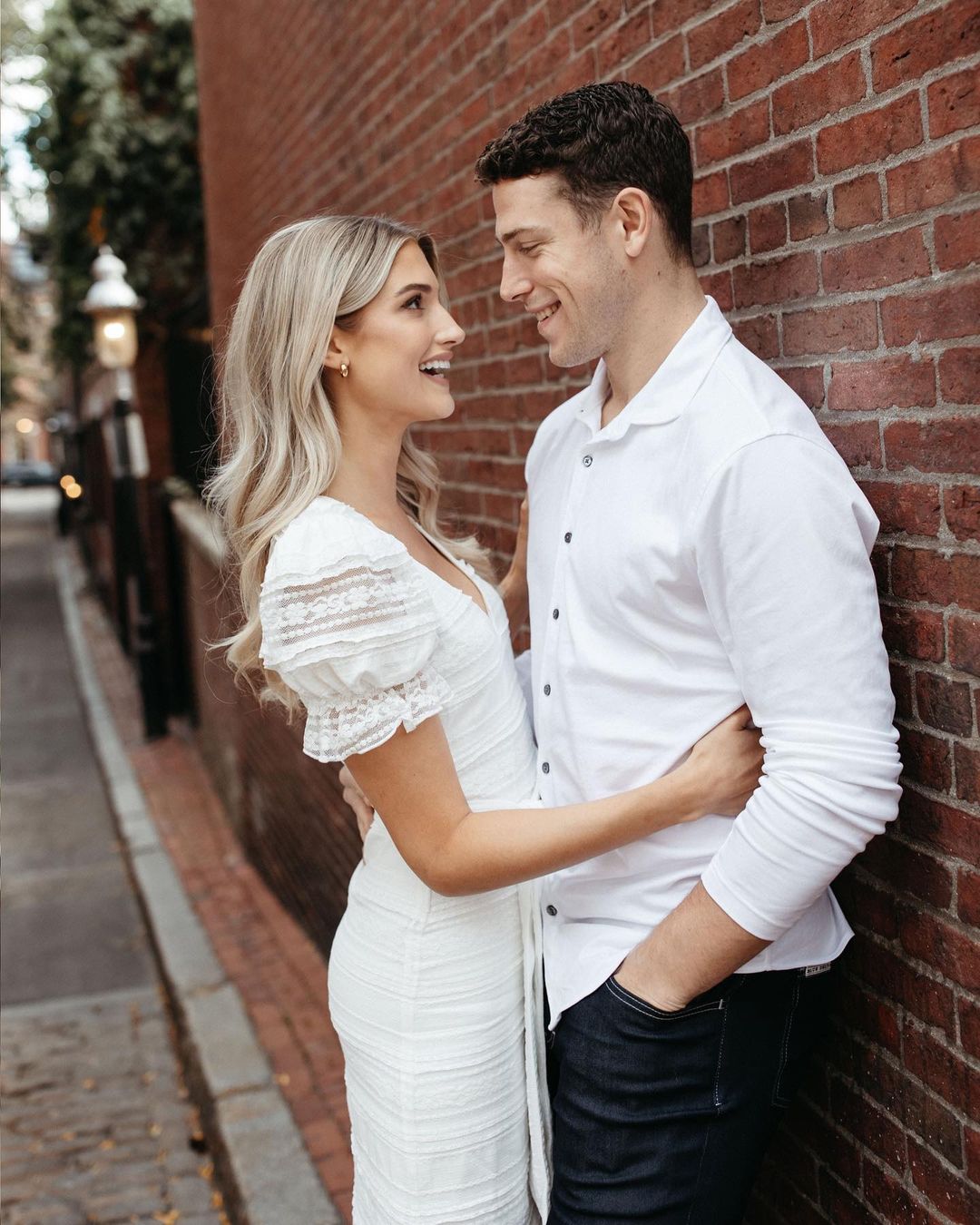 The couple had been dating for more than three and a half years before the Bruins Center proposed to her. He announced his engagement on August 22, 2021, through Instagram.
After almost one year of engagement, the pair married on August 12, 2022.
On February 15, 2023, Danielle publically revealed that they are expecting a baby girl due in August 2023.
The duo also has two golden retrievers named Brodie and Gracie.
Net Worth & Contracts
As of 2023, Charlie Coyle has an estimated net worth of around $10 million, which is primarily a result of his successful ice hockey career, as well as his signing bonuses and endorsement deals.
After being traded to the Wild, he inked a contract on March 1, 2012, for three years worth $2.925 million.
On October 23, 2014, he signed a five-year contract extension worth $16 million with the Wild, averaging an annual salary of $3.2 million.
Upon being traded to the Boston Bruins, Charlie signed a five-year, $31.5 million contract with them on November 27, 2019.