Bryce Elder, a talented American baseball player, has been in a relationship with his high school sweetheart Bleu Davis for eight years. With unwavering support from his family and girlfriend, he is poised to achieve great success.
Bryce Cason Elder, born May 19, 1999, is an accomplished American baseball pitcher for the Atlanta Braves in MLB.
He honed his skills at the University of Texas at Austin. After that, the Braves selected him in the fifth round of the 2020 MLB draft.
Similarly, in 2021, Elder embarked on a journey through the Rome Braves, Mississippi Braves, and Gwinnett Stripers.
Notably, he contributed by participating in a combined no-hitter in July 2021.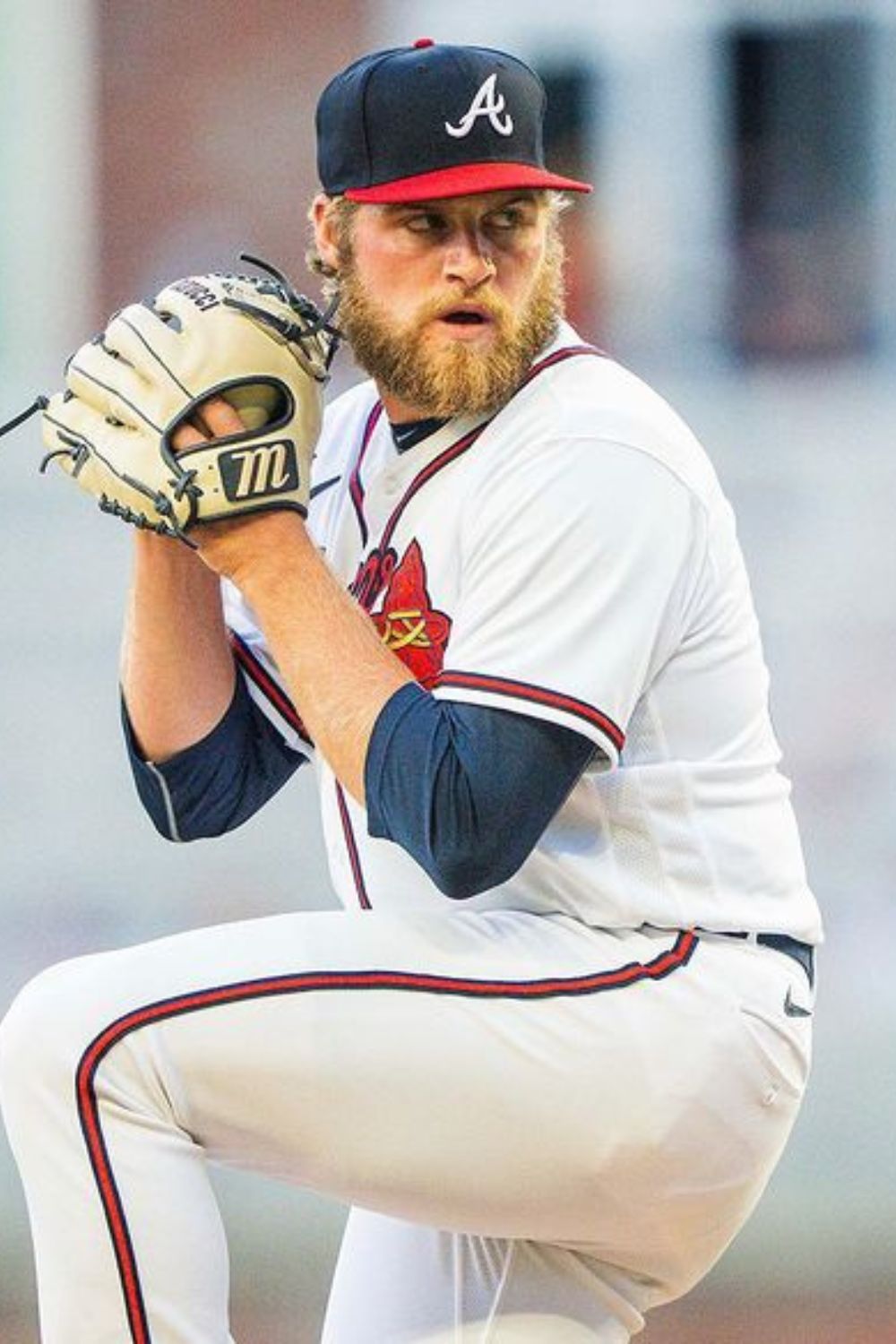 Moreover, throughout his career, Elder consistently showcased impressive stats. He proved his talent and skill with an 11-5 record, a commendable 2.75 ERA, and an impressive 155 strikeouts over 137 and two-thirds innings.
Recognized for his outstanding abilities, Elder's momentous major league debut arrived in April 2022, where he secured a remarkable win against the Washington Nationals.
Furthermore, on September 2022, he achieved an extraordinary milestone by pitching a complete game shutout.
Bryce Elder Girlfriend Bleu Davis
Elder has been in a committed relationship with his high school sweetheart, Bleu Davis, since 2015.
Bleu, a Pisces, is a compassionate and dedicated individual. She pursued her passion for nursing at Tarleton State University. After years of hard work and dedication, she graduated in 2022.
Elder and Bleu have built a strong foundation of love, trust, and shared experiences throughout their journey.
Bleu's decision to pursue a career in nursing speaks volumes about her compassionate nature and desire to help others.
Her educational journey at Tarleton State University gave her the necessary knowledge and skills to excel in her chosen field.
Bleu consistently provides unwavering support for Elder's career pursuits. Whether on the field or court, Bleu can always be found cheering him on, attending his games, and being his biggest fan.
By attending his games, she not only shows her physical presence but also demonstrates her genuine interest in his passions and aspirations.
She showcases her admiration for Elder's accomplishments by sharing heartfelt posts on her Instagram, expressing her immense pride and support.
Bryce Elder Family
Bryce's parents are Jeff and Kaci Elder. Jeff was actively involved in basketball as a Sam Houston State University student.
This early connection to sports had a lasting impact on Bryce's upbringing and shaped his athletic journey.
As the athlete navigated through his formative years, he was fortunate to have a supportive brother named Erik.
He graduated from the esteemed University of Texas. Erik's educational accomplishments provided an inspiring example for Bryce.
In addition to his parents and brother, Bryce was fortunate to have the presence of his grandmother. She played an integral role in his life.
Surrounded by a supportive and loving family, Elder was allowed to grow and thrive in an environment that nurtured his talents and ambitions.