In a captivating love story, Bryson Stott wife-to-be, Dru White, is expecting their first child, adding a new chapter of joy and excitement to their lives.
She is a certified personal trainer and the girlfriend of Bryson Stott, a young professional baseball player for the Philadelphia Phillies.
The couple often visited various locations during their holidays and recently visited the United Kingdom, where they were seen supporting Arsenal against Crystal Palace.
Bryson Jeremy Stott is an American professional baseball player. He played college baseball at UNLV and was selected by the Phillies in the first round of the 2019 MLB Draft.
He made his MLB debut on April 8, 2022, for the Philadelphia Phillies of Major League Baseball (MLB).
Stott hit safely in each of the first seventeen contests to begin the 2023 campaign setting a new Phillies record, surpassing the 16-game hit streak established 73 years earlier by Willie Jones in 1950.
Bryson Stott Wife To Be Dru White: Pregnancy And Marriage Date
Dru's Instagram bio lists her as a certified personal trainer, and she often posts workout videos and pictures of herself on social media.
She also shares photos of herself and Bryson and is frequently seen supporting him at his baseball games.
Despite being in the public eye, she values her privacy and focuses on promoting fitness and healthy living through her social media presence.
Dru White, known as Dru Alexandra on TikTok, was a track and field athlete at Palo Verde High School.
She competed in sprints, middle distance, and relays, setting personal records in most events during 2015 and 2016, except for sprints.
Notably, she achieved a personal record 1:00.13 in the 2016 Skyhawk Invitational, finishing in sixth place.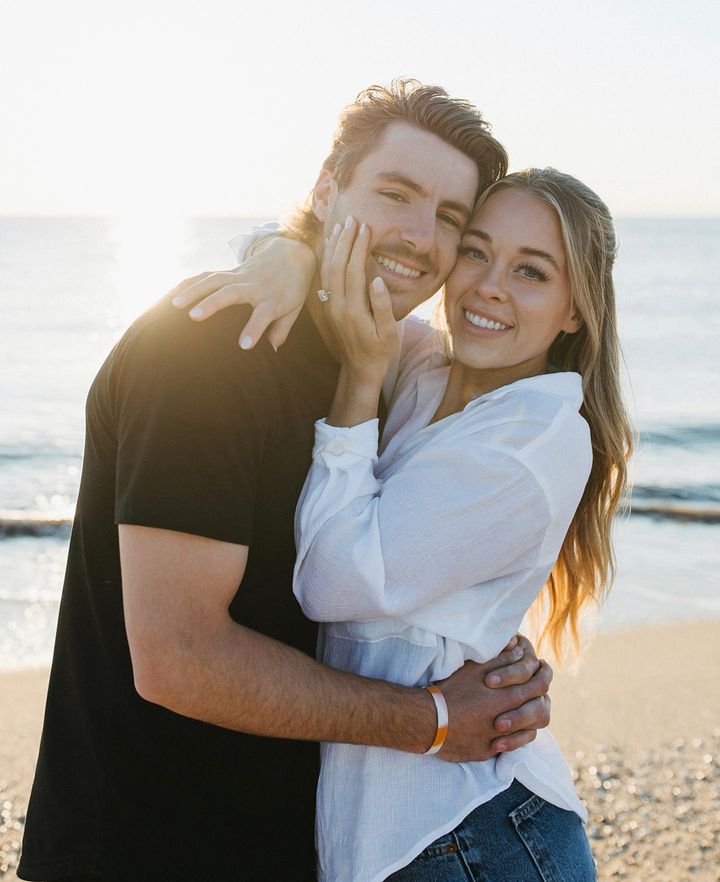 After graduating from Palo Verde in 2017, Dru pursued Kinesiology and Exercise Science at the University of Nevada, Reno.
A fitness enthusiast, she recently obtained her Nutrition and Wellness Educator certificate.
In addition, she demonstrated her continued passion for running, winning a medal at the Las Vegas Turkey Trot running competition, which she proudly displayed on her TikTok account.
In her personal life, Dru maintains an active and healthy lifestyle, often pictured cycling in Reno, Nevada.
Bryson Engagement With Couple
Bryson Stott announced his engagement to his fiancée on Instagram. He shared a photo of the couple with the caption, "I get to marry my best friend!! #StillCrying".
The event includes their favorite flowers, pet, peach, and daisies. Stott's friends and fans commented on the post, congratulating him and wishing him all the best.
However, the couple has yet to decide the date of their marriage.
New Born Pregnancy
Philadelphia Phillies' Bryson Stott's mother, Shana Stott, announced on Twitter that her son and his girlfriend, Dru White, are expecting their first child.
Fans expressed their excitement and congratulated the couple on the news. Bryson and Dru have been dating since February 2019 and share a passion for sports and travel.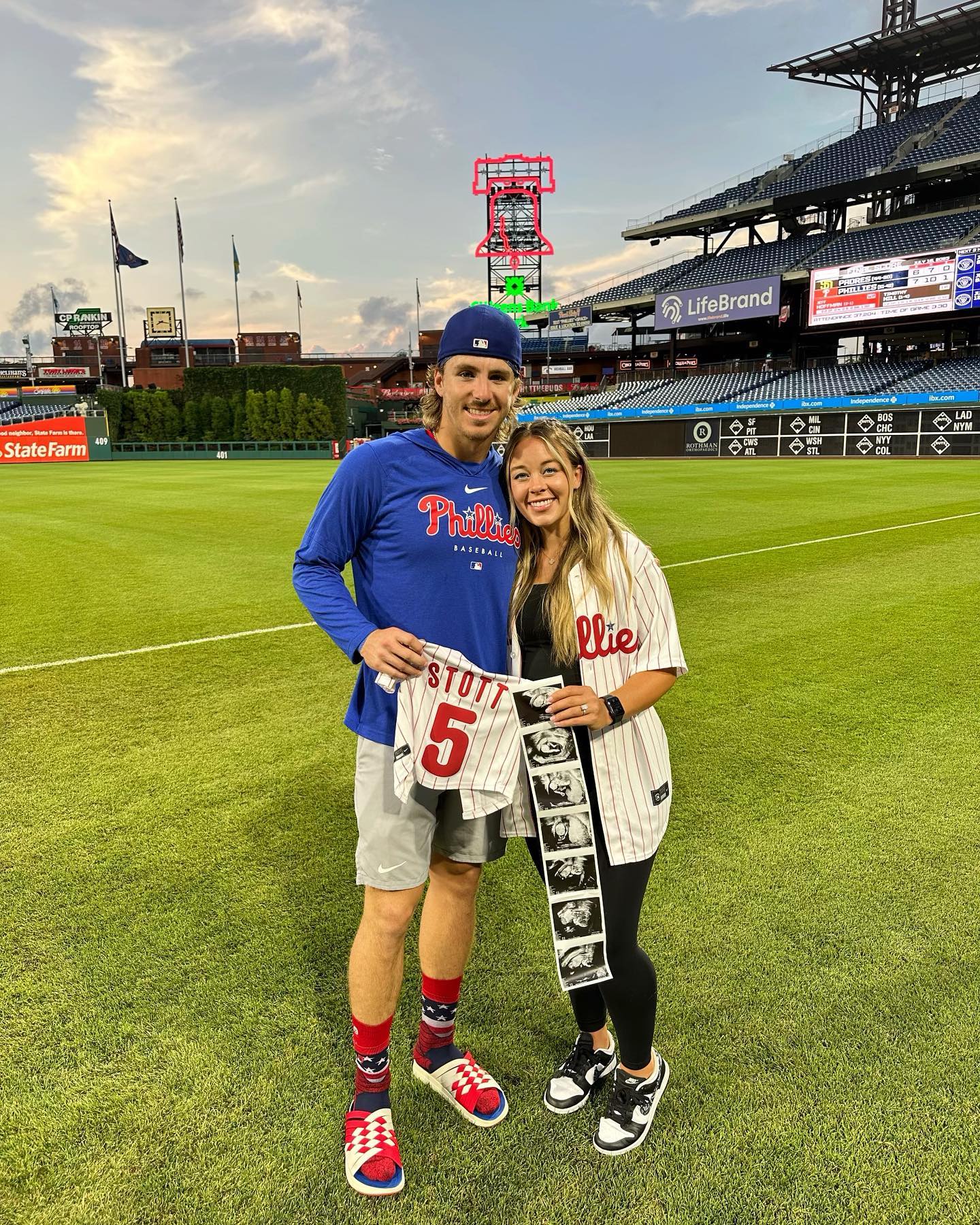 Dru, a fitness influencer on TikTok, encourages her followers to maintain a healthy lifestyle. The couple recently celebrated their fourth anniversary together in 2023.