Cameron Davis' wife, Jonika Zapiorkowska, is a senior user assistance developer with years of experience working with travel companies. Jonika tied the knot with the Australian golfer in 2020.
For the golfing couple to even meet in the first place was a matter of luck. Jonika lived in Seattle and Cameron in Australia, but even the distance couldn't come between their love.
After six years of dating, the couple was hitched in 2020, and since then, Jonika has accompanied her partner to various golf tournaments. Last year, she was pictured with the WAGs of other golf players during the President's Cup Tournament.
This week the Australian will be in action at the Rocket Mortgage Classic tournament. He previously won the event in 2021 and will look to repeat the feat.
But he will first have to face the likes of Chris Kirk and Cody Gribble before he gets his hand on the trophy.
Cameron Davis, Wife Jonika Zapiorkowska
Cameron Davis' wife, Jonika Zapiorkowska, works as a user assistant developer for the travel company SAP Concur. She has been working with Concur for the past four years and leads a team of writers.
Jonika graduated from Bellevue College in 2011 and has years of experience working with travel companies. She previously worked for Costco Travel and began her journey with them as a Cruise Reservation Agent.
She was then promoted to a Data Management Specialist position, and it came with the added responsibility of training newly hired specialists. A year later, in 2015, Jonika took the position of IT Technical Writer for Costco and worked there until 2018.
On her Instagram, Jonika shows her love for traveling and spending time with her golfer beau. She also appears to be a pet lover and has shared several snaps of her cute furry pet, Hobbes.
The better half of Cameron Davis hasn't limited herself to only the IT industry. In 2018, Jonika received a certificate from The Herbal Academy, signifying she had completed six modules of the Introductory Herbal Course.
Cameron And Jonika Relationship Timeline
Cameron and Jonika have been in a relationship for eight years and married for two years.
The couple began dating in 2014, and Jonika was the first to go public with their romance. She shared a photo of a guy with his face covered by his cap on her Instagram handle.
She captioned the post, "Missing this muppet. (As always.)" Four months later, she showed her man's face, and it was Cameron standing outside the Sydney Opera House.
Since then, the couple hasn't hid their love for each other. On July 6, 2015, on their first anniversary, Jonika shared a sweet photo of her and Cameron, which gave a short detail of their first meeting.
The Couple Loves Sharing Appreciation Posts For Each Other
Throughout the years, the golfing couple has shared several appreciation posts for each other, whether on birthdays or Valentine's Day.
On March 30, 2017, Jonika shared a lengthy post for Cameron, as it had been 1000 days that she had loved him.
She talked about the sacrifices made during their long-distance relationship and ended the post with, "Today I have loved you for a thousand days, and tomorrow I will start a thousand more."
The Couple Tied The Knot In 2020
On April 22, 2019, Jonkia announced to her Instagram followers she was now engaged to the Australian golfer.
The couple shared a picture of an umbrella that had the word "Engaged" tied to it, with Cameron lifting Jonika in the background.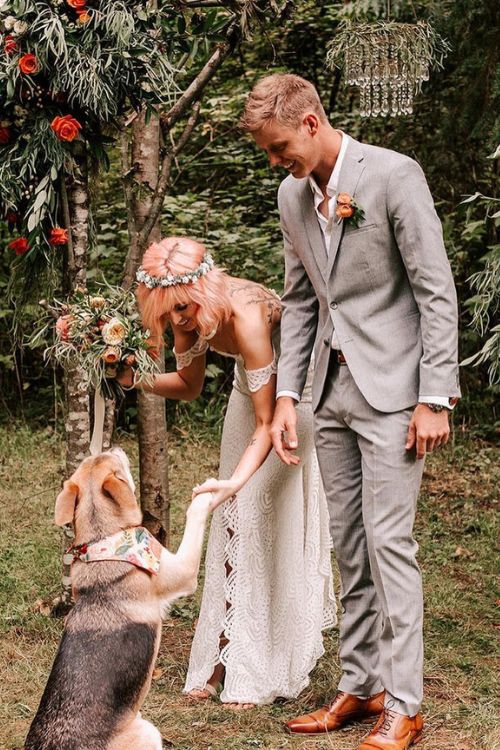 A year and four months later, during the pandemic, the couple tied the knot with a few guests present for the occasion. It was an outside wedding, with their friend Magena acting as their wedding officiant.
Their furry pet was also dressed up for his parents' ceremony, with Jonika sharing a series of snaps from their beautiful wedding ceremony.