Carlo Ancelotti, often dubbed 'Don Carlo' in the soccer realm, is married to his wife, Mariann Barrena McClay, after dating for a few years.
Together Carlo and Mariann are guardians of three kids.
Well, let's take a glance at whom the soccer world refers to as the coaching genius and a legend of the game, Carlo Ancelotti.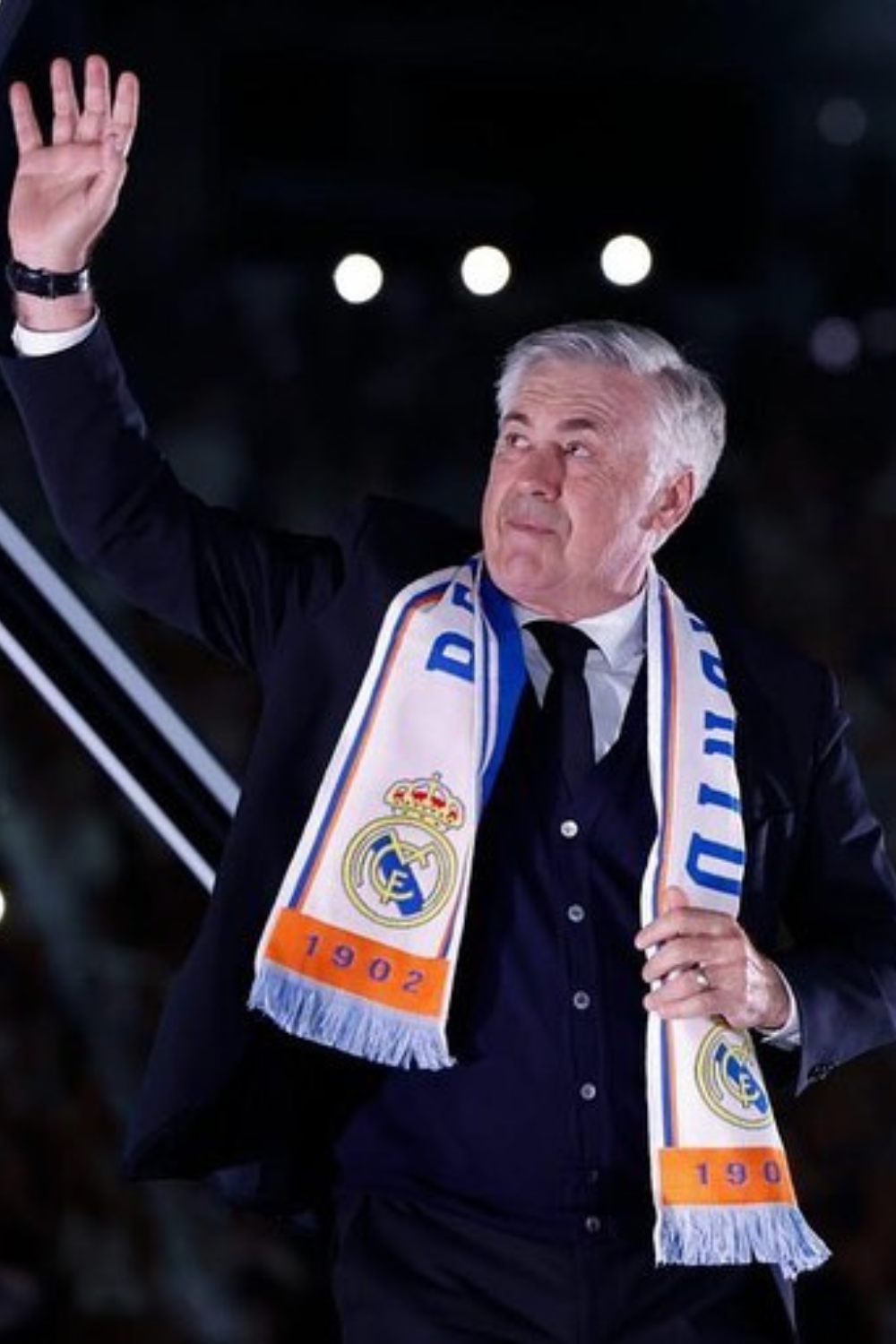 Carlo Ancelotti, born on June 10, 1959, is a professional soccer coach and former player. He is an Italian by nationality.
Before his managerial stint, he played as a midfielder in the Italian League for soccer giants including Roma and AC Milan. Besides he also played for Italy's National Team (1981-1991).
After a successful playing career, Ancelotti started his managerial career in 1992 as an Assistant manager with the Italian National Team. As time passed, greatness followed Carlo.
Fast forward to 2023, Carlo is the most decorated manager in UEFA Champions League history and the only manager to ever have won league titles across all of Europe's top five leagues.
Moreover, Carlo has defeated coaching masterminds such as Pep Guardiola, Jose Mourinho, Jurgen Klopp & this list doesn't seem to stop.
Writing his biography 'Carlo Ancelotti: The Beautiful Games of an Ordinary Genius' while his own achievements keep multiplying like a fruit harvest; shows Ancelotti is in a class of his own.
Carlo Ancelotti Wife Mariann Barrena McClay: Married Life And Kids
Carlo Ancelotti is married to Mariann Barrena McClay, who is Ancelotti's second wife.
Previously, he was married to Lt. Luisa Gibellini in 1983. Together they share two children, one daughter, Katia, and one son, Davide.
However, in 2008, Carlo stepped up and confirmed in an interview that he had parted ways with Gibellini. The former pair call it quits after 25 years of marriage.
Unfortunately, Luisa died on May 24, 2021, and the cause of death isn't made public.
Besides, the professional coach was also reported to have briefly dated Romania Marian Cretu, a businesswoman.
Following his relationship with Romania, Ancelotti started dating Mariann Barrena McClay in 2011.
Carlo and Mariann reportedly met in London while Carlo was managing Chelsea. The two were first spotted together during a romantic boat ride along the canals of Venice.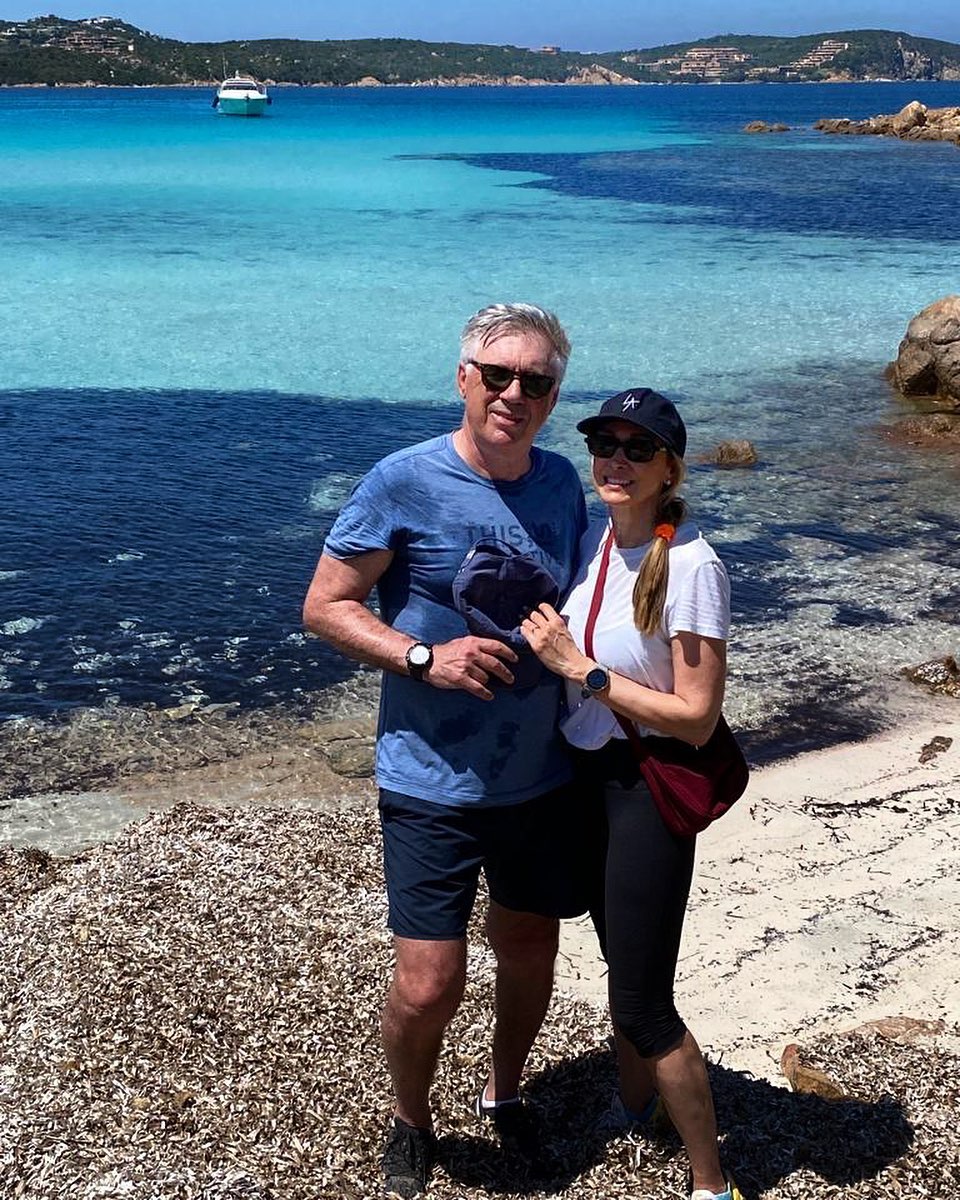 Ancelotti and Barrena McClay married in Vancouver, Canada, in July of 2014 in a private wedding ceremony with just a few family members and colleagues.
Mariann, 53, is the daughter of Spanish parents who immigrated to Canada for work.
McClay completed her BBA from Simon Fraser University and also earned a Ph.D. in Finance from Cass Business School in 2007.
Additionally, she has a lot of consulting experience, including her job at Barclays Bank PLC, British Swiss Corporation, and Elsworthy Capital.
Another praiseworthy aspect about Mariann is that she also started a company, Mondo Uomo Enterprises Ltd, just after completing her BBA at Simon.
At present, she is self-employed and works in Madrid as a Communications Manager.
Davide Ancelotti: The Father-Son Duo
Davide Ancelotti, born July 22, 1989, is the son of Ancelotti from his first marriage with Luisa Gibellini.
He also followed in his father's footsteps and played soccer. Moreover, he also played for the team his father once played for, AC Milan.
Eventually, he hung up his boots in 2009 and found a new way, as a coach, to stay connected with the sport he loved.
Initially, he worked as a fitness coach at Paris Saint-German, where his father, Carlo, was the manager.
He received his UEFA A license in 2016, finishing as the best among his other classmates.
After that, the father-son duo went on to achieve many trophies. Today he is an assistant head coach and seems to be the second man at Real Madrid after his father.
Ancelotti's latest Champions League win has a nice nuance: He won it for the first time with his son as an assistant.