The parents of Carson Beck are undoubtedly proud of their son's achievements and upcoming ventures. He is a bright prospect who looks forward to making a name for himself in the NFL someday.
Behind every young talent's path to success is the hand of their parents, who have sacrificed a lot. Similar is the case for Carson Beck and his ongoing football career.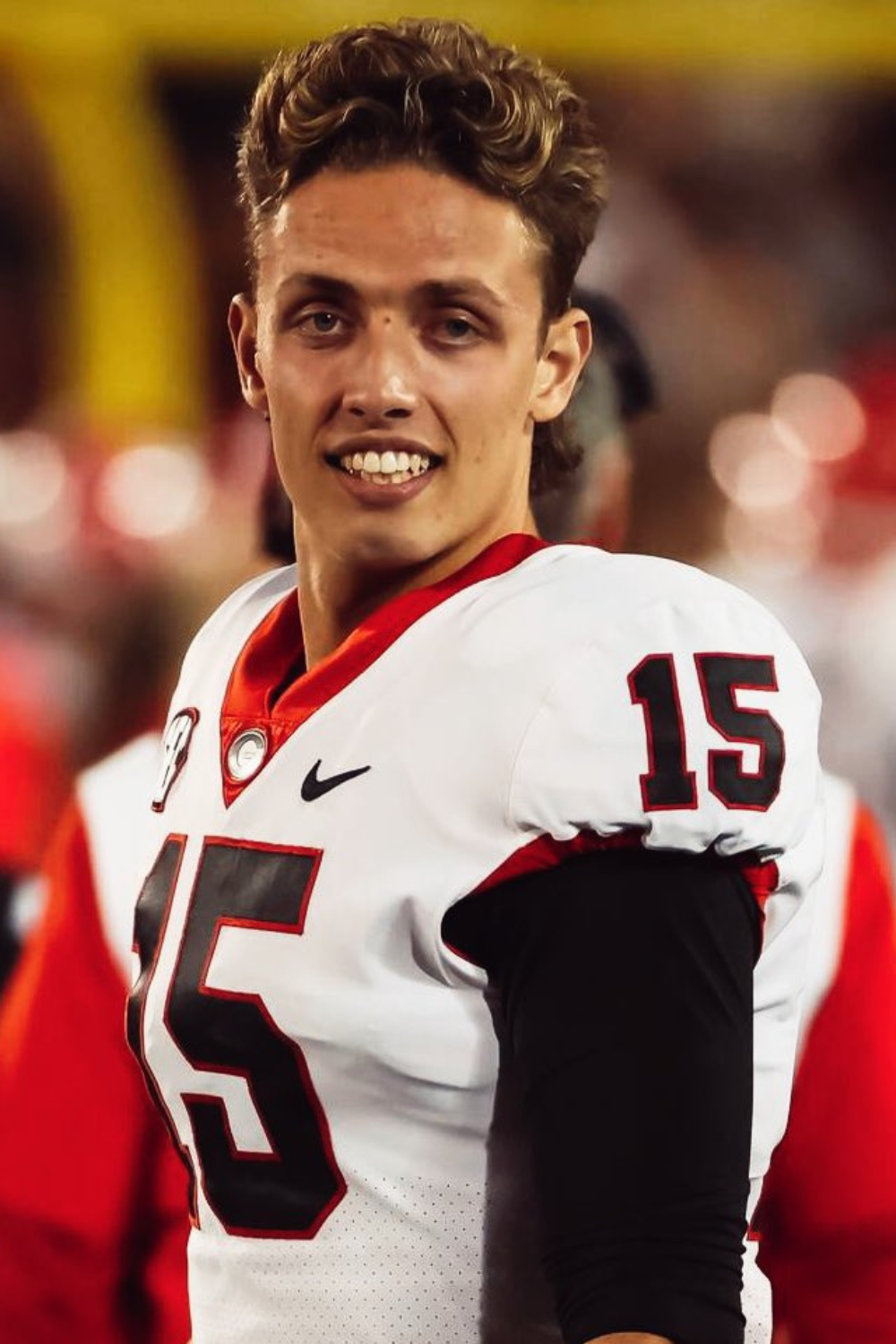 Carson Raine Beck is a 20-year-old college football player from Jacksonville, Florida. He plays as a quarterback and represents the University of Georgia's team, the Georgia Bulldogs.
Furthermore, Carson attended the Mandarin High School in his native Jacksonville. With them, he won the Florida State Championship.
He is a cult hero in his local town, as Beck was the 2018 Florida Mr.Football. In addition to that, his insane potential invited offers from several colleges like Alabama and Georgia.
However, Beck decided to join the University of Georgia to play for the esteemed Bulldogs. After redshirting his first season in 2020, the quarterback slowly started gaining momentum over time.
Meet The Parents Of Carson Beck: Chris And Tracy Beck
Carson Beck is the second child of Chris and Tracy Beck. The couple from Florida raised two wonderful kids who are rocking it in their respective fields.
Chris Beck
Carson's father, Chris Beck, is the leading figure of the family and Carson's most prominent companion. As a linebacker, he played football during college at the Naval Academy.
Also, he was a station officer at the Navy Supply Corps School in Athens, Georgia. In addition to that, Chris also played golf at the UGA course, where his son would often join him.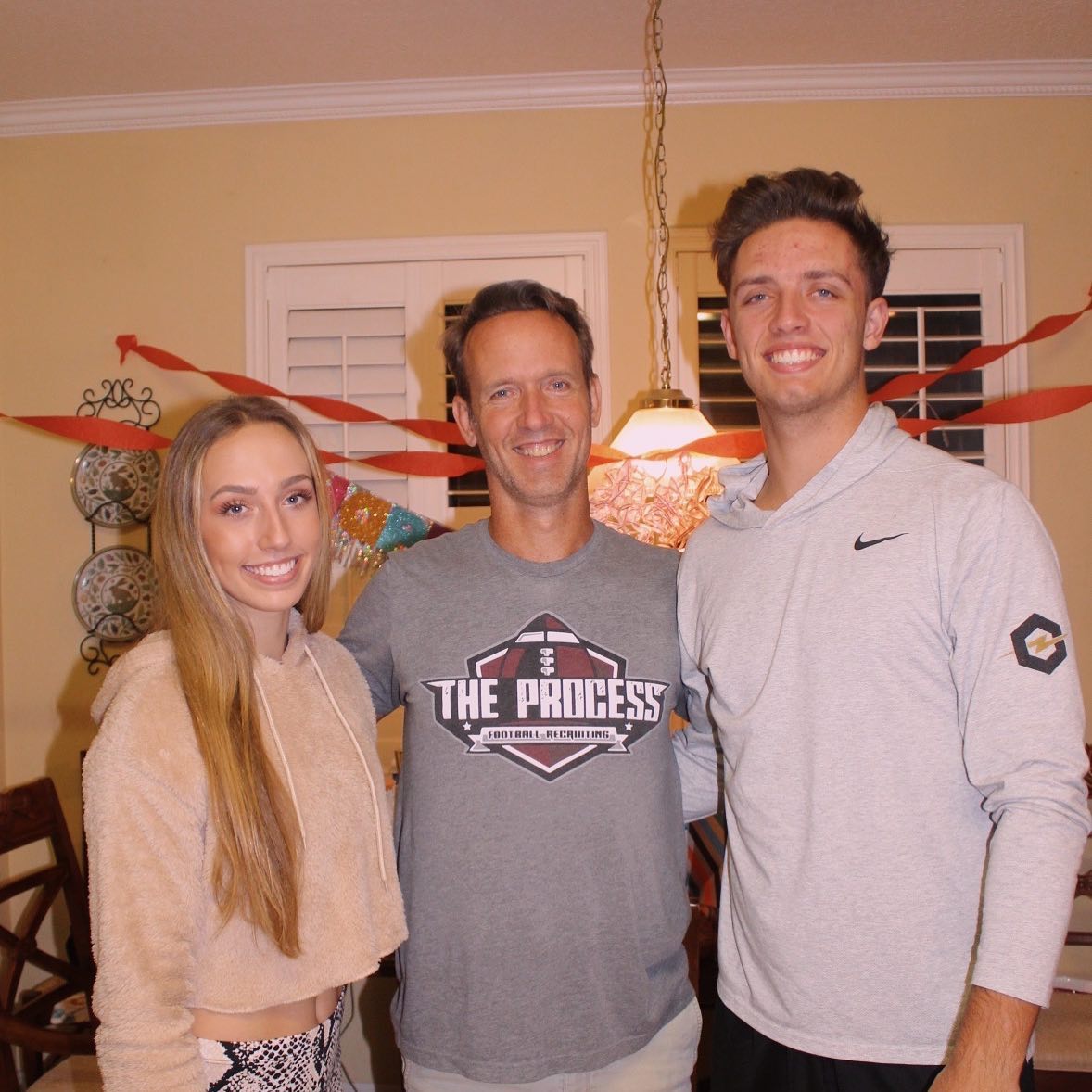 It is pretty evident that Chris influenced his son to understand and delve into the football realm.
The dad served as his earliest coach and not only gave him football knowledge but also the ethics and grit he inherited from his time in the Navy.
Furthermore, Chris is also the primary listener to all of Carson's football tactics and plays. According to the dad, the young quarterback is already an offensive coordinator.
Tracy Beck
On the other hand, Tracy is a loving mother and the biggest supporter of her son. She is always present at most of his games, shouting at the top of her lungs for her kid.
The mother of the star recruit is originally from Maryland, and she received her degree in elementary education from the University of Maryland.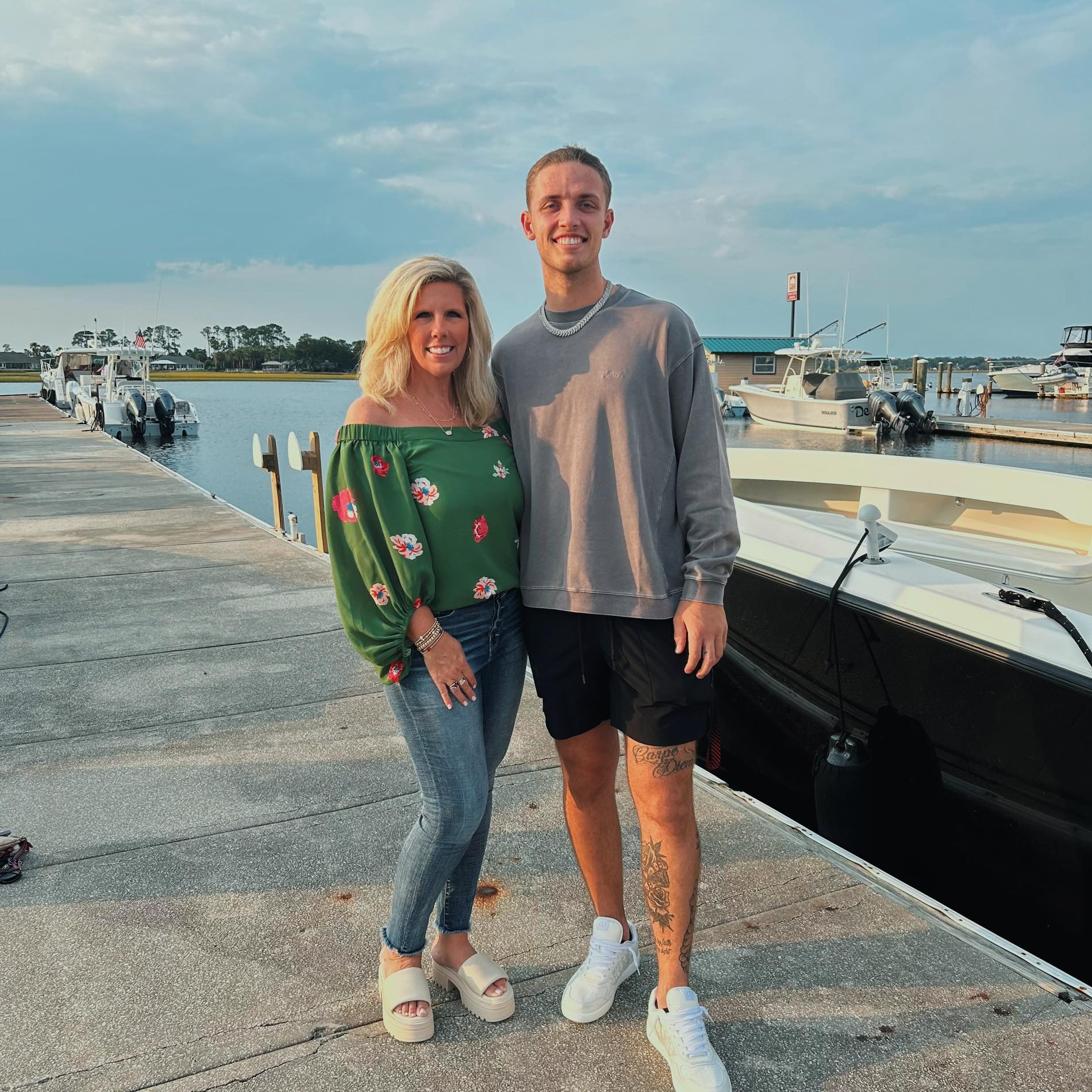 Furthermore, her line of profession involves working in public schools in Florida. In particular, she worked at the public schools of Duval County.
Tracy has played a significant role in Chris's life, from supporting to uplifting. She is the proud mother who, no matter what, will always be on her son's side.
Tracy is also active on Instagram, where she mostly posts about her children.
Sister Of Carson Beck: Kylie Beck
Kylie Beck is the older sister of Carson Beck; she is a model and a dancer.
Previously, she was a dance instructor at multiple schools, including Grace Conservatory and Bravo School of Dance.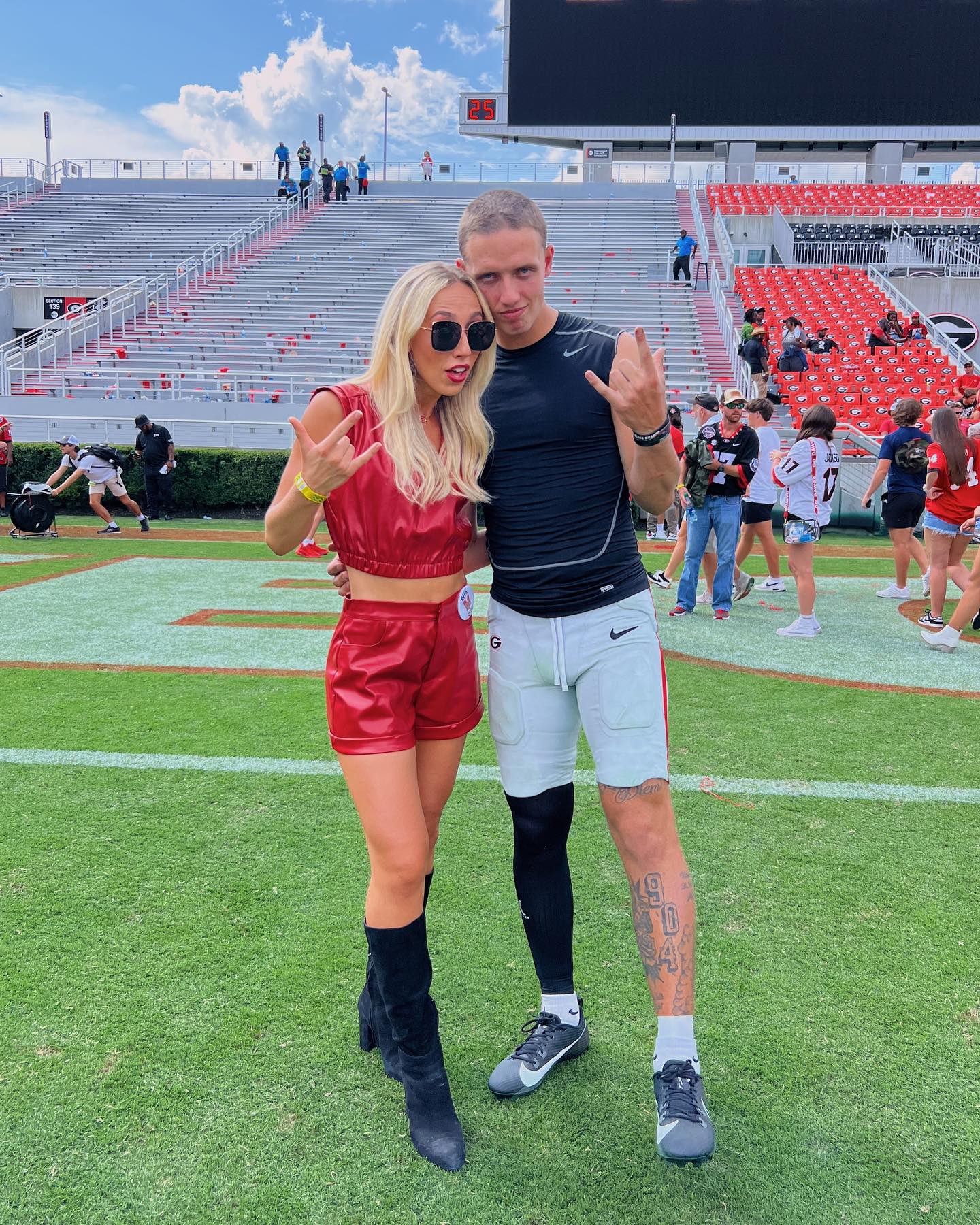 Furthermore, she is also the Miss Freedom USA. She is versatile, educated, passionate, and living her dreams.
Kylie attends her baby brother's games to provide him with the utmost support and motivation.
Frequently Asked Questions (FAQs)
1. Who Are The Parents Of Carson Beck?
Carson Beck was born to parents Tracy and Chris Beck on November 19, 2002.