Cathy Freeman is a retired sprinter in Australia and especially renowned for the 400 meters event. She has competed in various other track events during her career, but 400 m was her special one. Also, she has been ranked as the eighth-fastest woman of all time. At the Summer Olympics, she lit the Olympic Flame by becoming the Olympic champion for the women's 400 meters.
Moreover, she was the first Australian Indigenous person who became a Commonwealth Games gold medallist only at 16. In 1994, the commonwealth Games ran in Canada, where Cathy Freeman won gold in both the 200 m and 400 m. Her victory in the 1996 Olympics holds her the Silver medal, and she got 1st position at the 1997 World Championships in the 400 m event.
And yes, she was retired in 2003 from athletics but later, in 2007, she founded the Cathy Freeman Foundation. Here are her top 30 quotes that will inspire you to win.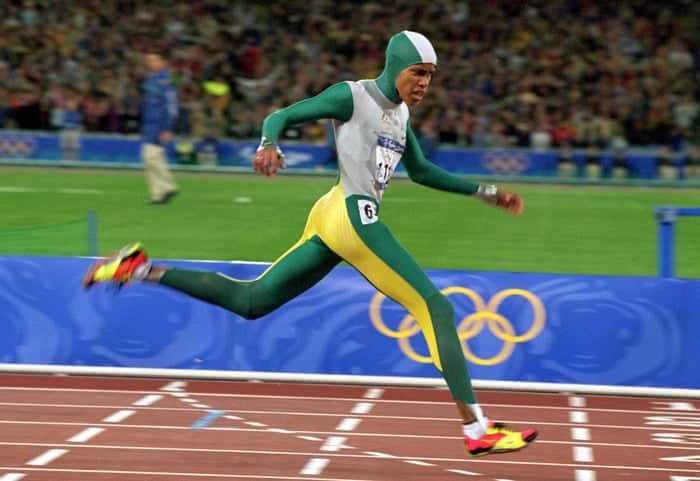 "You got to try and reach for the stars or try and achieve the unreachable."― Cathy Freeman
"When I'm in a bad mood, I don't listen."― Cathy Freeman
"Peace, unity and harmony!"― Cathy Freeman
"I like looking feminine and I enjoy being a role model. I enjoy being a woman. It all comes down to having the confidence to be who you are."― Cathy Freeman
"I was running since I was 10. Since grade one at school people looked at me and thought, oh gosh she can really run, she's a natural."― Cathy Freeman
"People could see in me who I am now, an Olympic champ, the best in the world."― Cathy Freeman
"Money makes life easier but I don't want to be rich, not at all."― Cathy Freeman
"I think the greatest amount of pressure is the pressure I place on myself. So in a way I chose to be alone."― Cathy Freeman
"Between 1991 and 1997 I had really serious asthma."― Cathy Freeman
10th of 30 Cathy Freeman Quotes
"I have time to breathe, time to be myself more often, I am a lot more relaxed and less guarded."― Cathy Freeman
"I was going to shave it. It went in two parts. I got a bob first but it kept falling all over my face. Then it was off, short. The main reason it was long was because my mother cut it short when I was little and I was trying to make up for that."― Cathy Freeman
"I have a friend who, if she has a bad hair day, it affects her whole mood because it is part of her sexuality, her confidence. I don't have that problem any more."― Cathy Freeman
"I don't like people looking at me; I hate the attention."― Cathy Freeman
"I like being in the workforce; it keeps me grounded."― Cathy Freeman
"I don't agree with everything Madonna's done but she is fearless."― Cathy Freeman
"I'm so lucky. I have such a great support system. All I have to do is run."― Cathy Freeman
"I don't have a lot of regrets in my life."― Cathy Freeman
"I make no apologies."― Cathy Freeman
"This occasion is personally very meaningful and I hope to visit Korea again if I have the chance."― Cathy Freeman
"I lie around the floor with my cats Billy and Jazz or watch DVDs with my best friends."― Cathy Freeman
"The thing I do best is laugh."― Cathy Freeman
"I definitely do things on my terms, it may not seem that way but I actually do."― Cathy Freeman
"I was always surrounded by expectation from the very first race I ran as a 5-year-old."― Cathy Freeman
"I made my first Australian senior team when I was 16, first Olympics when I was 19, and I retired. I'm 32, I retired four years ago, so a good third of my life or nearly a third of my life has been all about running."― Cathy Freeman
"My last real race was at the Olympics in Sydney in 2000."― Cathy Freeman
"Australians are a fantastic bunch of people but the attention can be overwhelming for someone like me."― Cathy Freeman
"I'm not a marriage expert, quite clearly."― Cathy Freeman
"I want to keep my private life private."― Cathy Freeman
29th of 30 Cathy Freeman Quotes
"With Alexander's cancer, I was definitely brought to my knees for the first time because of the fear factor."― Cathy Freeman
"I feel like I've reached an age where I can relax a little bit with the knowledge of what I've been through, take all that experience and use it. I love the challenge of trying to get back to where I've been, and beyond it."― Cathy Freeman