The people are intrigued by Charles Barkley's sister, but Charles doesn't have a sister but instead has three brothers. Among them, unfortunately, two are dead.
Charles Wade Barkley (born February 20, 1963) is a former professional basketball player who is also a television analyst on TNT and CBS Sports.
Charles is also known by various names like "Sir Charles," "Chuck," and "the Round Mound of Rebound." Barkley played 16 seasons in the National Basketball Association (NBA).
Despite being shorter compared to other power forwards, Chuck became one of the NBA's dominant rebounders with his strength and aggressiveness.
Talking about the analyst's achievements, the player is an 11-time NBA All-Star and a 5-time All-NBA First Team.
Similarly, Charles became the NBA's Most Valuable Player (MVP) in 1993. Sir Charles was also named for the NBA's 50th and 75th-anniversary teams.
Charles Barkley Sister And Siblings
Charles Barkley is the son of Frank Brakley and Charcey Glenn. Barkley's parents divorced when he was young, as his father abandoned the family.
Later, Charcey remarried another man. But when Chuck was 11 years old, his stepfather died in a car accident.
Charles had three brothers, Darryl Barkley, John Glenn, and Rennie, but there is no information about him having a sister.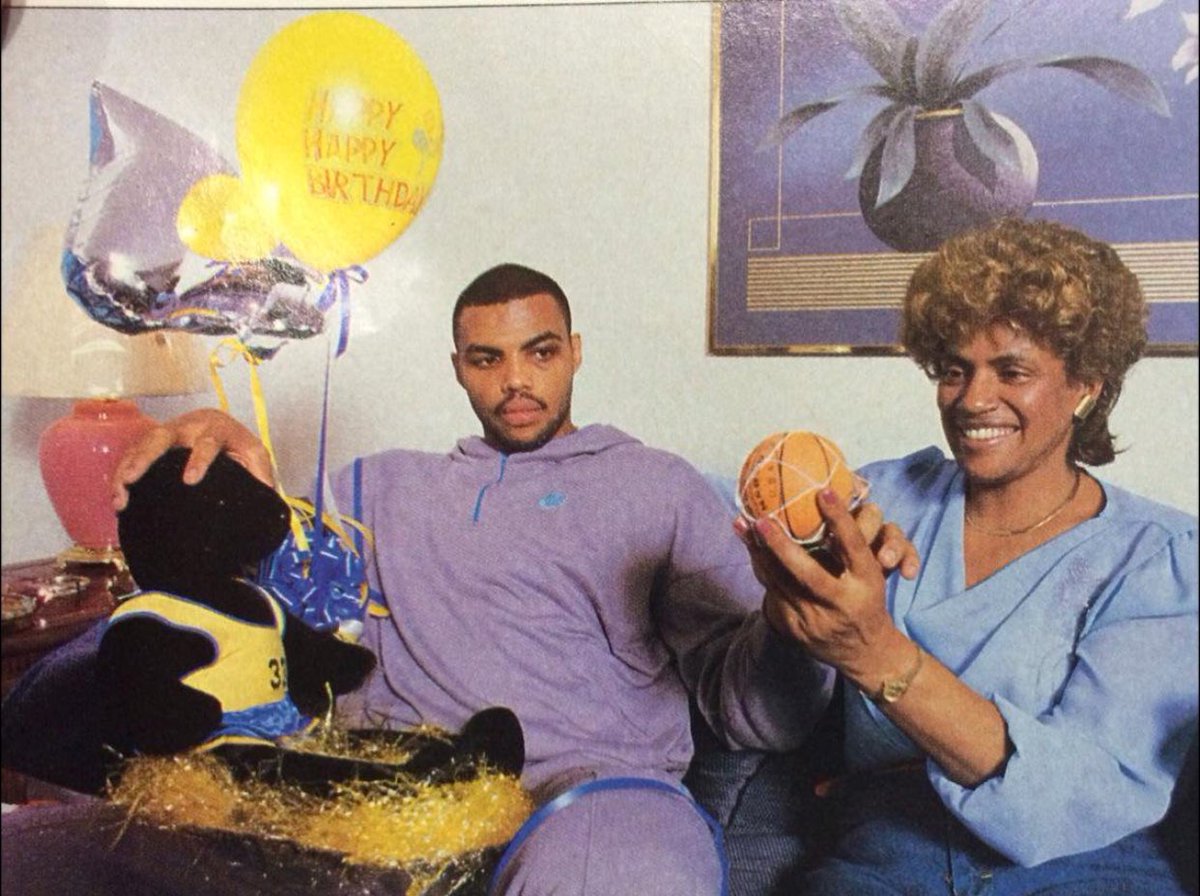 John Glenn and Rennie were his half-brothers, but Rennie died in infancy. John Glenn is currently happily married to Sophia and has four daughters.
Sir Charles's only biological brother, Darryl Barkley, was born on November 9, 1996. Darryl was married and had a lovely daughter, Daryl-Marie Barkley.
The younger brother used alcohol and drugs, and his excessive substance abuse led to severe heart problems.
In 2003, Barkley underwent a heart transplant, adding six years to his life.
Even after the transplantation, he didn't stop taking drugs and alcohol, resulting in his death. Darryl died on March 20, 2009, at the age of 42.
Charles Barkley Laughed At Anthony's Injury
Anthony Davis took an elbow to the face from Jevon Looney during Game 5 of the conference semifinals against the Warriors.
This was a sad moment for Anthony, as he has been hampered by injuries his entire career.
After going through so much, Davis finally looked healthy and stable, and his strong gameplay had the Warriors on the ropes.
After the game ended, Shaq, Ernie Johnson, Kenny Smith, and Charles Barkley were on "Inside the NBA," where they were discussing the game.
While they were discussing the injury to Davis, Shaq began crumpling paper, indicating Anthony was "soft" due to the history of Davis' injuries.
And Charles was caught laughing, to which he explained, "Shaq is over there crumbling up paper. That's what I was laughing at."
After that, Shaq also started to laugh. Likewise, Kenny "The Jet" Smith was trying hard to give his commentary, but he also began to hold his laughter like Shaq and Charles.