Coco Vaneweghe doesn't have a husband but has a boyfriend in Kyle Filippelli. The couple began dating in 2019 and have shared interests in sports, mainly golf.
On their social media handles, the pair can be seen sharing pictures of their adventures, and their latest was to Amsterdam earlier this month.
The American tennis player began her tennis journey in 2008 and was born to Tauna Vandeweghe, a former Olympic swimmer. 2018 was one of the peak years for Vaneweghe, having won her first Grand Slam title in her career.
She also reached her highest ranking of all time at no.9. But since then, Coco suffered a series of bad luck with injuries starting from the knee.
And in 2020, she blew off her pinky finger. But the talented tennis player has returned in 2023 with no underlying issues.
As Coco is currently ranked outside the top 100, the American has had to go through qualifiers for the Australian Open, French Open, and now for Wimbledon.
She has gone past her opponent in the first round of qualifiers and will face Barbora Palicova in the second round. And if she does make it out of the qualifiers, Coco might get a chance to face the likes of Iga Swiatek and Aryna Sabalenka.
Coco Vandeweghe Husband: Is She Married To Boyfriend Kyle Filippelli?
Coco Vandeweghe's boyfriend, Kyle Filippelli, is yet to be her husband. The athletic couple was first seen together in 2019. Since then have gone from strength to strength in their relationship.
It was Coco who first shared the picture of Kyle on her Instagram handle. But it was in a group picture during a trip to Piping Rock Country Club. So, many wouldn't have known about their relationship.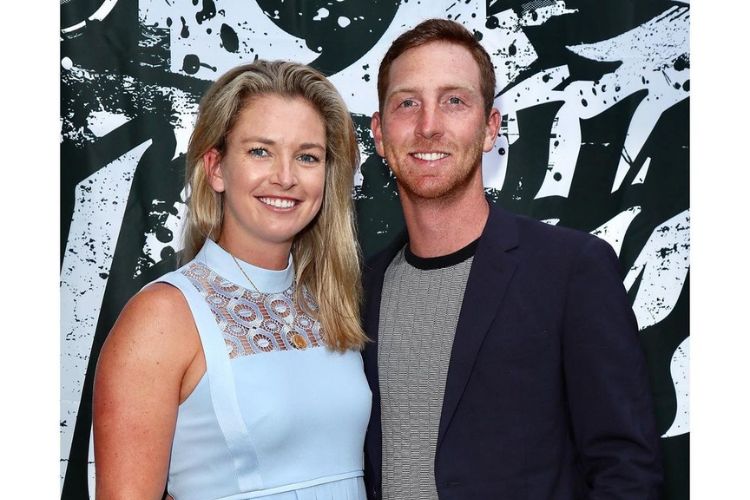 Only a few days later, Kyle confirmed he was dating the tennis player as they walked the red carpet of the Players Tribune event in Dream Hollywood.
Since then, the couple does everything in pair, whether it is scuba diving, playing golf, or tennis. Last year, they were seen having fun during the Red Hot Chilli Peppers concert in England.
The couple also loves celebrating festivities together, having previously shared snaps of them dressed up to celebrate Halloween. The tennis player has also been vocal about her boyfriend's golf skills in interviews.
In 2022, when Hologic was announced as the title sponsor for WTA, Coco briefly talked about her boyfriend's role in it.
Kyle was one of the first people to know about the partnership as he is good friends with the Chairman of Hologic, Stephen MacMallin. MacMallin conferred his interest to Kyle during a golf session.
Coco Vandeweghe Not Husband But Boyfriend, Kyle Filippelli
Coco Vandeweghe's boyfriend, Kyle Filippelli, graduated from the University of Oregon in 2015 with a degree in Economics.
After graduation, Kyle worked at Kaiser Permanente as an IT Finance Project Manager for ten months. He then moved to New York from California in 2016 to work for Luckbox as a marketing manager.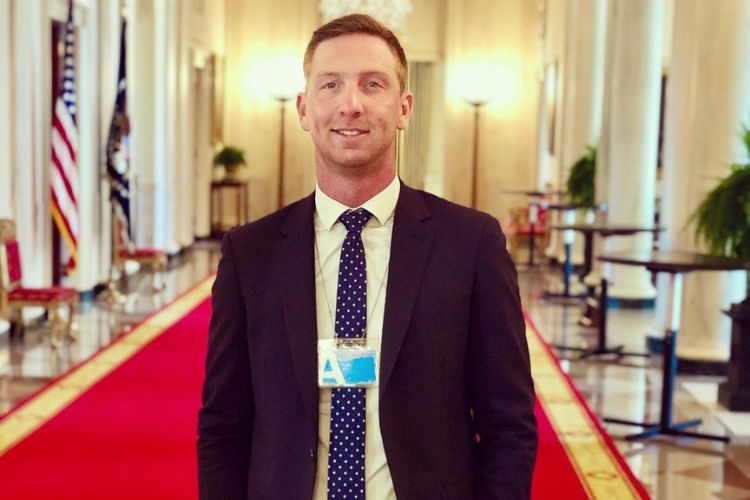 Filippelli returned to the west coast a year later, to work for SumTalk Radio as a content manager. He later worked for Wetherby Asset Management as an associate.
Before joining his current workplace in Tunnel Road Sports as a managing partner, Kyle was the VP of Operations at Searchable.
Kyle is available on Instagram with the username @kylefilippelli and has shared several pictures which feature Coco.
But most of his snaps include the time spent on the golf course, and it looks like golf is Kyle's, first love.