Cooper Flagg, a high school basketball player, has a twin brother, Ace, who also plays basketball at the same high school.
Born and raised in Newport, Maine, the Flagg brothers are both pursuing a basketball career.
Cooper and Ace are showing promising skills playing for their high school team.
Both of them are in their sophomore year and are already getting offers from different colleges.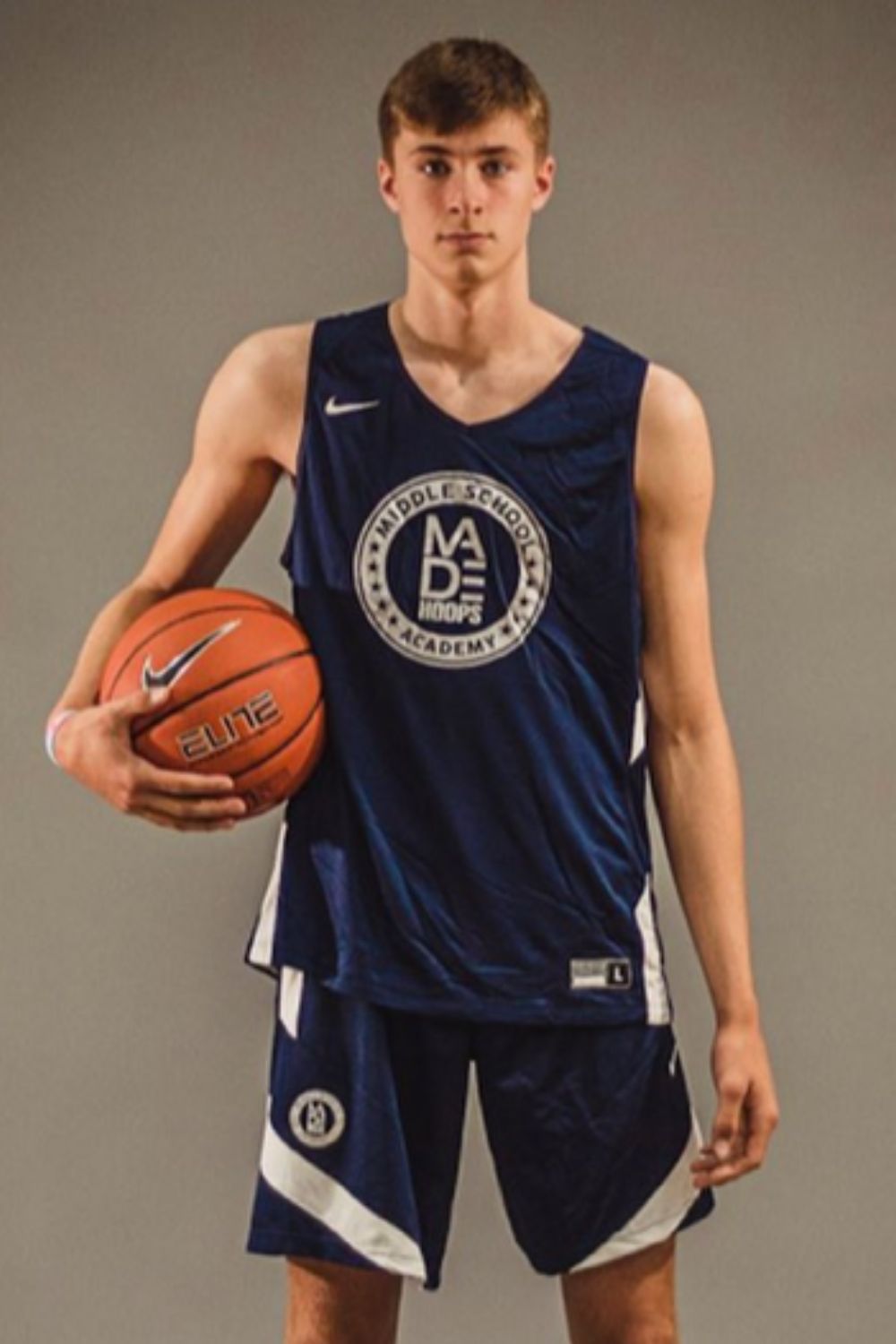 Cooper Flagg, born on December 21, 2006, is an American basketball player who plays as a power forward for Montverde Academy Athletics.
His high school basketball journey started at Nokomis Regional High School, and he became the first freshman to be named the Maine Gatorade Player of the Year.
But after a season at Nokomis, Flagg transferred to Montverde Academy. And before his first year at the school, he played for the Florida Eagles, an Amateur Athletic Union team affiliated with Montverde.
The No. 1 ranked high school athlete has already garnered several offers from colleges like Connecticut, Duke, Iowa, Kansas State, and UCLA. However, he has not committed to any teams as of now.
Besides, Cooper has also represented the US U-17 basketball at the 2022 FIBA U-17 Basketball World Cup.
Cooper Flagg Twin Brother Ace
Born to his parents, Ralph and Kelly Bowman Flagg, the Flagg brothers believe they inherited basketball skills from their parents.
Kelly was a collegiate basketball player at Maine and also was the team captain as a senior.
Cooper's twin brother, Ace, transferred to Montverde Academy after playing a season at Nokomis Regional High School.
Ace has also got an offer from Maine and is likely to attract offers from other universities by the time he reaches his senior year.
Besides, Cooper's twin brother, Ace, is currently dating Lizzy Gruber, who is also a basketball player.
Lizzy played high school basketball with the Gardiner Tigers and has committed to playing at St. Joseph's University for her collegiate career.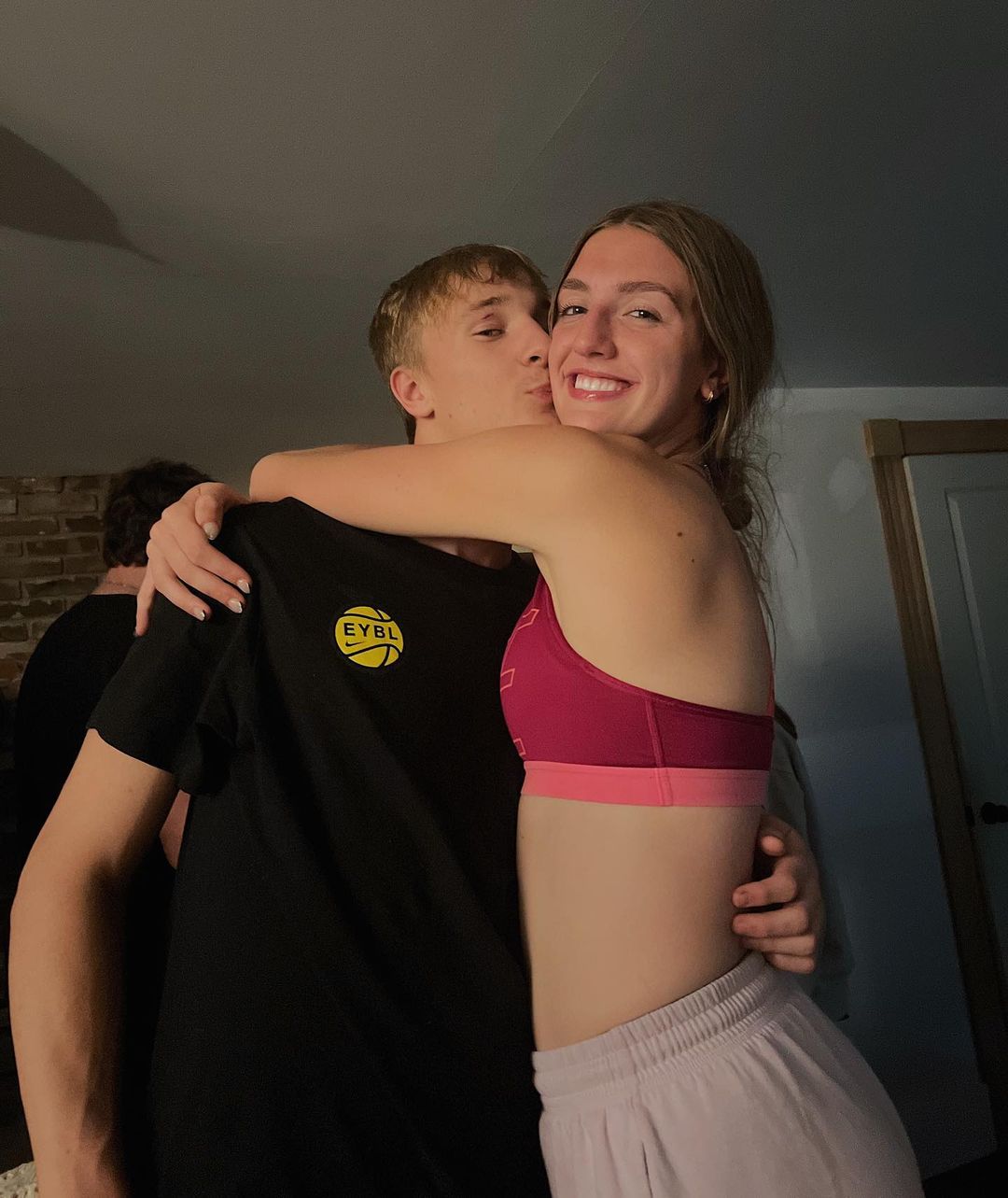 With the Gardiner Tigers, she won Maine Miss Basketball at the McDonald's All-Star Banquet at the Anah Shriners.
Moreover, besides the Flagg twins, there is another one, Hunter Flagg, who is the eldest of them.
Hunter also played high school basketball at Nokomis and was a senior when Cooper was in his freshman year.
The eldest sibling, Hunter, is currently working as an assistant basketball coach at Spruce Mountain High School.
On a personal note, he has been in a relationship with Paige Vose since October 1, 2022.
Twins Dominating High School Basketball
The Flagg twins captivated a lot of attention from fans across Maine after a brilliant season at Nokomis.
Cooper and Ace led Nokomis to a 21-1 season that culminated with the Class A Championship.
Following their successful freshman season, Cooper and Ace Flagg earned an offer from Montverde Academy in Montverde, Florida.
"It's really exciting to let everyone know," Cooper said. "I'm ready to make the jump, so let's get started."
"It's going to be really great for us. It's a great program down there," Ace said. "Obviously, we're sad to leave all our friends behind, but … we're going to go down there and get better every day."
Now at Montverde, both the Flagg brothers are dominating the court. With Cooper playing brilliantly for the Athletics, his twin brother Ace is also making decisive points during important games.