The former NASCAR and IndyCar driver Danica Patrick has found herself in hot water because of the series of controversial comments she made during the Hungarian GP.
Patrick is indeed one of the most accomplished female drivers in racing history.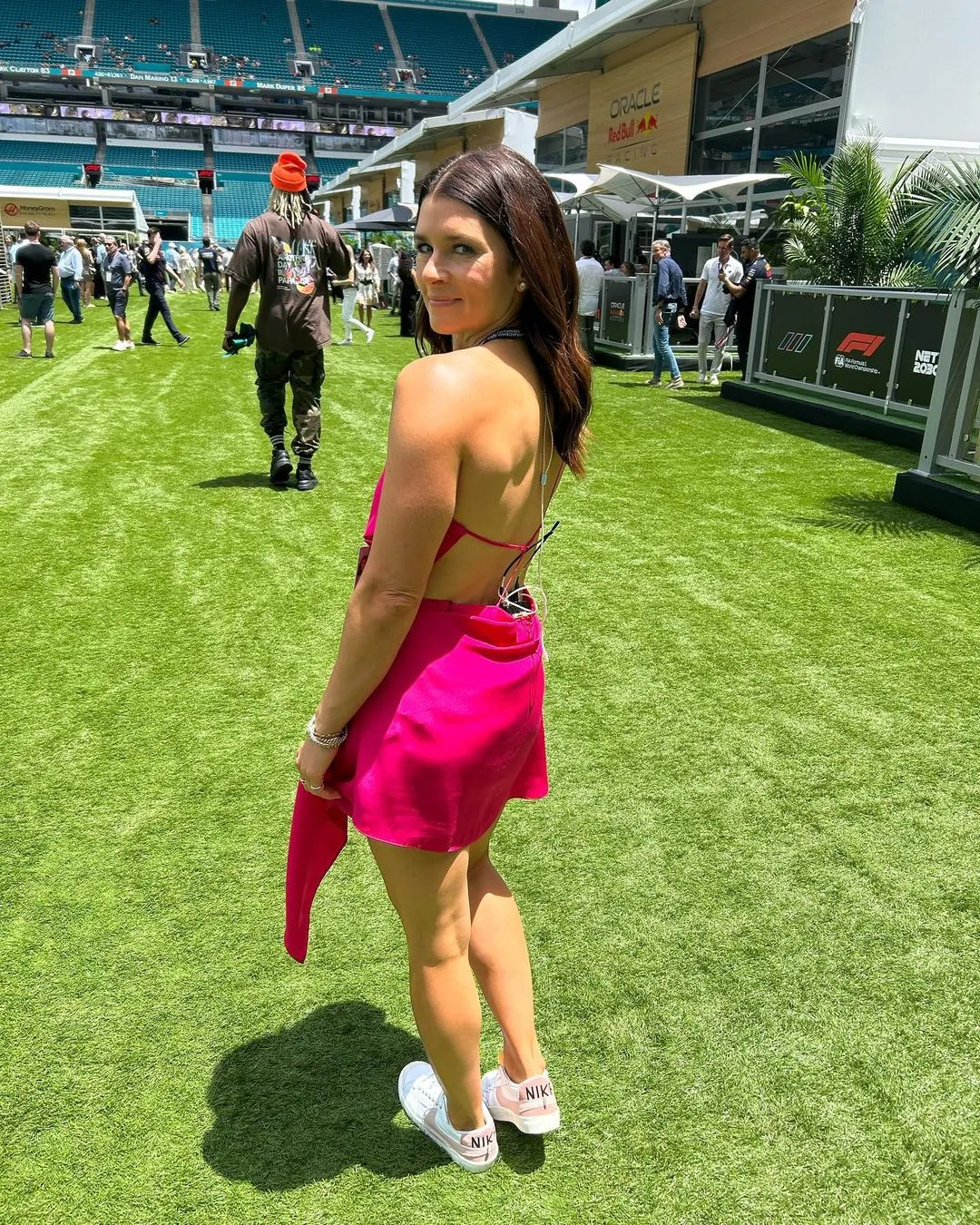 Her success in the sport helped break barriers and pave the way for other women to enter the world of racing.
However, during the Hungarian GP, her comments stirred controversy within the motorsport community, particularly because they were directed at a young girl during the kid-led 'F1 Juniors' broadcast, leaving many surprised and concerned.
Danica Patrick Controversy: Opinion On Female Drivers
During the 'F1 Juniors' broadcast, Patrick was asked by a young girl if she would like to see more women competing in Formula 1.
Her response sparked controversy and disappointment within the motorsport community.
She stated, "Throughout my career, I've always believed that it takes a significant number of guys to find a good one, and the same goes for women. It can be a lengthy process to discover a talented female driver, considering the odds."
However, it was her subsequent comments that drew the most attention.
She expressed the view that the nature of motorsport is masculine and aggressive, suggesting that the mindset required to excel in the sport is not common in a feminine or female mind.
Danica went on to explain, "Handling the car skillfully is crucial, but the mentality required to be truly exceptional is not something typically associated with women. For example, when someone tries to challenge me on the track, I would instinctively switch into an aggressive mode, which I believe is not a natural thought process for most women."
The remarks about thinking like a man to succeed in racing were met with disappointment, especially considering her own accomplishments in IndyCar, where she competed and won against a world-class field of male drivers.
These comments have raised concerns about perpetuating stereotypes and questioning the abilities of female drivers to excel in motorsport without conforming to certain gender-based expectations.
Many hope for a more inclusive and supportive environment where women can thrive in racing while embracing their individual strengths and unique approaches to the sport.