The terrific whiz kid Deni Avdija is an Israeli professional basketball player of the National Basketball Association (NBA). He is a versatile playmaker and shot-creator on the court.
Moreover, he is a good finisher and confident player. He's highly effective on both ends of pick-and-roll. A 22-year-old athlete is proving himself as the best in the league games. He is the youngest surprise in the court.
Avdija plays the small forward position. Deni Avdija started playing basketball at a very young age. He debuted in the senior team at the early age of 16. He was the youngest player in the club's history.
Deni was also a member of the senior national team in Israel. He has managed to win two gold medals for Israel. One was at the 2019 FIBA U20 European Championship. Therefore Deni was also considered the MVP of the basketball tournament.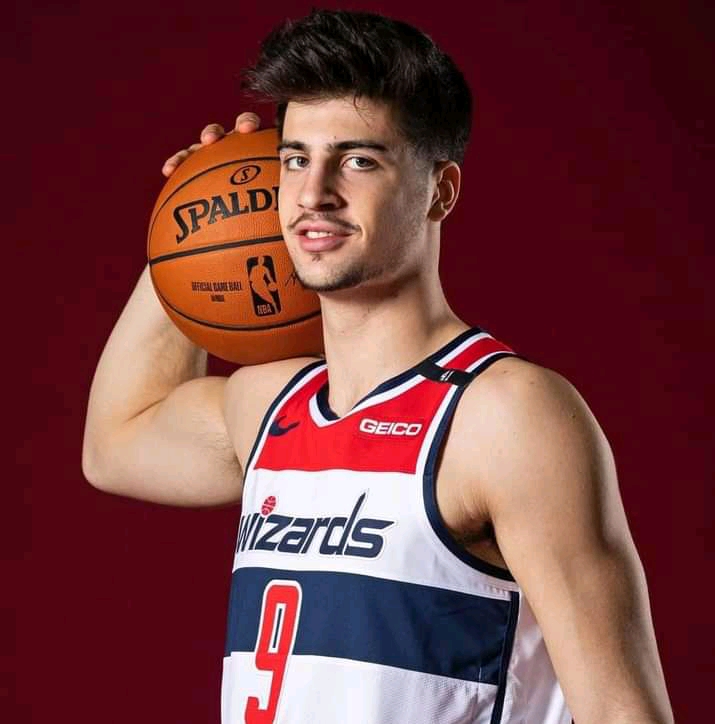 Later, Deni led his team to the Israeli Basketball Premier League Championship. He also became the youngest player to win the Israeli Basketball Premier League (MVP) award.
Deni Avdija can be considered a nightmare. He ranks third in the defensive Raptor and is a reliable defender. As growing up with age, his gameplay is improving.
He's making his shot quicker and footwork efficient. The wizard's teams playing along with Deni Avdija are giving an amazing climax in NBA's regular season.
Discover more about this amazing player Deni Avdija right in this article. Before going further, here are Quick Facts about him.
Quick Facts
| | |
| --- | --- |
| Full Name | Fdue to |
| Birth Date | January 3, 2001 |
| Birth Place | Beit Zera, Israel |
| Nick Name | Deni Avdija |
| Religion | Not Available |
| Nationality | Israeli / Serbian |
| Ethnicity | Multi-ethnic |
| Education | Formal |
| Horoscope | Capricorn |
| Father's Name | Zufer Avdija |
| Mother's Name | Sharon Artzi |
| Siblings | Not any |
| Age | 22 Years Old |
| Height | 6 ft and 9 in (2.06 m) |
| Weight | 95 kg (210 lb) |
| League | NBA |
| Hair Color | Black |
| Eye Color | Black |
| Body Type | Athletic |
| Profession | NBA Player |
| Professional Career Team | Washington Wizards |
| The Draft Year | 2020 (Round: 1/Pick: 9th) |
| Drafted By | Washington Wizards |
| Position | Small forward |
| Sexual Orientation | Straight |
| Marital Status | Unmarried |
| Girlfriend | Not available |
| Wingspan | 6 feet 10 inches |
| Net Worth | $1 million- $5 million |
| Standing reach | 8-foot-10 |
| Social Media | Instagram |
| Merch | Notebook, Plaque |
| Last Update | May, 2023 |
Deni Avdija | Early Life, Childhood & Family
The young basketball player Deni Avdija was born on January 3, 2001. He was born on Kibbutz Beit Zera, Israel. Deni is from a multi-ethnic background. His father is from Serbia, and his mother is from Israel.
His father is Zufer Avdija, who played for the Yugoslavian national team. Zufer Avdija is a Serbian-Israeli citizen of the Muslim estate. He's also a professional basketball player in Israel and Yugoslavia.
He has a glorious record in basketball history. He spent 11 years with Crvena Zvezda.
Zufer had represented his national team Yugoslavian internationally and won the team's bronze medal at FIFB World Championship.
Deni came into a career as an athlete at a very young age completing his formal education.
His mother, Sharon Artzi, was also into sports. She is a former track & field athlete and a basketball player as well. Deni's interest in being an athlete can be understandable. It could probably be the bloodline.
Also, read a bio about Aaron Gordon: Career, NBA & Net Worth!
Basketball Career
Youth Career
Until he reached fourth grade, Deni played association football. After then he began directing to basketball by joining the youth ranks of Maccabi Tel Aviv in 2013.
Deni Avdija directed Maccabi Tel Aviv to the way of glory. From 2017 to 2019, he led the club to three consecutive Israeli youth state championships.
He took part in Basketball Without Borders Europe in Belgrade in August 2018. He was also named camp Most Valuable Player(MVP).
Maccabi Tel Aviv U18
Deni Avdija played for Maccabi Tel Aviv's U-18 team. It was held at the Adidas Next Generation Tournament in Munich.
He was selected to the all-tournament team with the leading events. He averaged 24.3 points, 3.8 steals, and 6 assists per game.
At NBA ALL-Star Weekend in Charlotte, North Carolina, Deni was named MVP of the Basketball Without Borders Global Camp in February 2019.
In May, he enrolled Maccabi Tel Aviv's U-18 team for the ANGT Finals. He dominated the event with 24.7 points and 12 rebounds per game with a PIR of 29.7. Besides, he ranked second and received all-tournament team honors.
National Team Career
With Junior National Team
Deni is from a multi-ethnic background. He cannot represent Serbia internationally because of his father's background. Therefore, he decided to play for Israel.
He had friends in Israel and was more comfortable with the Israeli language. He played for Israel at the 2017 FIBA U16 European Championship in Podgorica, where he led the camp with 12.6 rebounds and 5.3 assists per game.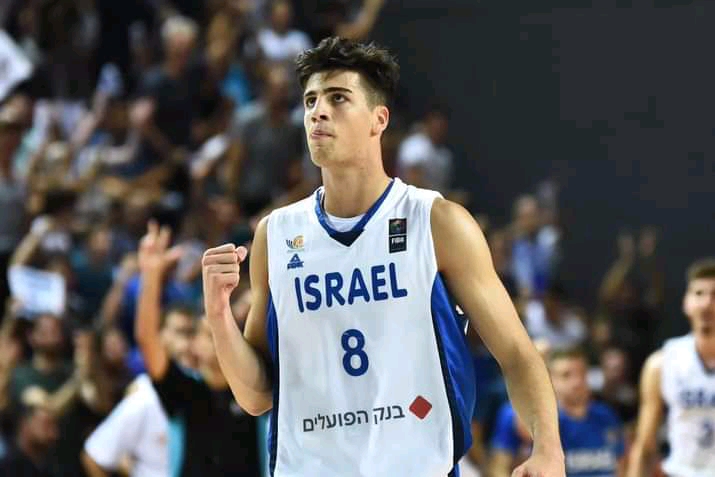 Avdija averaged 17 points and nine rebounds for Israel in the U18 competition. It was held at the Albert Schweitzer Tournament in April 2018.
He played at FIBA U20 European Championship in Chemnitz in July 2018. Deni won a gold medal for his country (Israel) with outstanding play.
Avdija again directed Israel to a second gold medal. It was at the FIBA U20 European Championship in Tel Aviv in July 2019.
He scored 18.4 points, 8.3 rebounds, 5.3 assists, and 2.1 steal to get the glory. Therefore, he was also named MVP of the Series.
With Senior National Team
Avdija made a remarkable debut for the Israeli Senior National Team on 21 February 2019. It was a great 81-77 win over Germany at the 2019 FIBA World Cup qualification stage.
He noted 21 points and eight rebounds in 24 minutes. It was an 87-63 victory over Romania on 24 February 2020. It was a big win during the EuroBasket 2021 qualifiers.
Professional Career
Maccabi Tel Aviv
Avdija began his professional career with Maccabi Tel Aviv on November 5, 2017. He signed a six-year contract with Maccabi Tel Aviv.
On 19 November, he made his professional debut. It was against Ironi Ness Ziona in the 2017-2018 Israeli Basketball Premier League.
Deni Avdija became the youngest player to play basketball for his club's senior group. He was just 16 years old.
At 18, Deni made his first start in the Euroleague on 24 October 2019. He recorded 6 points and 3 rebounds in 16 minutes. It was a great 76-63 win over Valencia.
Then, Deni recorded a career-high of 22 points in January 2020. He managed to shoot 9-of-15 from the field with 5 assists. It was a 94-83 win over Hapoel Holon.
He averaged 14.5 points, 5.3 rebounds, and 2.5 assists. Along with scores, he averaged 18.3 PIR (Performance Index Rating) per game in four games played in the month.
Deni was named Israeli Player of the month for that achievement in the Israeli Basketball League on January 31.
In February, he solidified a new career-high of 26 points. Along with points, he made 6 rebounds and shot 9-of-12 from the field.
It was an 86-81 loss to Eilat. Days later, he scored 13 points in a 78-77 win over Fenerbahce.
Dunk
In July 2020, his dunk over Luigi Datome was named EuroLeague Magic Moment of the season game. He showed great effort as the NBA assassin.
After all the accomplishments and glorious journey, Avdija announced the 2020 NBA Draft in April 2020.
Maccabi Tel Aviv Continued
Due to the COVID-19 pandemic, Deni Avdija's season was suspended for around 3 months. Afterward, he made his powerful comeback. The Israeli-Serbian player recorded 23 points, 7 rebounds, and 7 assists on June 21. It was an incredible 114-82 win over Maccabi Ashdod.
Avdija recorded 5 points, 4 assists, 7 rebounds, and 2 steals in the final on 28 July. He assisted Maccabi Tel Aviv to defeat Maccabi Rishon LeZion. It was a 86-81 victory.
Consequently, he became the youngest player to win the Israeli League Most Valuable Player (MVP) Award. Further, he was also named Israeli Player of the Year. Deni averaged four points, 1.2 assists, and 2.6 rebounds in the Euroleague.
Trade to Washington Wizards
After all the buildup overseas career, Deni Avdija was assigned with a ninth overall pick in the NBA draft by the Wizards on December 1, 2020.
Deni recorded an NBA career-high 20 points, five rebounds, five assists, and two steals. He recorded career-high points on January 9, 2021. He hit five-three-pointers. It was a 128-124 loss against the Miami Heat.
Unfortunately, during a game against Golden State Warriors, Avdija suffered a right ankle fracture on April 21. However, it was a 118-114 win against the Golden State Warriors.
Career Achievements and Awards
Israeli league (MVP) 2020
Israeli League Champion for three consecutive years (2018-2020)
ALL-Israeli League First Team (2020)
EuroLeague Magic Moment (2020)
FIBA Europe U20 Championship MVP (2019)
Israeli League Cup Winner (2017)
Age, Height & Weight
Born on January 3, 2001, the athlete is 22 years old. His sun sign is Capricorn.
Deni is 2.06 m (6 ft 9 in) tall. He looks perfectly stunning; his height enlarges his beauty. The young athlete weighs 210 lb (95 kg). He does regular exercise to maintain his physique.
Deni's strength is impressive for his age.
Also, have fun reading the article; 12 Best Women's Basketball Coaches of All Time.
Personal Life
One of the popular players, Deni Avdija, is doing exceptionally well as an athlete. But how is his personal life outside of the court? His dating life must be a curious thing for his fans.
Deni is currently in a relationship. We can also find a couple of posts on his Instagram relating to the same.
However, the personal details about his girlfriend are not known. We will soon update about the same once we retrieve it.
Net Worth & Salary of Deni
One of the popular basketball players, Avdija's net worth is somewhere around $1 Million to $5 Million.
His salary for 2020/2021 was $4,469,160. Moreover, his main income source is primarily from being a successful athlete.
Other than that, he also collected most of his earnings from Yeezy sneakers. He does earn a good amount from other sponsorships as well.
Social Media Presence
The young player Deni Avdija is one of the most popular faces on social media sites. He's active on Instagram, and he keeps his followers updated with his performance video clips. He frequently posts story highlights, promotions of his work, and other activities.
However, his Twitter account is suspended for now. He has a good number of followers on Instagram.
Do read this article Dwight David Howard Bio: Career, Girlfriend, Kids & Net Worth.
Frequently Asked Questions | FAQs
What number is Deni Avdija?
Deni is a very good shooter. He can make three-point shots, and this warrior wears number 9 for Washington Wizards.
Did Deni Avdija start in the NBA?
He had already started playing in NBA and is performing well. Therefore, he tries to assist the team in winning the league.
How old is Deni Avdija?
Deni is the youngest player to gain glorious achievement. He is 22 years old.