Denny McCarthy is engaged to his future wife, Samantha Marzke, who is a realtor. So, how did the individuals from two different fields meet?
Ranked 55th in the PGA Tour 2023, Denny McCarthy is an American golfer who was born in Takoma Park, Maryland, on March 4, 1993.
He turned pro in 2015 and has since participated in over 150 contests.
McCarthy was permitted to play golf with the institution while he was a student at the University of Virginia.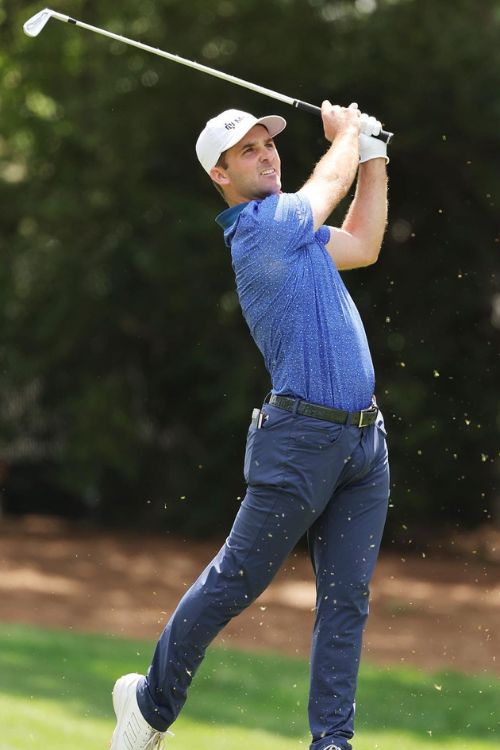 He won the Maryland Amateur twice in his amateur career, in 2013 and 2014.
Similarly, Denny improved himself by winning the Maryland Open three times in 2010, 2013, and 2015.
Moreover, in the 2023 Memorial tournament, Denny McCarthy finished second, just behind Viktor Hovland.
Besides, McCarthy's all siblings are also into sports. One of his sisters, Cristina, played lacrosse at James Madison University and Georgetown University, while his other sister Michaela plays at Virginia Tech.
Likewise, his brother Ryan also played golf at Loyola University Maryland.
Who Is Denny McCarthy Wife Samantha Marzke?
Let's start with a brief introduction to Samantha; She was born to her parents as one of three children. She grew up with one brother, Matt Marzke, and one sister, Sarah Marzke.
Marzke attended Western Michigan University and graduated with a degree in journalism.
Samantha currently works as a real estate agent in Florida with Illustrated Properties. So, how did those with two very different backgrounds meet?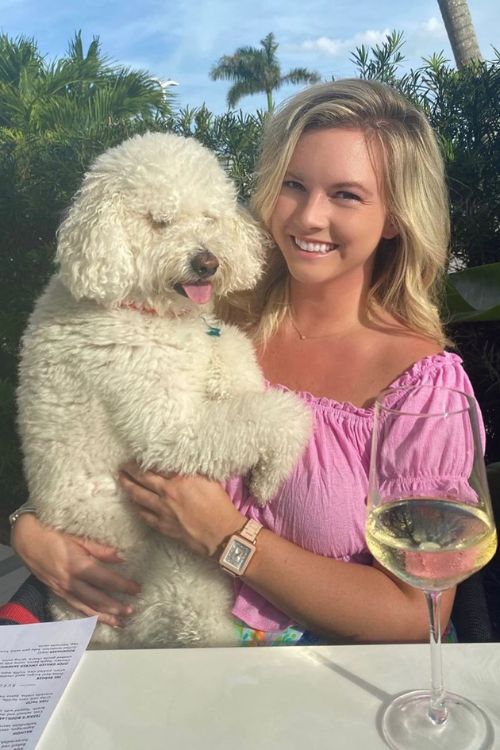 The Realtor has a sports background as she worked as a tennis coach at the Point O Woods Golf and Country Club in the Michigan region.
Their shared love for athleticism may have brought them together. However, the exact information about how they came across each other is unknown.
Samantha Marzke and Denny McCarthy are head over heels for each other, which is evident from their Instagram posts.
Moreover, before her job as a Realtor, Marzke worked as an administrative assistant at the Zecca Group.
Denny McCarthy's Beachy Proposal
Denny got engaged to his long-time partner and love of his life, Samantha. Their proposal story was like one out of a movie.
In a breathtaking beach setting, McCarthy knelt before Samantha, his heart brimming with love. With the rhythmic waves as their witness, he proposed, and she said "YES."
They announced their engagement via Instagram with a photo flaunting her ring.
The couple is said to have been in a relationship since McCarthy started playing golf.
The Florida-based pair openly displays their affection for one another on all of their social media handles.
The couple will surely be planning for their nuptials but hasn't declared an official date as of now.