Diana Taurasi parents, Mario and Liliana, hail from Argentina and migrated to the United States before Diana's birth.
Diana Lorena Taurasi was born on June 11, 1982, in Chino, California.
She is an exceptional professional basketball player who currently plays for the Phoenix Mercury in the WNBA.
After being selected by the Phoenix Mercury in the 2004 WNBA draft, Diana helped Phoenix Mercury secure three WNBA championships.
In addition, she earned the WNBA Rookie of the Year Award the subsequent year. Furthermore, she received recognition as the WNBA Most Valuable Player in 2009.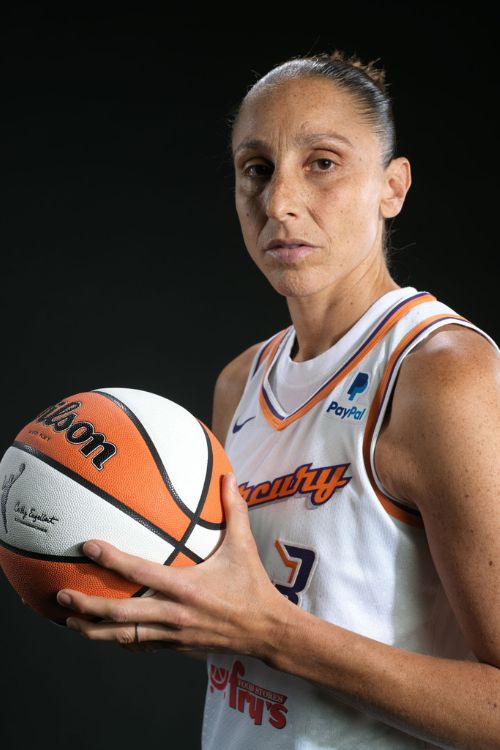 Her exceptional achievements extend beyond the WNBA. She is among only 11 women in basketball history to have won an Olympic gold medal, an NCAA Championship, a FIBA World Cup gold medal, and a WNBA Championship.
Regarded as one of the greatest female basketball players of all time, her remarkable skills, leadership, and numerous accomplishments have solidified her legacy in the history of women's basketball.
Diana Taurasi Parents: Mario And Liliana Taurasi
Diana Taurasi was born to parents with diverse cultural backgrounds in Glendale, California.
Her mother, Liliana, hails from Argentina, and her father, Mario, has Italian roots. Mario was a professional soccer player and played as a goalkeeper in Italy for several years.
Before Diana's birth, her parents migrated from Argentina to the United States, bringing with them their rich cultural heritage.
Diana's passion for soccer is rooted in her family background and her father's athletic achievements.
She holds a deep admiration for soccer legend Diego Armando Maradona, whom she had the opportunity to meet during a men's basketball game between the United States and Argentina.
Diana Taurasi Wife Penny Taylor And Kids
Diana Taurasi married her former teammate Penny Taylor on May 13, 2017, after dating for eight years.
She expressed that their decision to get married was a significant step forward for their relationship.
Penny was the Phoenix Mercury Director of Player Development and Performance at the time of their marriage.
Taurasi described their wedding day as the most beautiful and unique day of their lives, and they were overjoyed to share their love with close friends and family.
On March 1, 2018, Penny Taylor gave birth to their son, Leo Michael Taurasi-Taylor.
They were expecting their second child on October 6, 2021, but the baby was overdue. Finally, Taylor gave birth to their first daughter on October 9, 2021.
Finding someone who brings out the best in you and enhances your personal and professional life is a rare and unique occurrence, and the couple's relationship seems to have provided that for both of them.
Diana Taurasi Nears 10,000 Career Points
Diana Taurasi is steadily approaching a historic milestone in her WNBA career as she strives to become the first player in the league's history to reach the 10,000 career points mark.
With her outstanding scoring ability, Taurasi has already established herself as the all-time leading scorer in the WNBA.
Her remarkable achievements include winning five Olympic gold medals with Team USA and securing multiple WNBA titles.
In recognition of her remarkable skills and contributions to the game, Taurasi was voted by fans as the G.O.A.T. (greatest of all time) as part of the WNBA's 25th season celebration.
She holds the record for the most points scored in WNBA history and is the all-time leader in both field goals and three-point field goals.