Dillon Brooks hair transformation gets him into headlines every now and then. The Memphis Grizzlies' small forward is not only known for his skills on the basketball court and his on-court tantrums but also for his unique and eccentric hairstyles.
Dillon Brooks is a professional basketball player from Canada who currently plays for the Memphis Grizzlies of the NBA.
He has undoubtedly made a name for himself among NBA fans. However, some may argue that his reputation is a bit notorious due to his occasionally controversial actions on the court.
On April 20, 2023, Brooks and the Grizzlies tied up their series with the Lakers on Wednesday night game.
During the game, he got into it briefly with LeBron James.
In the second half of the game, the two exchanged words, and Brooks briefly shoved James in the third quarter before celebrating in his face during a timeout.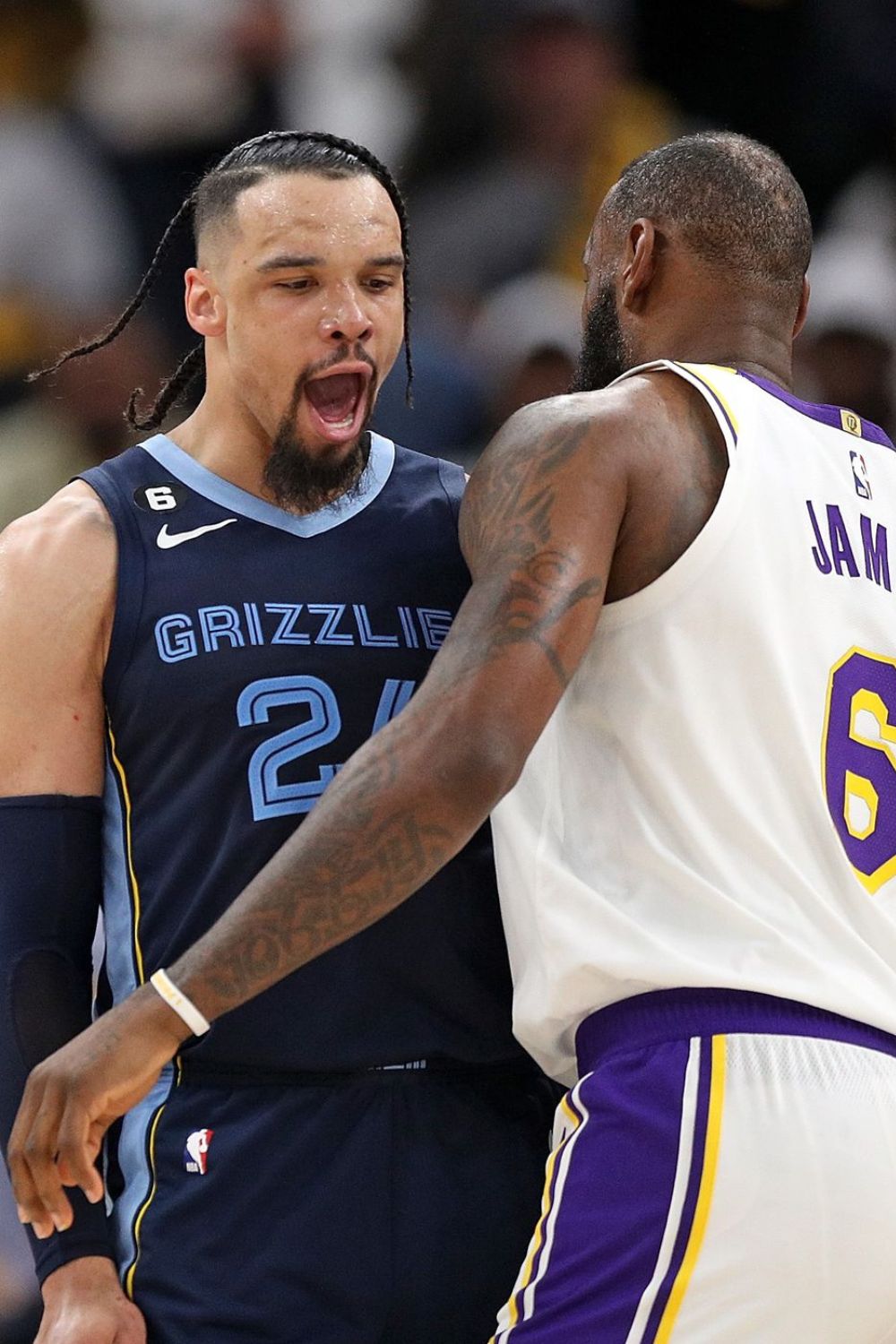 Although it was a bold move for Brooks to stare down one of the greatest basketball players of all time, he is confident in his role and performance.
He also noted that James has yet to score 40 points against him.
"I don't care. He's old. … I poke bears. I don't respect no one 'til they come and give me 40." Dillon said.
Nevertheless, there's no denying that Brooks has played a significant role for the Grizzlies, contributing to their success in recent years.
Dillon Brooks Hair Transformation: Style & Color Before And After
Dillon Brooks's hair game steals the show from time to time, grabbing the attention of fans and sparking a buzz on the internet.
He sports a two-sided braided hairstyle during his games that is popular among fans. He even revealed that he got the idea from his teammates Ja Morant and Justise Winslow.
Brooks also mentioned that he likes his hairstyle because it keeps his hair out of his face during intense games.
However, he recently surprised the internet with a new hairstyle that caused a buzz among fans.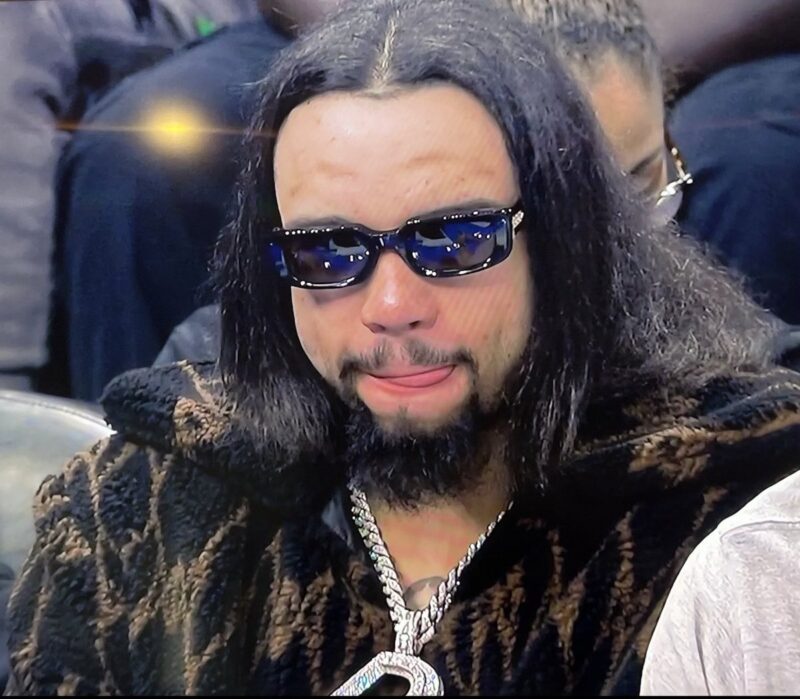 He has not ditched the braids but rocks straight and long hair every now and then, showcasing his versatility and willingness to switch up his look.
Fans and followers admired his new look, with some going far enough to compare it to the hairstyle of Canadian rapper Drake.
Whether it's on the court or off the court, Dillon Brooks continues to make waves with his dynamic presence and style.
Dillon Brooks Career
The Grizzlies' small forward has had a notable professional basketball career since being drafted in 2017.
He scored a record-breaking 19 points in his NBA debut and has had standout moments throughout his career, including a career-high 36 points in a game against the Oklahoma City Thunder in 2018.
Brooks suffered a season-ending injury in 2019 but returned in the 2019-2020 season to sign a three-year, $35 million extension with the Grizzlies.
He has had several high-scoring games and made his NBA playoff debut in 2021.
Brooks has also faced suspensions and fines for various incidents during games. These incidents have included flagrant fouls, ejections, technical fouls, and an altercation with a cameraman, resulting in penalties from the NBA.
Dillon Brooks Relationship
Dillon Brooks has been making headlines not only for his performance on the court but also for his personal life.
Rumors have it he is in a romantic relationship with a Canadian model known as Big Bambina.
While Brooks and Bambina have kept their romance behind closed doors, it has been reported that they do not have any children together.
Brooks does have a daughter named Mila Brooks from a previous relationship.
Bambina is a popular social media influencer with a significant following on Instagram. Her Instagram post also sparked speculation about her relationship with the professional basketball player.
Additionally, there have been false rumors circulating that Bambina is transgender.
She took to Instagram and said that the news surfacing was fake and she is not transgender. In fact, she was surprised to see the rumors to being with.
As of now, Brooks and Bambina have chosen to keep their relationship private. And there is limited official information available about the details of their relationship.