DJ Uiagalelei's parents, Dave and Tausha, devout Christians, made sure he regularly read the Bible and wore wristbands with Bible verses, shaping his faith and values.
Dave, DJ's father, expresses deep affection for his son, supports his sports career, and is outspoken about it.
Moreover, Dave was a former bodyguard the famous celebrities like Rihanna, Chris Brown, Nick Cannon, and Meek Mill.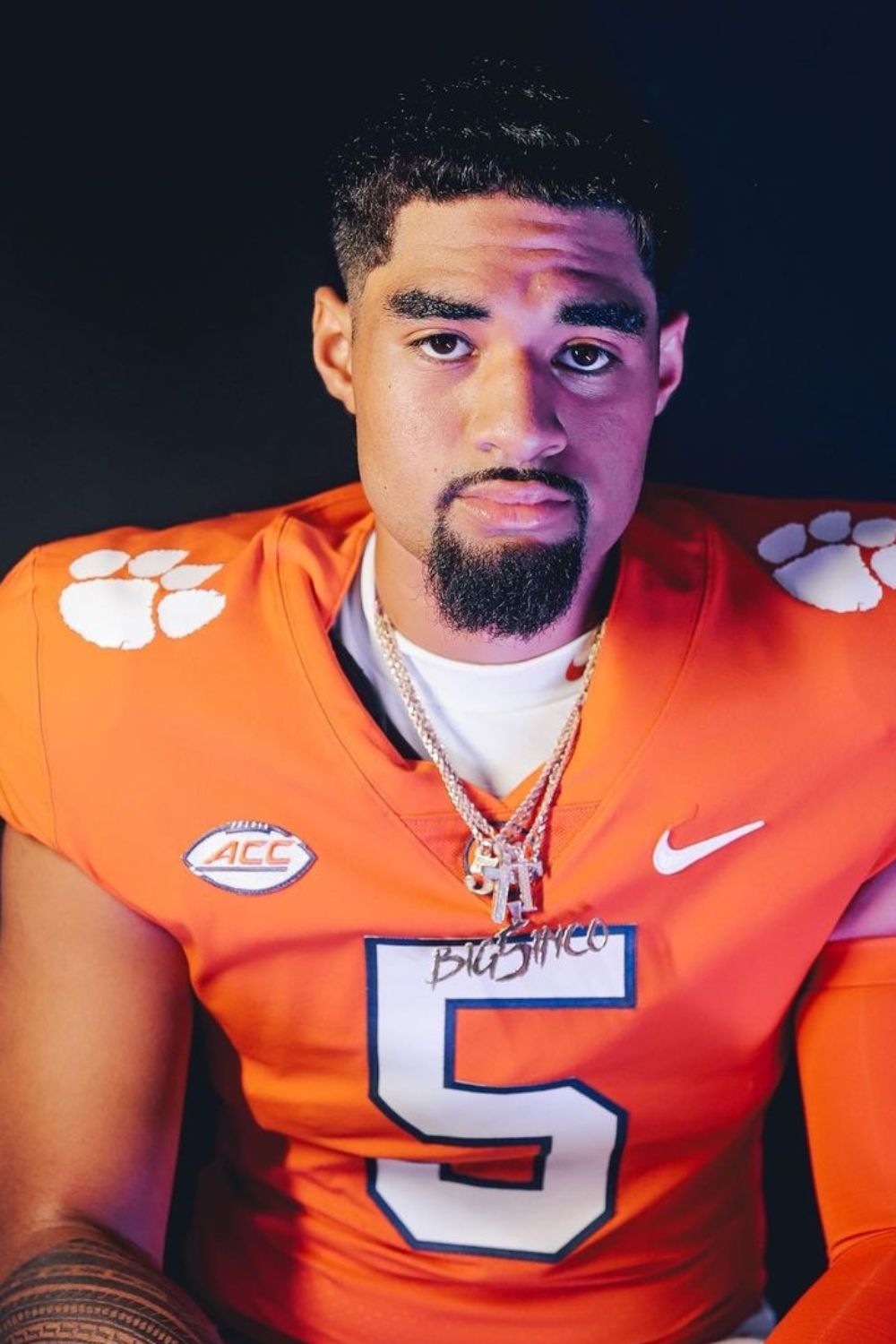 The rising quarterback star is pursuing his collegiate athletic career at Clemson Tigers after transferring from Oregon State.
Moreover, DJ shares his Clemenson University alma mater with Trevor Lawrence, a quarterback for the Jacksonville Jaguars.
Previously, DJ also played baseball during his junior year of high school in 2019.
Surprising DJ was able to excel in baseball, too, by getting drafted as a final pick in the 20th round at no. 610 overall.
The quarterback isn't the only football player drafted by an MLB team, as Shaq Thompson, a linebacker for the Carolina Panthers, was drafted by the Boston Red Sox in the 18th round in 2012.
DJ Uiagalelei Parents Dave And Tausha: Brother Matayo
DJ Uiagalelei was born on April 17, 2001, to his Christian parents, Dave and Tausha.
His mother, Tausha, avoids the limelight, but it is confirmed that she has always supported DJ.
Her father, Dave, is outgoing and mostly public about his statements and deeds regarding his family.
Dave, also known as "David Big Dave," is a Strategic Partnership & Founder director at NILSports.com.
Moreover, he holds the position of COO at Former Blackbird Management Group BMG; this individual is no stranger to success.
His expertise extends further as the co-founder of The U Brothers LLC Consulting and his previous role as the President of Winner Circle at Winner Circle Athletics.
His educational journey includes studying at Mt SAC and West Texas A&M University, solidifying their knowledge and skills.
Brother Of DJ Uiagalelei Matayo
Defensive lineman Matayo Uiagalelei the younger brother of former Clemson QB D.J. Uiagalelei, shares the love of sports with his brother.
Matayo, following the same career path as his elder brother, signed with the Oregon Ducks on the national signing day of 2022.
Despite initial interest from Ohio State and USC, Uiagalelei's decision shifted towards Oregon in the final 48 hours.
His commitment adds a top-rated defensive prospect to the Ducks' recruiting class and other notable flips in his favor.
DJ Uiagalelei 2023 MLB Draft
Playing one sport at an elite level is tough, but doing it in two is even more impressive; Oregon State quarterback DJ Uiagalelei beat the odds.
The Los Angeles Dodgers selected him with the 610th overall pick in the 2023 MLB Draft.
Uiagalelei hasn't played baseball since high school in 2020, but that didn't stop LA from picking up the 6'4″ (1.93 m) quarterback as a pitcher, as he had a fastball that reached 95 mph.
He started his football career with the Clemson Tigers in 2020 and earned the starting spot for the next two years before transferring to the Oregon State Beavers for his senior season.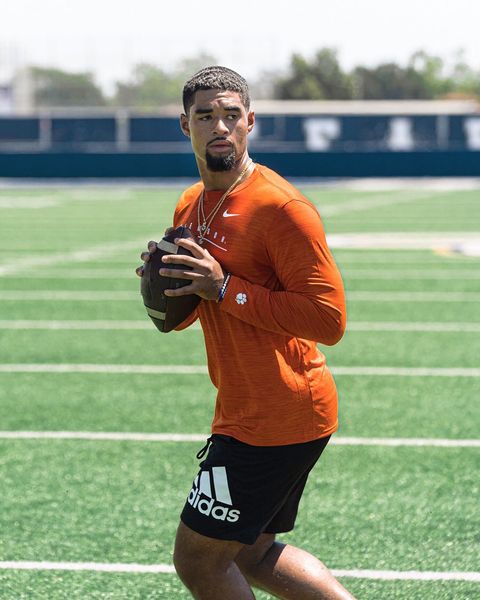 His first two years on the gridiron were relatively underwhelming for the No. 2 ranked prospect out of high school in 2020.
However, in 2022 he threw 2,521 yards and 22 touchdowns with only seven interceptions.
Even if nothing goes right in Uiagalelei's football career ever again, he still will have an opportunity to be a professional athlete in MLB.