American businessman Roger Goodell grew up with his four siblings in New York. The third child of his parents' five kids, Roger Goodell, contrary to what many people believe, does not have a sister.
Roger's dad, Charles, was a lawyer by profession. Following in his footsteps, two of Roger's brothers, Tim and Bill, also studied law. They are now active law practitioners.
Roger was initially interested in a sports career, but recurring injuries during college forced him out. Following his family's advice, he focused on his academics and graduated with a degree in Economics.
Roger Stokoe Goodell, better known as Roger Goodell, is an American businessman and currently commissioner of the National Football League.
Born and raised in New York, Roger began his career at the NFL as an administrative staff after graduating college in 1981.
In just over five years, he was appointed an assistant to the then-president of the American Football Conference.
Following that, he served in numerous football and business operation roles, including NFL's Executive Vice President and Chief Operating Officer, before eventually assuming the commissioner's post on September 1, 2006.
Roger Goodell Brothers: Does He Have A Sister?
Roger Goodell was born to his parents, Charles and Jean Goodell, on February 19, 1959, in Jamestown, New York. The couple had four other kids, all sons: Bill, Tim, Michael, and Jeff.
Although his dad, Charles, later married American women's rights advocate Patricia Goldman, they had no kids.
Returning to Roger and his siblings, the brothers grew up in New York, where they all attended Bronxville High School. The oldest, Bill, later went to study law at Washington and Lee University, where he obtained a Doctor of Law degree.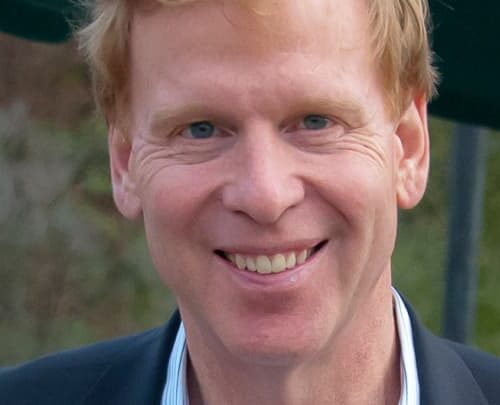 He is the director at B.C.M. Scout Fund and principal at Powderhorn Advisory Service, L.L.C., based in Georgia, Atlanta.
Roger's second brother, Tim, graduated his college from Davidson College. He later obtained a J.D. from the University of Virginia.
He is currently a general vice president and general counsel at Hess Corporation, an American global independent energy company founded in 1919. Aside from that, he also serves as the company's Corporate Secretary and Chief Compliance Officer.
Similarly, his second youngest brother, Michael, is a Pilates instructor living in Los Angeles. He is married to a famous American writer and actor, Jack Kenny.
Last but not least, Roger's youngest brother, Jeff, lives in Portland, Maine, and is the head of Upper School at Saint Mary's Hall in San Antonio, Texas.
More On Roger's Father, Charles
Roger Goodell's father, Charles Goodell, was an American politician and lawyer. He represented the people of New York in the U.S. House of Representatives from 1959 to 1968.
A resident of Jamestown, New York, Charles obtained an L.L.B. from Yale Law School in 1951 and did an M.A. in government in 1952.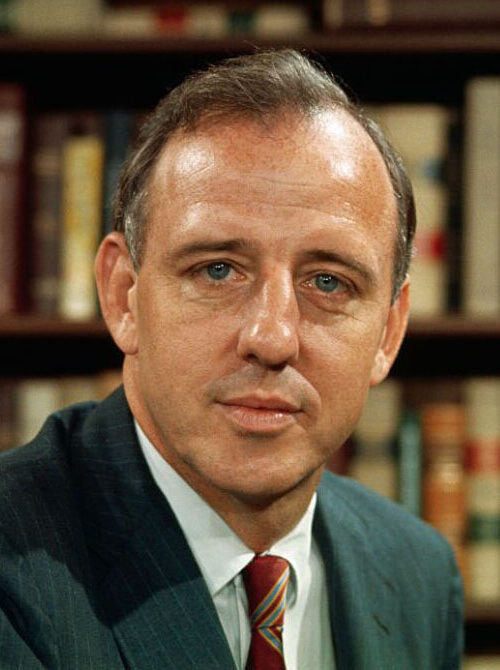 Soon after, he was admitted to the Connecticut and New York bars and practiced law for a few years before joining politics. After his first electoral victory in 1959, he was elected to the following three full terms in Congress.
Charles resigned from Congress in 1968 to become a member of the U.S. Senate, where he served until 1971.
Goodell resumed his law practice in the seventies and served as the Vice-Chairman of U.S. President Gerald Ford's committee to draft rules for granting asylum to Vietnam War victims.
Charles Goodell died aged sixty in Washington D.C. in 1987.