Draymond Green, a talented NBA player, is blessed with a beautiful and loving family. He is the proud father of two biological children, Draymond Jamal Green Jr. and Cash Green.
In addition to his biological children, Green is a stepfather to his stepdaughter, Olive Jay.
Green's loving and supportive partner in life is the accomplished actress Hazel Renee, whose presence adds an extra sparkle to their family.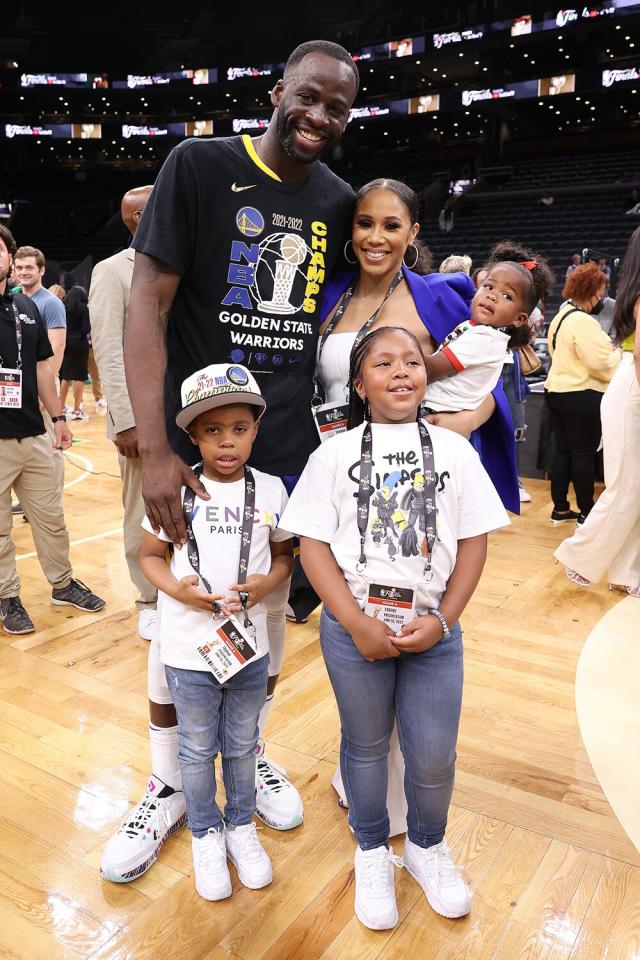 Together, they create a nurturing and harmonious environment for their children, emphasizing the values of love, respect, and growth.
As a dedicated husband and father, Green is not only a prominent figure in the basketball world but also an exemplary role model for his children.
With a strong family bond and a commitment to each other's happiness and well-being, Green and his wife, Hazel Renee, continue to build a remarkable family life filled with love, laughter, and countless cherished memories.
Draymond Green Marriage To Hazel Renee
Green and Renee's love story blossomed over the years, culminating in a joyous celebration of their union on August 14, 2022.
Surrounded by the breathtaking beauty of the Fairmont Grand Del Mar in San Diego, California, the couple exchanged vows, marking the beginning of their lifelong journey together as husband and wife.
The star-studded wedding was an unforgettable affair. Many A-list celebrities like LeBron James and Stephen Curry graced the event with their presence.
On January 1, 2023, Renee took to Instagram to share a collection of stunning wedding photos.
In her heartfelt caption, she expressed profound gratitude for the year 2022, as it brought the ultimate highlight—their marriage.
She described Green as not just a mere title but as "THEE person" she needs in every aspect of her life, be it in times of happiness or challenges.
Before their blissful wedding, Renee and Green were already blessed with the arrival of their son, Cash, in December 2020.
Blunt Bar
Interestingly enough, the extravagant wedding exceeded all expectations, with unique and personalized touches that made it truly unforgettable.
Among the celebration's highlights was a 'blunt bar,' which became the talk of social media after a video surfaced on Twitter via ClutchPoints.
The video showcased a display of hundreds of pre-rolled blunts meticulously arranged on a lavish table for guests to enjoy.
What made this 'blunt bar' even more special was the personalization put into each one.
Green and Renee went the extra mile to create an extraordinary guest experience. They customized the blunts with names that reflected their love story.
Blunts such as "Hazel Haze" and "Happily Ever After" were among the creative and whimsical names given, adding a touch of playful elegance to the occasion.
The surprises didn't stop there. As the night unfolded, guests were treated to an electrifying performance by none other than the renowned rapper, DaBaby.