The daughter of Dwayne Johnson, Simone (aka Ava Raine) has been a member of a cult family on WWE's development brand since October last year.
Ava has served as a valet for the other faction members, notably Joe Gacy and the tag-tag, The Dyad, ever since she made her debut in October as a member of Schism.
Moreover, all the members of Schism have accepted their roles as villains (or "Heels" in wrestling slang). They view being booed out of the theater as a badge of pride.
The group operates as a cult-like organization under Gacy's magnetic influence.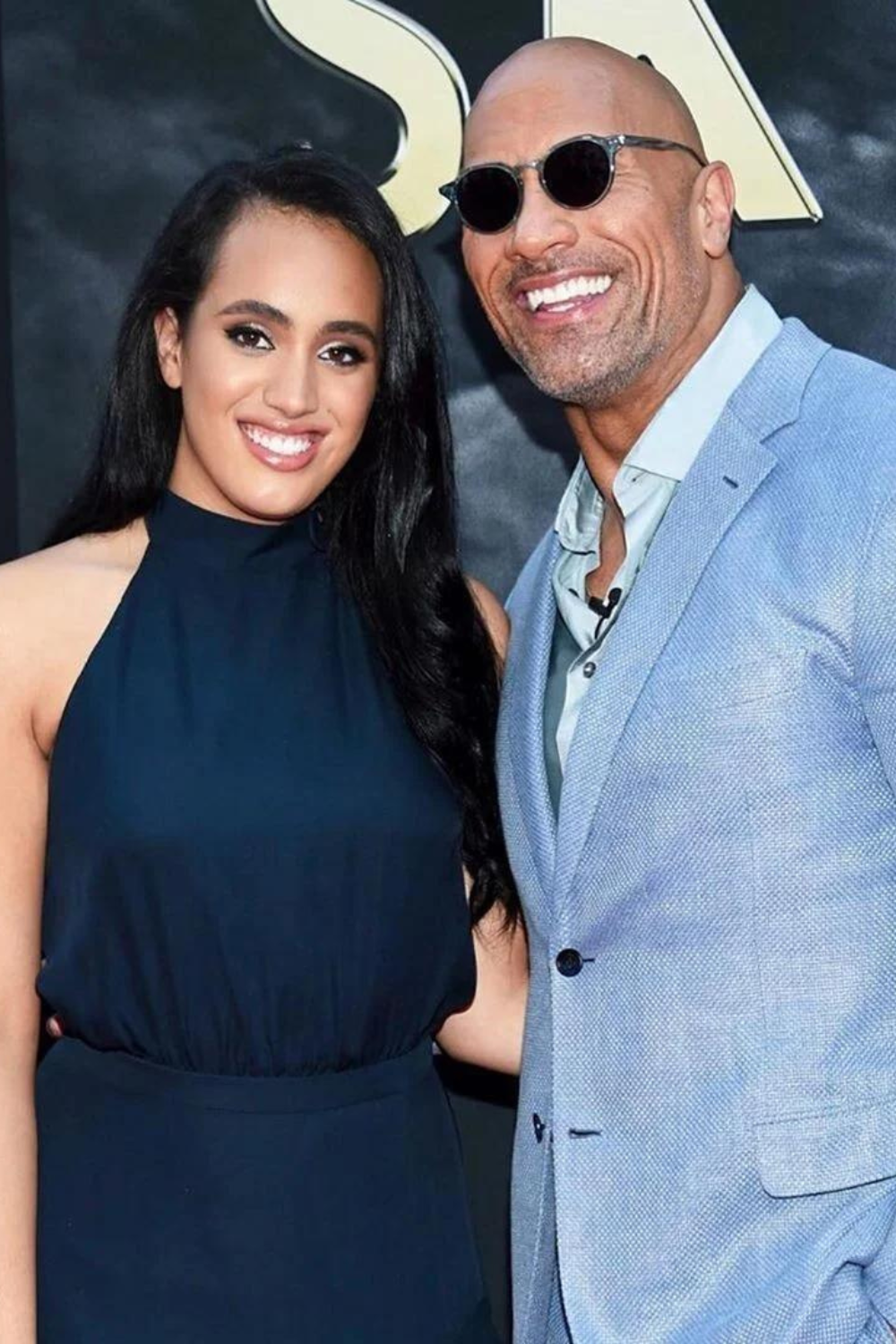 Dwayne Johnson 'The Rock' is a former professional wrestler turned American actor and film producer.
Widely recognized as one of the best professional wrestlers of all time, he played a crucial role in the growth and success of the WWE in the late 1990s and early 2000s.
Now his daughter, Simone Garcia Johnson, aka Ava Raine, has signed with WWE, performing on the NXT brand under the ring name Ava.
The first daughter of Dwayne, Ava, expressed her interest in becoming a professional wrestler in February 2020. She even signed a development contract.
However, her TV appearance was delayed due to the pandemic.
Later, on October 25, 2022, Simone made her first televised appearance, revealing herself as a member of Joe Gacy's villainous faction, Schism.
Dwayne Johnson Daughter Cult Family | Who Are The Schism?
Ava Raine, the daughter of Dwayne 'The Rock' Johnson, stunned the WWE crowd with a spectacular debut that had the audience in awe.
Despite having a famous father, Raine has taken a different path, stunning fans by adopting a cult for her debut wrestling persona.
On NXT, she was identified as a mysterious member of The Schism. The fourth-generation superstar ignored the NXT roster's wrestling pedigree, viewing Joe Gacy and The Dyad as her family instead.
A group known as "The Schism" is commanded by the tag team of Jagger Reed and Rip Fowler and the wrestler Joe Gacy.
When the family revealed that Raine was a member, they undoubtedly gained some star power.
Joseph Ruby, aka 'Joe Gacy,' the leader of Schism, debuted in wrestling in 2006.
He achieved massive success in Combat Zone Wrestling, where he was a three-time CZW World Heavyweight Champion.
On the other hand, Rip Fowler (birth name Jack Rea) debuted in 2009.
Previously, he formed a tag team called Grizzled Young Veterans with James Drake and won the Progress tag team championship.
Additionally, Jagger Reed, aka James Dowell, is a well-known wrestler in NXT. He is the former NXT UK Tag Team Champion alongside Zack Gibson.
How does Simone feel About Schism?
On the "WWE NXT" show, Raine had a sit-down interview discussing her reasons for accepting her new "family."
"Everyone thought they knew everything, but I showed them that they know nothing," Raine said in the interview.
"I've been around WWE my entire life, and nobody ever took the time to get to know me, until I met Joe, Rip, and Jagger. They were the only people who took the time to see the real me."
When questioned if The Rock would approve of her joining The Schism, Ava responded that it was "irrelevant."
The Rock has yet to comment on her daughter's 'new family.'
This emphasizes Simone Johnson's motivation to forge her own legacy rather than residing in the enormous shadow cast by her father.