Fernando Vargas' son, Emiliano Vargas, age 19, professional debut came in 2022. Since then, Emiliano has set the boxing world on fire with his impressive performances.
The youngest child of the former World Champion, Emiliano Vargas, has already become a role model for many who want to break into the boxing stage. This year alone, Emiliano fought six bouts and won all six of them.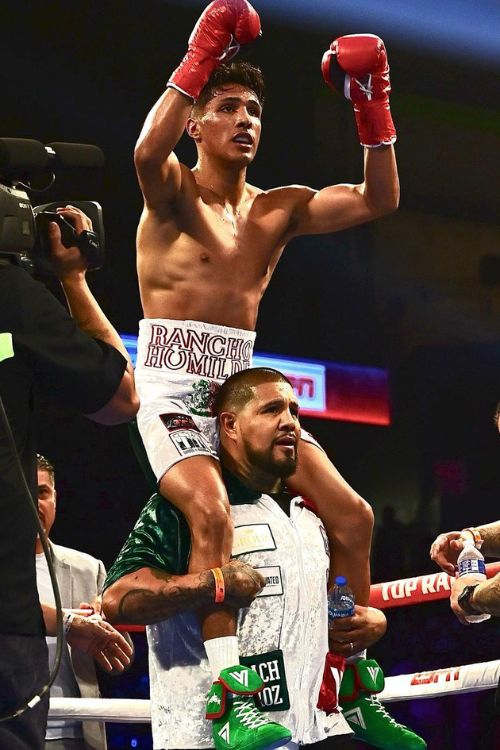 His recent fight was against Brandon Mendoza, and Emiliano didn't disappoint with his performance. He dropped Mendoza twice, once in the first round and again in the second round. The official time of his stoppage was 57 seconds in the second round.
Emiliano's dad, Fernando Vargas, had already won his first world title at age 21. So, it'll be impressive if Emiliano could beat his father's record in the future.
Fernando Vargas Son: Emiliano Vargas Age & Wikipedia
Fernando Vargas' youngest son, Emiliano Vargas, age 19, was born on April 16, 2004. Emiliano has been touted as the most talented boxer among Fernando's three sons.
Emiliano made his professional debut last year in May against Mark Salgado. He won the fight in the first round via a knockout. In October 2022, Vargas signed a promotional deal with Top Rank and was ready to debut in November.
Vargas made his top-rank debut against Julio Martinez. The event happened at Palms Casino Resort, Las Vegas, and Emiliano once again won via knockout.
Fernando had been interviewed a few days before his son's top-rank debut. During his interview, Fernando said the atmosphere around the camp was strict.
The legendary boxer emphasized the importance of discipline and how a fighter needs to learn to value his time. The two-time light middleweight champion also said it is a matter of pride that he was able to raise three champion sons.
Before making his professional debut, Emiliano attended Legacy High School and later switched to an online curriculum. This helped him to travel and compete freely.
During one of his interviews, Emiliano said he wanted to be the best and have as many belts as he could in every division. But most importantly he said he only wants to make the fans happy.
Since the beginning of 2023, Emiliano has fought against six fighters and has won all of them. Among those six fights, only one is a unanimous decision, and the rest are either TKO or KO. He has an impressive TKO percentage, which currently stands at 87.5%
On Instagram, the young boxer has gained an impressive 341k following. You can either see him preparing for his bouts or wearing stylish suits.
Emiliano Vargas Brothers: Fernando Vargas Jr And Amado Vargas
The youngest of three, Emiliano's two older brothers, Fernando Vargas Jr and Amado Vargas, also followed in their father's footsteps. Both his brothers are also undefeated just like him.
Born on November 8, 1996, Fernando Vargas Jr recently celebrated his 27th birthday. Unlike Emiliano, Vargas Jr went pro late in his boxing career.
His first professional fight was against Pablo Rosas in December 2020, and since then, he has won every bout, taking his record to 13-0. His recent match was against Wilfrido Buelvas on November 11.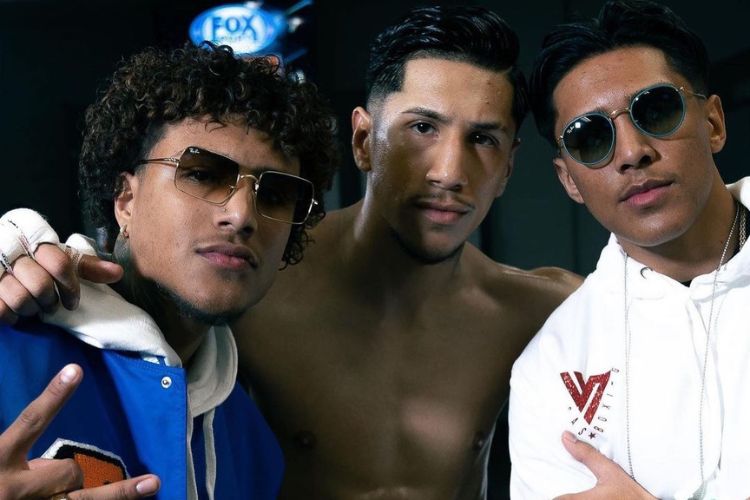 Fernando dropped Buelvas in round one and finished him with another knockdown in round two. In his post-match interview, the fighter said his goal was to stay patient and wait for Buelvas to hit the big shot.
Amado Vargas, the middle child of the Vargas family, was born on July 20, 2000. Standing at 5'8, Amado made his pro-debut in 2021 against Hector Montijlo Molina.
Amado also has an impressive record of 9-0, with his last match coming against Roberto Almazan Monreal in August. During one of his interviews, Fernando Vargas said, "The reason why they are [talented] is because they came from the royal nutsack."