Erica Enders grew up with a sister Courtney Enders, who is a former drag racer. The Enders siblings have achieved great milestones in the field of racing.
Due to their illustrious career, their life was turned into a successful Disney movie, which inspired a generation of new drivers.
Erica Lee Enders, born on October 8, 1983, in Houston, Texas, is a notable American drag racer.
Her achievements include securing five championships within the Pro Stock category of the NHRA Camping World Drag Racing Series.
Beginning her racing journey in 1992 when she was merely 8 years old, Enders gradually demonstrated her skills on track.
By the year 2000, at the age of 16, she reached a significant milestone by advancing to her inaugural national event final.
On July 2, 2012, a notable moment arrived when Enders secured a historic victory in NHRA Pro Stock, thus becoming the first woman to achieve this feat.
Continuing her trailblazing journey, she added another groundbreaking achievement to her resume in 2014.
That year, she saw her becoming the first woman to clinch the NHRA Pro Stock World Championship, amassing an impressive six victories throughout the year.
Erica Enders Sister: Who Is Courtney Enders?
Courtney Lee Enders is a former NHRA drag racer, born on November 14, 1986, to her parents, Gregg and Janet Lee Enders.
In 2005, she completed her education at Texas A&M University and has also pursued studies at the National Academy of Sports Medicine, acquiring certifications as both a personal trainer and a nutritionist.
According to her Linkedin, she has many professional experiences and career achievements.
Initially, in 2008, she commenced her professional path at Monster Energy Drink as an executive administrative assistant.
Following this, she dedicated one year to her role as an executive administrative assistant.
Courtney transitioned to Hennessey Performance, where she undertook responsibilities as a client relationship manager for a duration spanning more than two years, extending from 2009 to 2012.
From 2012 to 2014, she contributed her expertise as a volleyball coach at Breakaway Sports Complex for a period of one year and eight months.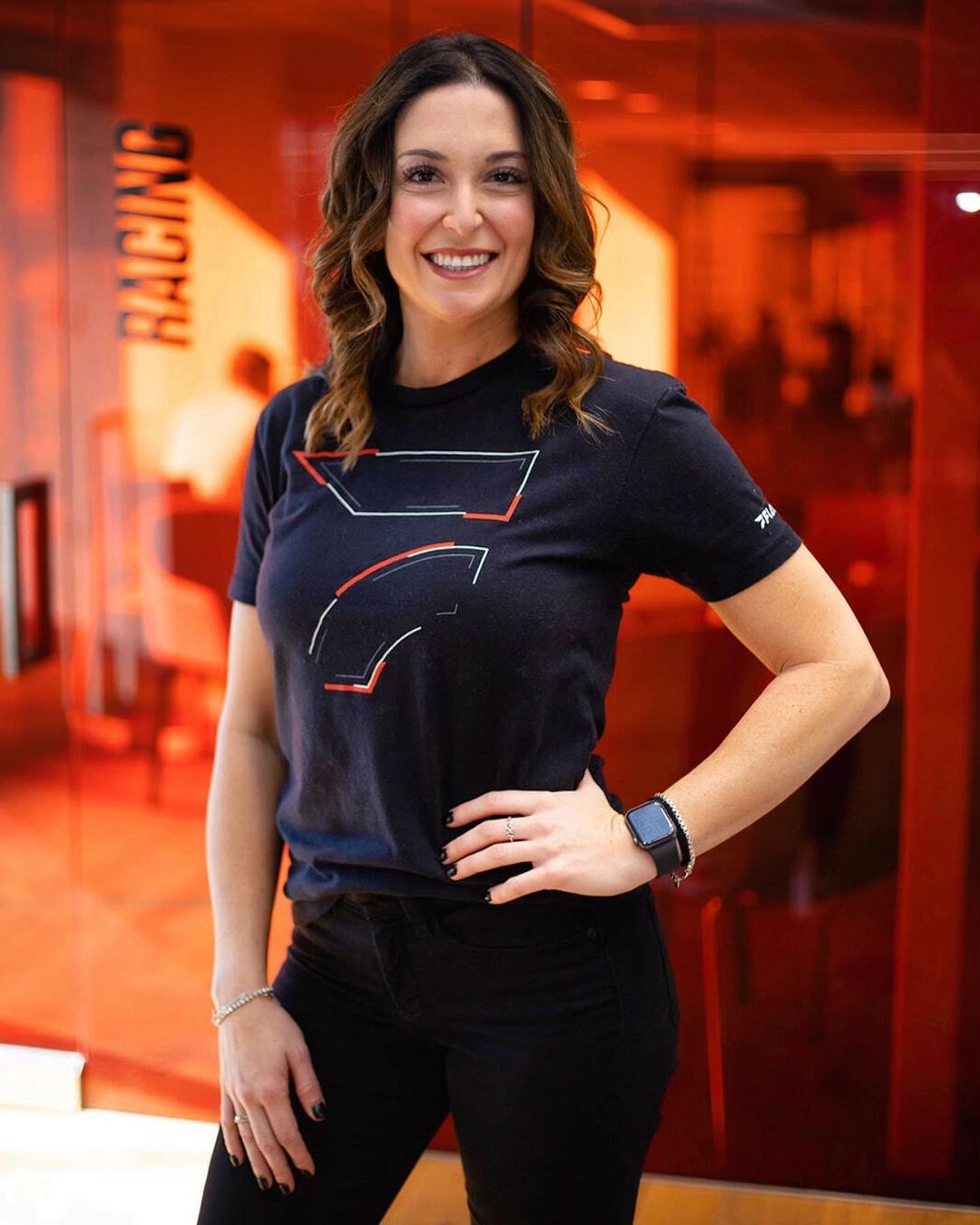 Concluding her tenure as a coach, she transitioned to roles of public relations and team management.
Notably, she served as a public relations and team manager at Elite Motorsports, a position she held from May 2014 to June 2022.
Moreover, her proficiency extended to a similar role at Alex Laughlin Motorsports, where she was engaged from January 2018 to November 2021.
Currently, Courtney manages Erica's brand and also takes on the role of leading Drag Racing Content and serving as on-air talent at FloRacing.
Her involvement extends to team management, public relations, and content generation for Elite Motorsports and various other entities associated with drag racing.
The Siblings Career Inspired Disney Movie "Right On Track"
Two decades ago, on March 21, 2003, The Disney Channel unveiled an original movie named "Right On Track."
This film was inspired by the lives of Erica and Courtney Enders, and they even cameoed in the movie.
In the earlier stages of their careers, the Enders siblings garnered the attention of a journalist from People Magazine, who penned an article showcasing their captivating partnership.
This write-up captured the interest of the Disney Channel, which was then focusing on producing unique content centered around real stories in the sports domain.
"Right On Track" emerged as an immediate hit, not only resonating with enthusiasts of drag racing but also captivating a broader audience.
Erica and Courtney's contributions extended beyond their real-life story; they took part in the movie itself.
Their appearances went beyond cameos, as they actively undertook much of the stunt driving necessary for the creation of the full-length feature film.
The blockbuster movie has inspired many kids around the world to pursue racing as their career.