The American cheerleader and YouTuber Gabi Butler has been in a romantic relationship with her boyfriend, Ricky Nunn, for over a year. The couple started dating in June 2022.
Butler's lover is an Iowa Western Community College alumni and a cheerleader at the University of Kentucky. Ricky is a former UCA National Champion.
However, the television sensation previously dated a famous cheerleader named Kollin Mark Cockrell. The reason for their breakup is still unknown.
Gabriella "Gabi" Butler, born on January 16, 1998, is a renowned American cheerleader and Television personality.
Recently, Butler signed a contract with WWE to train as a professional wrestler at the WWE Performance Centre.
However, she received national recognition after appearing in 'Cheer,' an American sports television docuseries on Netflix.
Gabi has been involved in cheerleading from the early age of eight. Moreover, she also has a YouTube channel where she entertains viewers with a 'behind the scenes' look into her cheer life.
Gabi Butler Boyfriend: Ricky Nunn
Gabi Butler is currently dating her boyfriend, Ricky Nunn. Like his girlfriend, Ricky is also a cheerleader at the University of Kentucky.
Previously, Ricky studied Nursing at the Iowa Western Community College, where he remained a member of the cheerleading program.
Nunn is a superb athlete in his own right. He received an invitation from the USA Cheer to join the US National Team in 2021.
The same year, he won the 2021 World Championship. He was previously the 2019 UCA National Champion as a student of Iowa Western.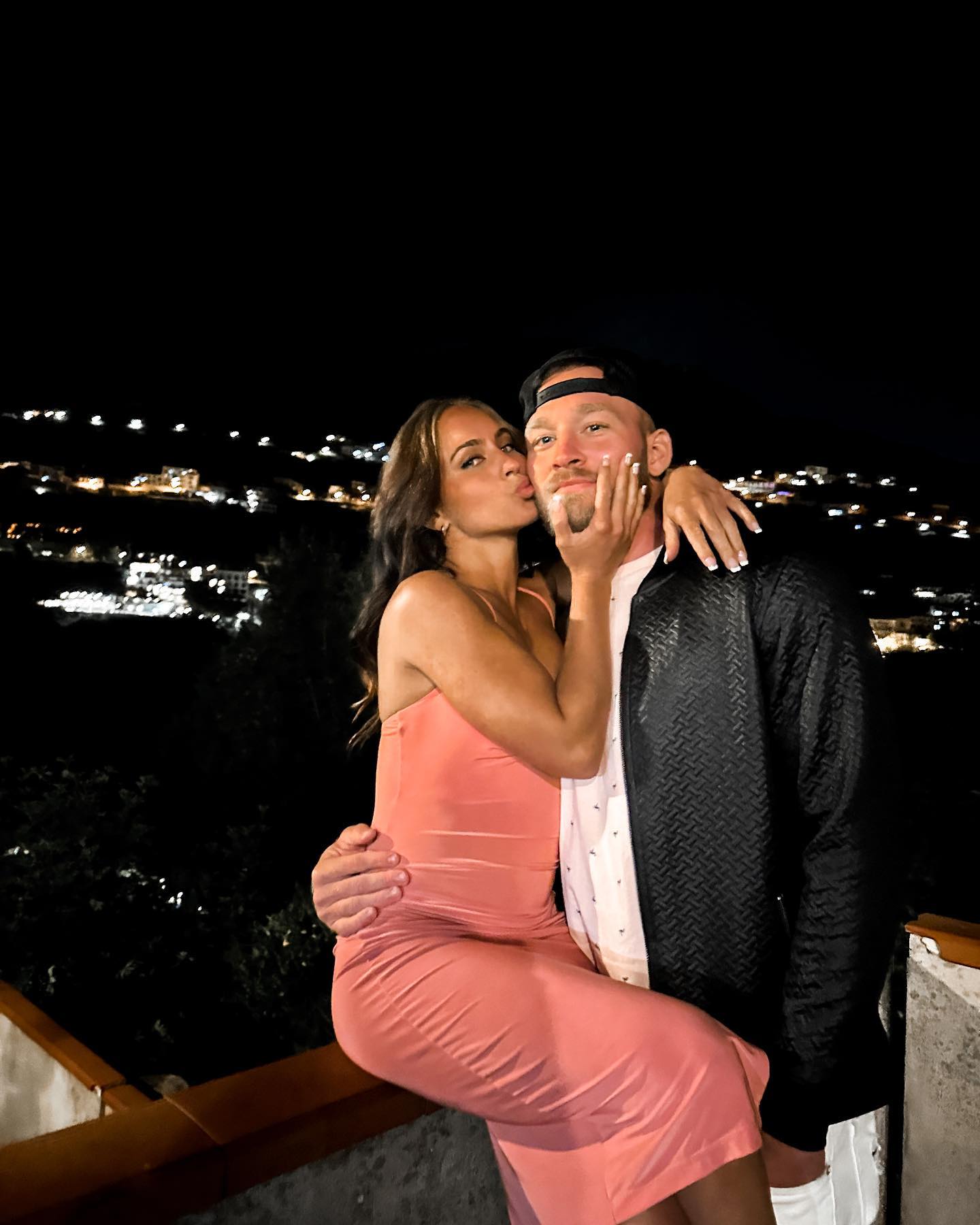 Moreover, the duo is often seen doing the cheerleading exercise together. Ricky frequently posts videos of them practicing on his Instagram.
Additionally, the couple is very open about their romantic relationship.
The cheerleader often writes long posts on special occasions about how much she loves her boyfriend.
"Words cannot express how much love I have in my heart for you, my love." Butler took on Instagram to wish her beloved boyfriend Ricky his 26th birthday.
"Happy birthday to someone who not only brightens my day but touches so many others around them and brings so much love and happiness." She added.
Relationship Timeline
The Netflix sensation and upcoming WWE star Gabi Butler and her partner Ricky Nunn have been together for over a year.
The couple started dating on June 14, 2022. Gabi recently posted a picture of them together on her Instagram on their 1st anniversary.
"1 year with you and I am still falling for you more and more each and every day that passes." She wrote.

"Ricky Allen Nunn, I never thought you and I would be together, but they say the best things happen when you least expect them and you truly are the biggest blessing to me."
Moreover, Gabi's mother, Debbi, also appreciates her daughter's healthy relationship with Nunn.
Debbi expresses her love through Instagram comments, highlighting the couple's positive impact and Ricky's relationship with the entire family.
Gabi Butler Past relationship
Previously, Gabi was in a long-term relationship with a famous cheerleader Kollin Mark Cockrell.
Butler's ex represented the Unites States 5 times in the ICU from 2018 to 2022. Moreover, he won several gold medals in Olympic Weightlifting and Cheerleading competitions.
However, the exact dating timeline of the ex-couple is not available. Gabi's last post with her ex dates back to September 2021. The issue of their breakup has not been revealed as of now.