Gary Hall Jr.'s wife, a 5-time Olympic gold medalist, is an ongoing query every swimming fan wants to know about.
The former competition swimmer is in a relationship with actress Lara Pezza. So, is he already married to his girlfriend Pezza? Well, no, but they could get hitched in the coming days.
Hall Jr. may not have a wife at present, but he did have one in the past. With his then-wife Elizabeth Peterson, the Olympian became the father of two children: daughter Gigi and son Charles.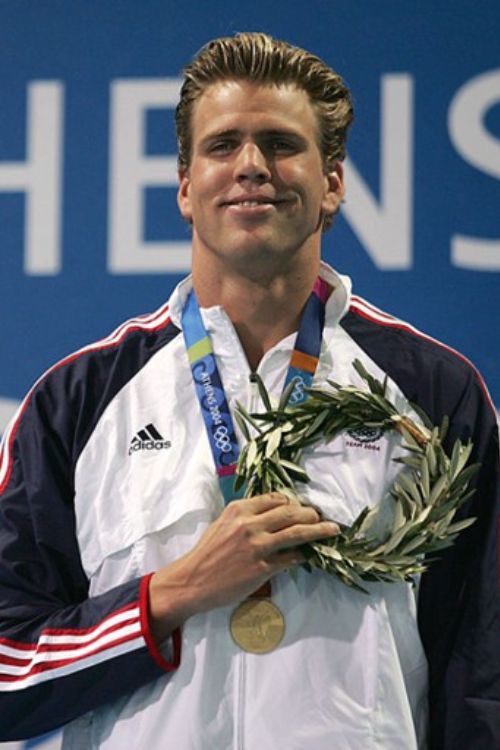 Gary Wayne Hall Jr. competed in swimming from the late 90s to the early 2000s, appearing in three Olympics (1996, 2000, and 2004).
He has 10 Olympic medals (five gold, three silver and two bronze).
Despite being diagnosed with Type 1 diabetes in 1999, it didn't diminish his aspiration to become a role model for others, and he became a gold medalist in the 2000 and 2004 Olympics.
The Cincinnati native is the son of Gary Hall Sr., a former competitive swimmer and three-time Olympic medalist. They are the first father-son duo to have made three Olympic teams each.
Hall Jr. became the U.S. Olympic Hall of Fame inductee in 2012.
Gary Hall Jr. Wife: Is He Married To Girlfriend Lara Pezza?
No, the retired competitive swimmer is not married to his girlfriend, Lara Pezza. Neither the two have been engaged or hinted at any plans for marriage.
Surfing through their Instagram, the duo seemingly are head over heels on their Instagram.
There are no exact details about when and how their relationship began, but allegedly, they have been together since the early 2020s. It came after Gary separated from his then-wife, Elizabeth.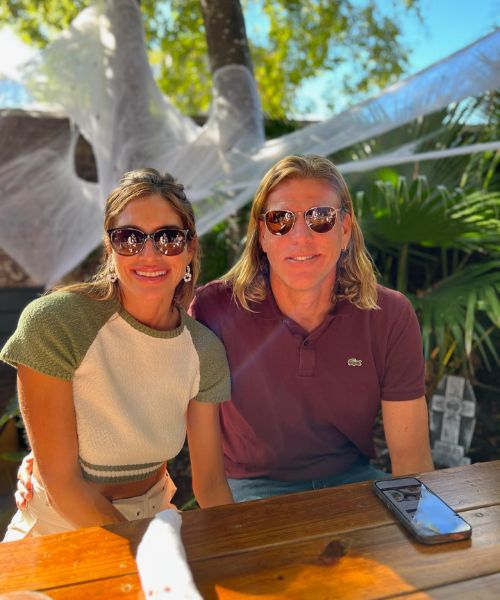 Pezza first liked Gary Hall Jr.'s Instagram picture in July 2021. Then, on May 31, 2022, she shared the first picture with him as they traveled to the desert.
It then followed a series of Instagram posts featuring the former swimmer. On September 26, 2023, she wished him 49th birthday with a long adorable caption.
In his part, Hall Jr. first shared a picture of Lara on April 29, 2023.
They attended The Buoniconti Fund to Cure Paralysis' 38th Annual Great Sports Legends Dinner in October 2023.
The former swimmer's girlfriend, Pezza, is an actress and a former model. She was born in Rhode Island and calls North Carolina, NYC, and Los Angeles her home.
According to IMBD, she worked in the T.V. series The 3xtremes (2011) and the movies Raincheck Romance (2012) and Birdies (2022).
Gary Jr.'s Relationship With Ex-Wife And Kids
Gary Hall Jr, the 10-time Olympic medalist, was in a marital relationship with his then-wife, Elizabeth Peterson.
Nothing much about Elizabeth is out, except she owns a Scottsdale art gallery.
As reported, the two were longtime boyfriend and girlfriend who got engaged on September 23, 1999. Following two years of engagement, they married in 2001.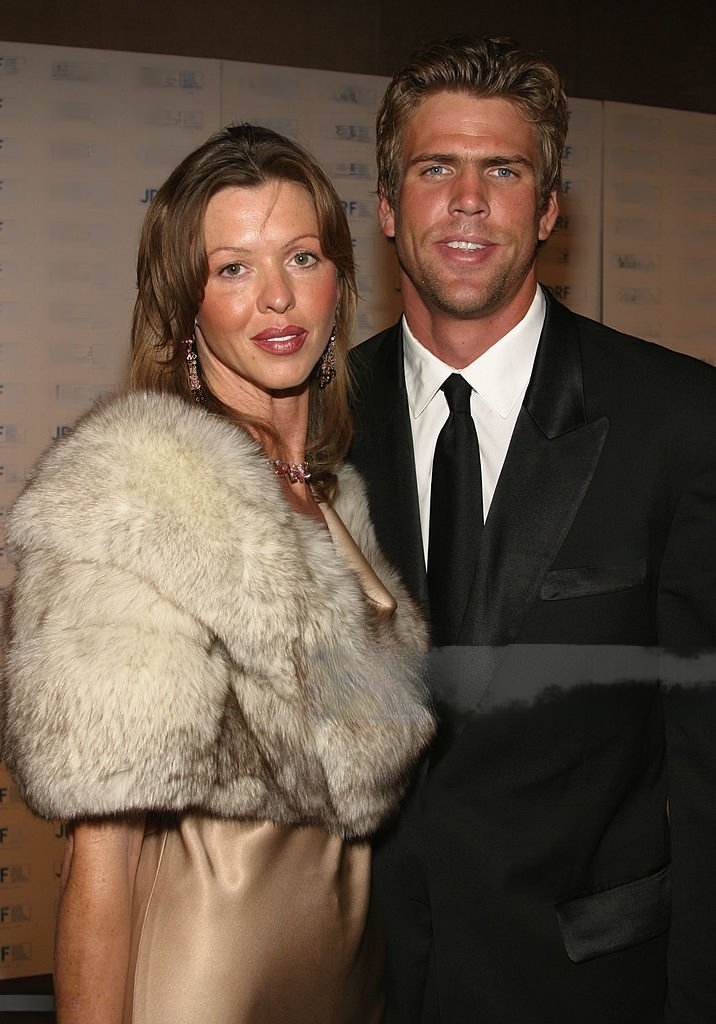 However, somewhere around the late 2010s, their relationship began to deteriorate. Hence, they separated, but the details of their divorce or its reason are unknown.
The former pair last made their red-carpet appearance at the 33rd Annual Great Sports Legends Dinner in New York City on September 24, 2018.
Over the years, they had appeared in:
Annual Promise Ball (in November 2004)
Great Sports Legends Dinner (in September 2005)
The U.S. Olympic Hall of Fame Induction Ceremony (in 2012), and
3rd Annual Voice Awards (in 2014)
Parents Of Two Kids
While together, Gary Hall Jr. and his ex-wife, Elizabeth, welcomed two children: a daughter, Gigi, and a son, Charles.
Their eldest kid, Gigi Elizabeth Hall, was born on January 5, 2006. Nearly two years later, they welcomed their son, Charles Jameson Hall, on December 10, 2007.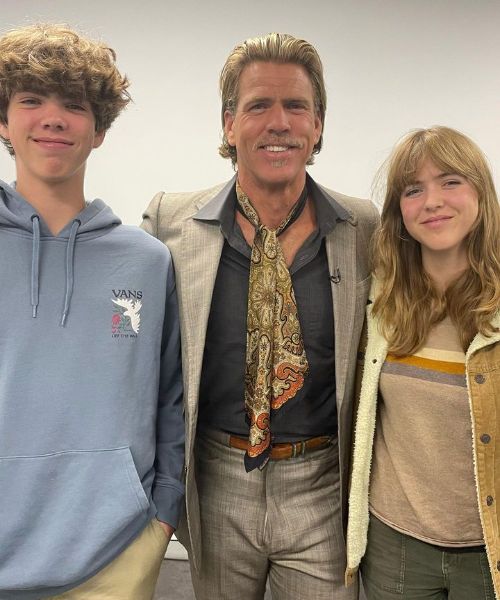 Their children are on good terms with their father despite Gary and Elizabeth's separation, while their mother remains low-key.
The Olympic medalist often shares pictures with his son and daughter on Instagram.
Both the kids are attendants of Santa Ynez Valley Union High School in California.
While Gigi is in her senior year (the class of 2024) and plays for the varsity girls' water polo team, Hall's son Charles entered his first year in 2022.