George Pickens' brother, Chris Humes, is a former NFL and CFL player. Humes has been a massive inspiration to his little brother's NFL career.
Chris and George do not share the same last name, but their bond couldn't be more stronger. George grew up watching his big brother play on the field and make a name for himself with the Arkansas team and later in the CFL.
Humes helped his brother in every step, and though he no longer plays football, Chris still inspires his brother every day to be a better player. The Steelers' wide receiver has recently talked about his older brother's impact on his career.
With his teammate, TJ Watt, Pickens, and Steelers recorded their first win of the season against the Cleveland Browns. After a massive loss against the San Francisco 49ers in the opening week, the Steelers gathered themselves in the second week.
George Pickens Brother: Who Is Chris Humes?
George Picken and his brother, Chris Humes, might not share the same biological parents, but the two have a strong sibling bond.
Pickens had previously talked about his brother during an interview with the Steelers website. In his one-on-one segment, George Pickens credited his brother for helping him level up as a player.
Chris Humes is seven years older than his brother and previously played one season in the NFL. Humes is an Arkansas State University graduate where he played four years of collegiate football.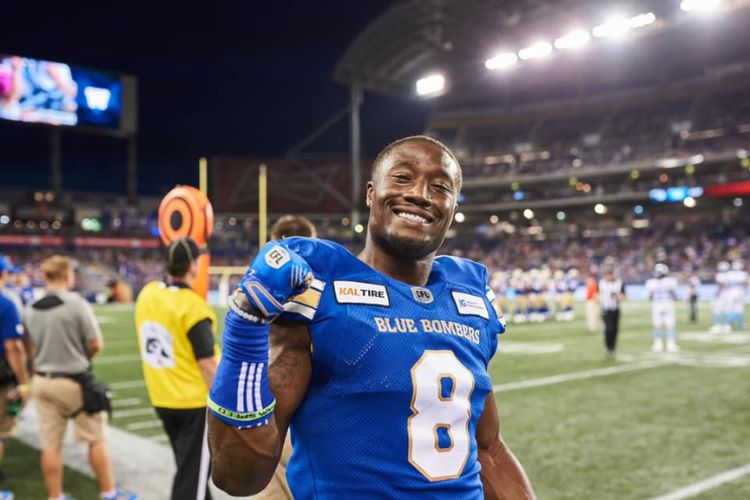 He then played one season with the Las Vegas Raiders before joining CFL's team, Winnipeg Blue Bombers. After one season with Winnipeg, Chris joined the Toronto Argonauts Football Club, but his time there ended within six months in December 2020.
Chris has since moved on from the football field. In May 2021, Chris joined PNC Bank as a Universal Banker and now works for Regions Bank as a Financial Relationship Consultant.
Chris is available on Instagram with the username @team_humes but doesn't post much. He shared a series of pictures on August 1 as he celebrated turning 29.
Previously, Humes had shared an appreciation post for his brother for making it so far in his career. One of Chris' friends in the comment section recalled how George would keep the ball in his hand during their practices.
George talked about this during his interview with the Steeler's website. The receiver said when his brother played high school ball, he would be on the sidelines watching him and his teammates play.
It must be surreal for Chris to watch his little brother grow into one of the best receivers in the NFL. Pickens certainly put his brother's wisdom into action.
Is George Pickens Related To Carl Pickens?
NFL fans are confused about whether George Pickens is related to former NFL player Carl Pickens.
And if so, why hasn't the Steelers' wide receiver talked about his father's impact on his career? On Reddit, in the Steelers' subreddit, one fan did a deep dive on whether the two are related.
The fan pointed out that CBS News has stated Carl as George's father, and so has Fox Sports, but 247 Sports didn't focus on George and Carl's connection.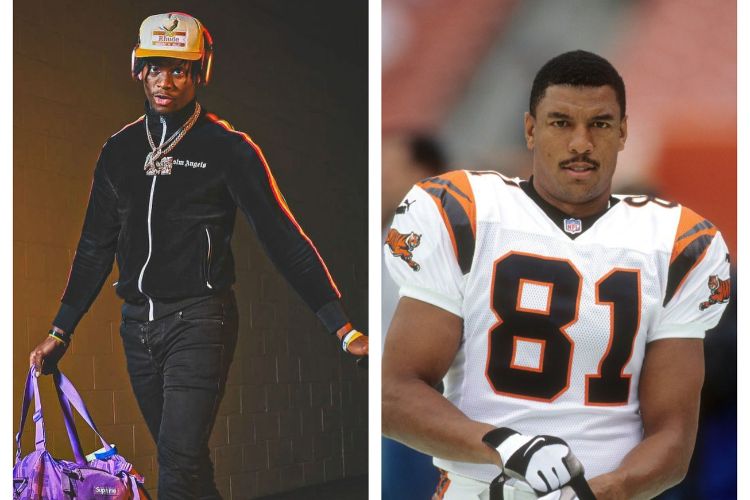 It focused on George's connection with his brother, Chris Humes. But one of the main reasons George might not have a good relationship with his dad is because he allegedly attacked George's mom.
One of the comments on that Reddit post also pointed it out. Carl Pickens played nine seasons in the NFL, with eight seasons spent with the Cincinnati Bengals.
In his last season, Pickens joined the Tennessee Titans and signed for the Cowboys as a free agent in 2001, but didn't appear in a single game.
Pickens ended his NFL career having played 129 games, completing 7,129 yards, and scoring 63 touchdowns. He made it to the second-team All-Pro and featured in the Pro Bowl team twice, in 1995 and 1996.