Giovanni Reyna has mixed ethnicity, with his father coming from an Argentine-Portuguese origin and his mother from an Irish-American background. The Borussia Dortmund youngster represents the team US at the international level.
With his parents being former soccer players, it didn't come as a shock when Gio decided to follow in their footsteps. But it looks like his parents are too involved in his career, especially his international career.
Earlier this year, it was reported that the US team coach Gregg Berhalter had told Gio he would have a limited role at the 2022 World Cup. That didn't sit well with the youngster, and he complained to his parents.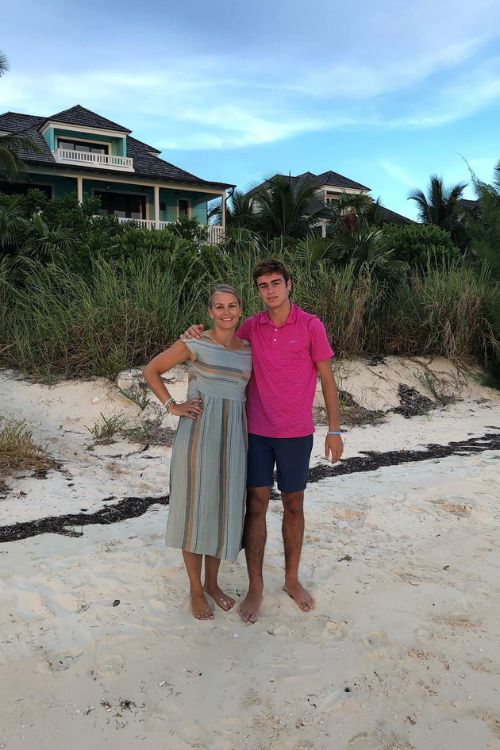 Claudio and Danielle took drastic measures. Danielle called the technical director of the US Soccer team to tell him about a 31-year-old physical altercation between Berhalter and his wife.
His wife, Rosalind Santana, was a college roommate with Danielle. It was reported that Danielle believed her phone call would lead to Berhalter being fired.
However, the investigation findings reported it was an isolated incident, and Berhalter kept his job. In his recent press conference, Berhalter said he talked to Gio last month on a Zoom call, and the two are looking to mend their relationship.
Giovanni Reyna Ethnicity & Religion
Giovanni Reyna comes from a family with a rich ethnicity. The soccer player comes from Argentine-Portuguese ethnicity from his dad's side and Irish-American descent from his mom.
His father, Claudio Reyna's family, settled in New Jersey in the 1960s after arriving from Argentina. His mother, Danielle Egan's family, were settled in Long Island.
The two former soccer players met while staying in Laguna Beach, California before the US hosted the World Cup in 1994. The two tied the knot three years later and became parents to four kids.
Because of his dad's soccer career, Giovanni lived in various countries and places at a young age. He was born while his father played for Sunderland in England.
In an interview, Claudio said Giovanni had developed a Manc accent, which faded as the family returned to the US in 2007. With his family, Gio lived in Bedford, New York, and he joined his hometown club, New York City FC.
He moved to Germany in 2019, joining Borussia Dortmund's academy, and since then has called Germany his home. The US international hasn't talked much about his religion.
It's common among the new generations of athletes not to focus too much on their faith. But it is believed that the youngster is a Christian.
Giovanni Reyna Parents And Nationality
Claudio and Danielle are American citizens, so it makes sense for Giovanni to play for the US in international tournaments.
Giovanni played for the US for the first time in 2016 on the U-15 side, and from there, it has been a constant progression. A year later, he started for the U-16, followed by the U-17, and in 2020, he made his debut for the senior team.
His mom and dad have represented the US at the international level. Claudio Reyna made 112 appearances for the US team and represented the country in three World Cup tournaments, 1998, 2002, and 2006.
Danielle made six appearances for the US side in 1993 and scored a goal against Australia during one of their games in Hamilton, Ontario. After her marriage to Claudio and their move to Germany, Danielle put a halt to her career.
The two raised four kids, with their older son, Jack, born in 1999. Jack passed away in 2012 after a short battle with cancer. Gio was born in 2002 and has two younger siblings.