Gracia Bonesho is the wife of ice hockey defenceman Brady Skjei who plays for the Caroline Hurricanes of the National Hockey League (NHL).
Gracia has been a devoted and supportive girlfriend to Brady Skjei throughout his professional hockey career.
Brady started his career when he was in high school in Minnesota and played for Lakeville North Panthers for two years.
He was eventually selected by New York Rangers in the first round of the 2012 NHL Entry Draft and signed an agreement on April 1, 2015.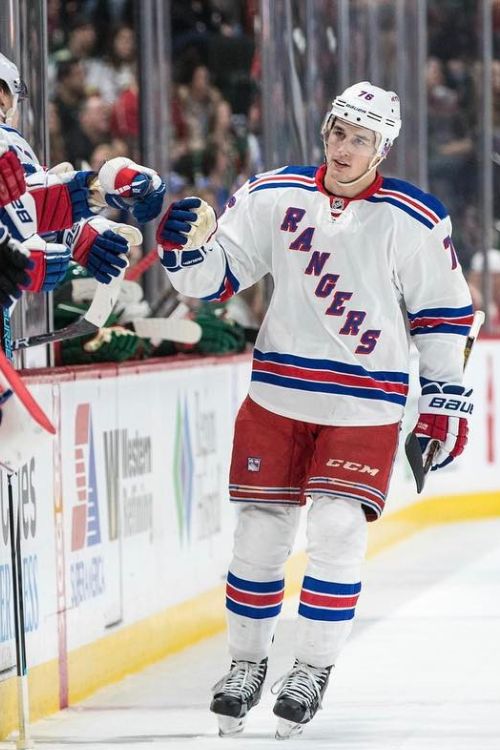 The athlete has achieved several significant milestones during his hockey career.
He scored his first professional goal and point during a playoff game of the Calder Cup against the Providence Bruins on April 26, 2015.
In addition, Skjei scored his first NHL goal against the New Jersey Devils On December 11, 2016. He also scored his first career playoff goal against the Montreal Canadiens on April 16, 2017.
on April 29, 2017, Skjei had his first multiple-goal game, scoring two goals against the Ottawa Senators on April 29, 2017.
As a result, the player became NHL's 2017 All-Rookie team on June 21, 2017.
Brady Skjei Wife: Gracia Bonesho
Brady and Gracia reportedly started in 2013, after publicly revealing their relationship on social media, they became even more compatible and eventually got married.
After dating for more than eight years, the couple finally got married in August 2021. Gracia wore a beautiful gown, and Brady looked dashing in his blue suit.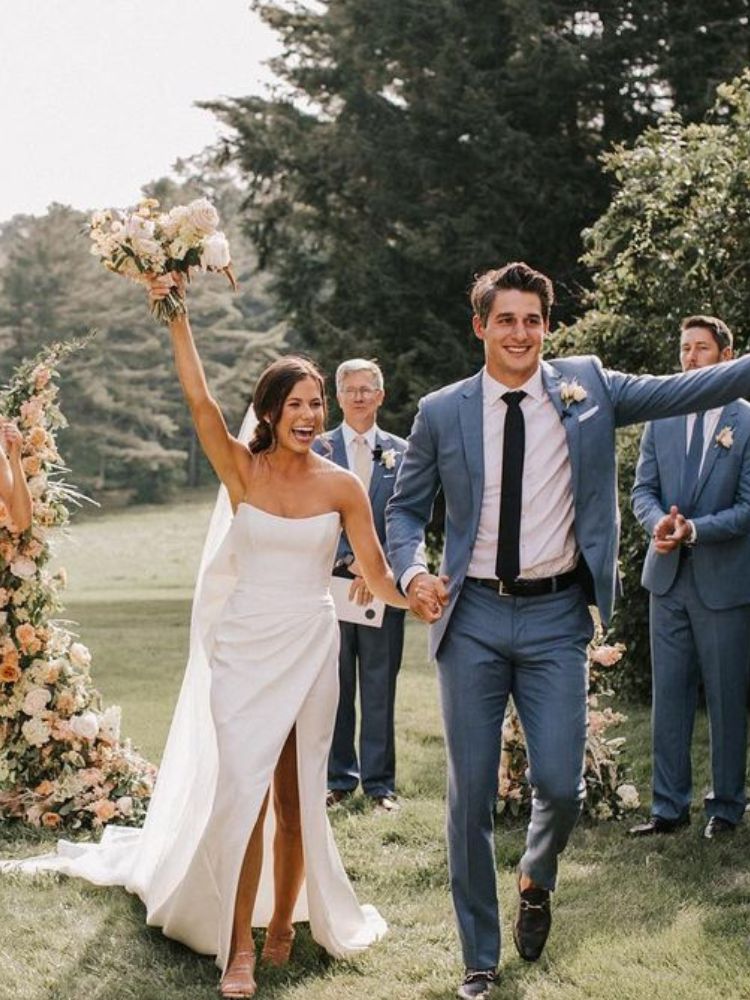 Gracia Bonesho was born in 1994 to her parents, Steve and Carole Bonesho. She also has a younger sister named Annalise.
Her father works as a developer in Minnesota, while her mother's profession is unknown.
Gracia graduated from Lakeville North High School in 2012 and later did her bachelor's degree in nursing from the University of Wisconsin-Madison.
Nowadays, she is working as a registered nurse in North Carolina.
Apart from her nursing, Gracia had also been interested in sports and athletics and was a girl's soccer squad member when she was in high school.
Brady Skjei Parents
The player was born on March 26, 1994, in Lakeville, Minnesota, U.S. Scott and Michele Skjei.
Brady's father Scott was one time a football player at Augsburg College. Nowadays, both of his parents work as real estate agents.
American professional ice hockey shared he has got the best parents world. One time he even shared a video to the NHL dedicated to his mother on the occasion of "Mother's Day."
"She's been at his side for his whole career, and to this day, she texts and calls him after games, not to critique, but to encourage like she always has."
Brady is not the only child; he grew up with his older brother Ramsey, who also attended the same university as Brady.
The player frequently posts pictures on Instagram showcasing his strong relationship with his brother.
Brady Skjei International Career
Skjei has represented the United States in international hockey competitions, and he made his international debut at the 2011 World U-17 Hockey Challenge.
The following year, he won a gold medal with the American Under-18 team at the 2012 IIHF World U18 Championships.
Although he participated in the evaluation camp for the 2013 World Junior Championship, he did not make the final roster.
However, he was eventually selected to play for the American team at the 2014 World Junior Tournament.