Guillermo Ochoa is a Mexican soccer player who plays as a goalkeeper for U.S. Salernitana. The International Federation of Football History and Statistics awarded the title of World's Best Goalkeeper to Ochoa in 2014.
Ochoa's confidence, leadership, quickness, sharp predictability, and a great sense of good keeping skills have earned him a great name in his soccer career.
Ochoa is the goalkeeper of Mexico's national team and has played for his country on various occasions.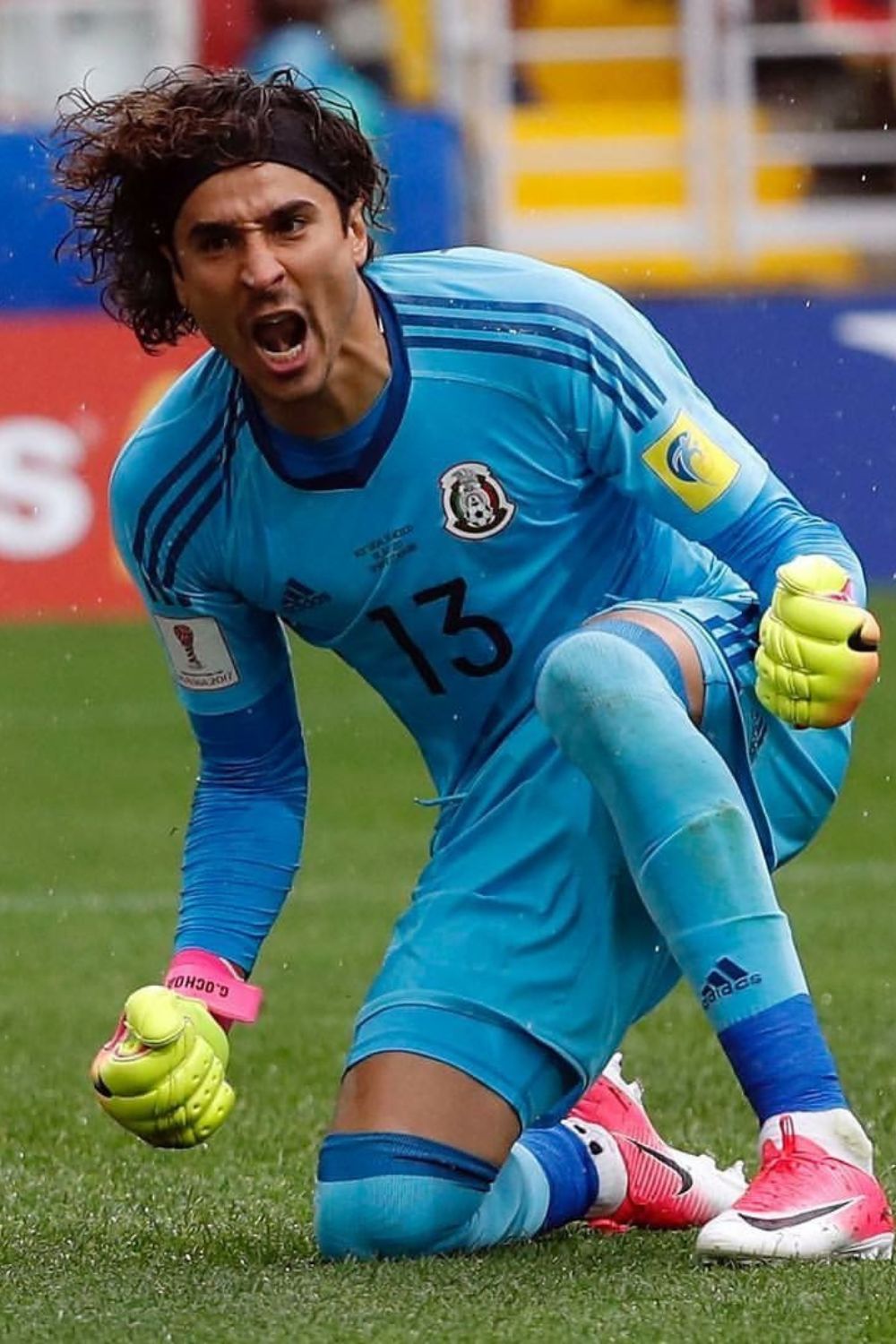 Ochoa broke the previous record of 110 clean sheets held by Adrian Chavez on 24 August 2022, and became the goalkeeper with the most clean sheets in Club America's 105-year history.
On January 2, 2023, the Mexican goalkeeper signed with U.S. Salernitana as a free transfer.
Guillermo debuted for the national team on December 14, 2005. Since his debut, Ochoa has been gaining momentum in his international career.
Let us look at some of the quick facts about Guillermo Ochoa before we go into further details about his life and career.
Guillermo Ochoa | Quick Facts
Full Name
Francisco Guillermo Ochoa Magaña
Birth Date
13 July 1985
Birth Place
Guadalajara, Jalisco, Mexico
Known as
Guillermo Ochoa, Memo
Religion
Christian
Nationality
Mexican
Ethnicity
Hispanic
Education
Johan Cruyff Institute
Horoscope
Cancer
Father's Name

Guillermo

Ochoa Sánchez

Mother's Name

Natalia Magaña Orozco

Siblings
Ana Laura Ochoa Magaña
Age
37 Years Old
Height
6'/1.83 m/183 cm
Weight
78 kg/172 lb.
Body Measurements
Unknown
Hair Color
Black
Eye Color
Dark Brown
Profession
Soccer Player
Active Years
2004-present
Marital Status
Married
Spouse
Karla Moro
Children
Lucianna Ochoa Mora, Guillermo Ochoa
Net Worth
$5 Million
Social Media
Facebook, Instagram, Twitter
Last Update
June, 2023
Early Life, Age, And Height
Guillermo Ochoa was born Francisco Guillermo Ochoa Magana on 13th July 1985 to his mother, Natalia Magaña Orozco, and father, Guillermo Ochoa Sánchez, in Jalisco, Mexico.
He was only a toddler when his family moved to Mexico City.
During his soccer training, he often involved his siblings and asked his sisters to pass him the ball when there was no one else to play.
Apart from playing soccer, he helped his family in the bakery in his free time.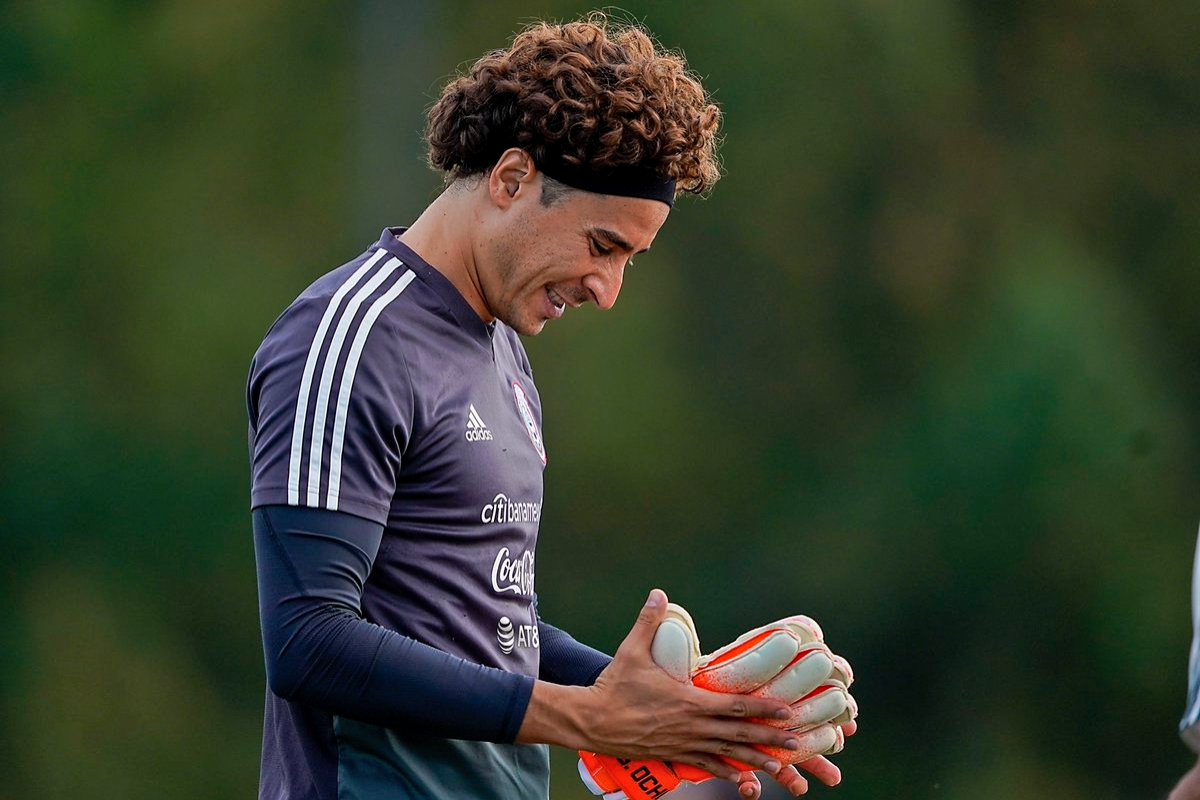 Seeing his dedication and love for the sport, his family sent him to the legendary capital club's football academy, where he received his first nickname, Memo, and is famously known to date.
Standing tall at 1.83 meters, the 37 year-old player is a goalkeeper for Serie A club Salernitana.
At the football academy, his friends gave him the nickname, the 6-foot-tall goalkeeper.
Guillermo Ochoa started his career at the football Club America where his coach, Leo Beenhakker, allowed him to play in the main team.
Professional Life, Football, Clubs
Early Career Of Ochoa
At 18, Guillermo made his professional debut with Club América in 2004. His first win of the league title came in 2005 when he played as the starting goalkeeper for the team.
He stayed with the club until 2011 and made over 200 appearances for the team.
Ochoa was a brilliant goalkeeper; however, he got the chance to play only when the legend Adolfo Ríos got injured and the coach substituted him.
Guillermo appeared as the starting goalkeeper even after Ríos recovered from the injury.
As a result of his performance, Ochoa won the Rookie of the Tournament award in his rookie year.
It was widely speculated that Ochoa would solely handle the club's goalkeeping duties after Ríos retirement, but the new head coach, Oscar Ruggeri, bought in new goalkeepers.
This decision of the coach was widely criticized, and the decision was extremely unpopular.
As a result, Oscar was fired, and Ochoa regained his position as the club's main goalkeeper, as instilled by the new coach Mario Carrillo.
Also
After that, excluding a few injuries and national team obligations, Ochoa started all the games for Club América. He won his first-ever championship for Club América in the Clausura 2005 season.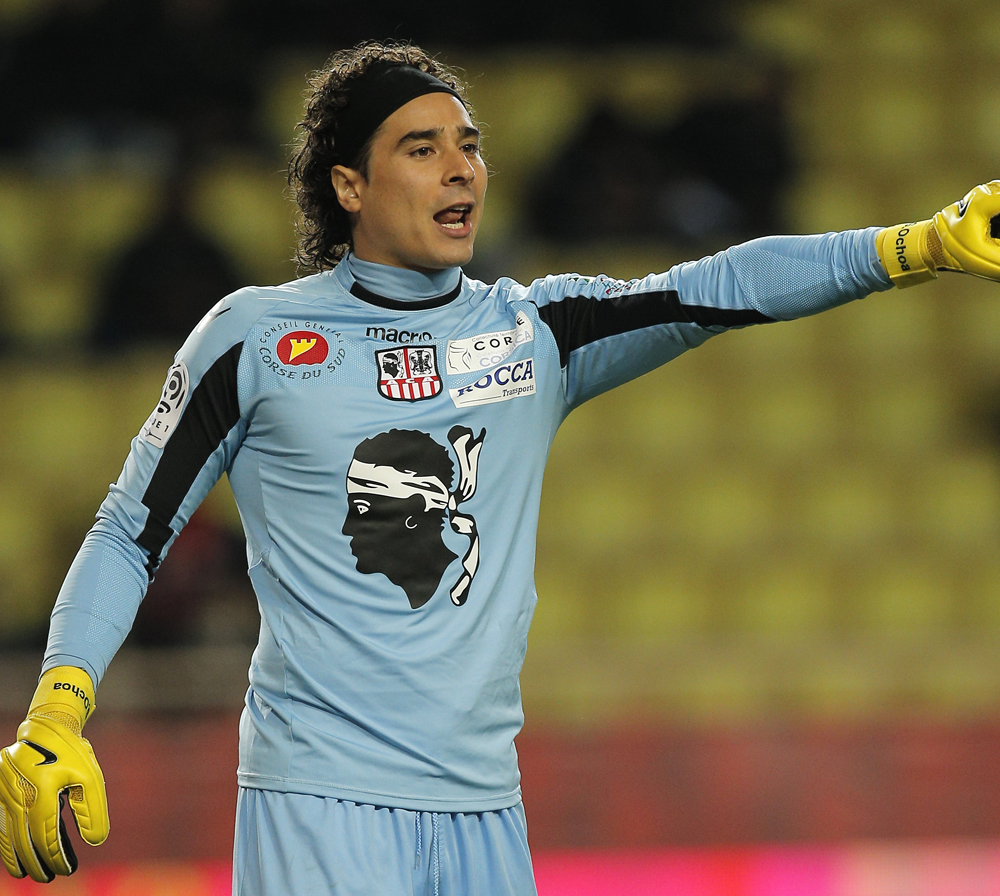 Ochoa also led the team to win the 2005 Campeon de Campeones and the 2006 CONCACAF Champions Cup.
Guillermo Ochoa also won the prestigious Golden Gloves award in 2006 and 2007.
In October 2007, France Football named Ochoa to the list of candidates for the prestigious Ballon d'Or. Also, he was one of the three players to be named who did not play in Europe.
Guillermo was a fantastic sight to watch in 2008 in his top form. He helped Club América win the InterLiga tournament and performed impressively throughout the season.
Ochoa's most notable season match was in a 1-0 win against Monarcas Morelia, where he saved a late penalty kick.
According to multiple English newspapers, there were many speculations about European teams like Manchester United being interested in signing Ochoa for the 2011-12 Season.
Guillermo Ochoa played his last match for Club América in the Clausura 2011, where the club reached the quarter-finals before being defeated by Monarcas Morelia.
Later Decade of His Career
After parting ways with his former club, Club América, Ochoa signed a 3-year contract with French Club Ajaccio with an additional one-year option.
The French team Ajaccio was promoted to Ligue 1, and Ochoa played in the first two friendly matches against Bordeaux and Real Sociedad, losing both games.
Ochoa's official debut with the team was in August 2011 against Toulouse, which they lost.
His first season with Ajaccio consisted of 8 clean sheets, 43 saves, and 151 blocks.
He had 59 goals conceded, making him the most goal-conceding keeper of the season, along with Alexis Thébaux. Despite his poor performance, his fans voted Ochoa Player of the Season.
Another season started a little slow for Ochoa because of the rumors that clubs like Sevilla and Fenerbahçe showed interest in him.
Unfortunately, Ochoa's manager and the clubs could not get into a solid agreement. His 2012-13 season started in August, and he played against big teams like Paris Saint-Germain and Valenciennes.
He finished the season with 12 clean sheets, and fans named him Player of the Season once again.
Ochoa played his 100th match in Europe for Ajaccio and lost 0-2 to Nice. He also played for Ajaccio against Bastia, which resulted in a loss; however, Ajaccio was officially relegated to Ligue 2 after spending three years in the top flight.
His last match for Ajaccio was against Saint Etienne. After that, the club gave him a farewell in an open letter on social media.
Malaga Career
Ochoa hopped into the Spanish La Liga Club Málaga on August 1, 2014, and signed a 3-year contract.
He did not make any appearances for the league despite signing the deal. Carlos Kameni, the club manager's first choice of goalkeeper was Javi Gracia.
He played his first game for Malaga in the Copa del Ray against Deportivo de La Coruña, which ended in a 1-1 draw. He was benched during the match against the same team after three days.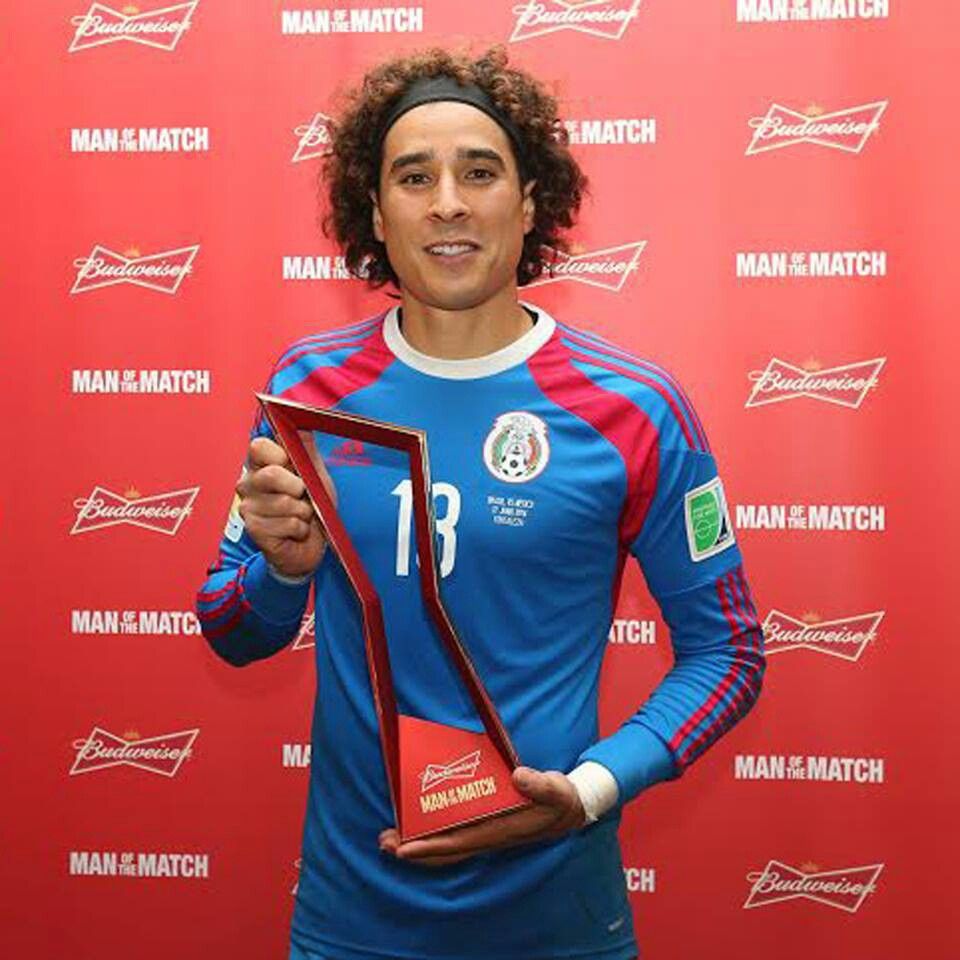 There were quite a few speculations about Ochoa going to Liverpool in a $4.87 million deal. However, the deal was not made due to some undisclosed issues.
Málaga expressed their pleasure in retaining Ochoa and mentioned he was "a professional."
In 2016, Ochoa made his official debut in La Liga for Málaga as Carlos Kameni got injured in the middle of the match. It was the first league appearance for Guillermo Ochoa in over a year.
Granada Career
Málaga loaned Ochoa to Granada for the 2016 season. He made his debut for Granada in a match against Villareal that ended in a draw.
Ochoa finished the season for Granada by playing every minute of the game for the entire season with 162 saves, the most saves in the top five leagues in Europe, and was voted Player of the Season by the club's fans.
After his season with Granada, Ochoa signed a two-year contract with the Belgian Club Standard Liège.
In his first season, Guillermo played 38 out of the 40 league games, including playoffs, as a first-choice goalkeeper in the club.
The next season, Ochoa played all the matches, spent all the minutes on the field for Standard Liège, including eight Europa League games, and was named Player of the Season.
However, in 2019, he suggested that he has no further interest in playing for Standard Liège.
Further
Later that year, Ochoa returned to Club America in August 2019, on a three and half year contract. There were rumors that he was the highest-paid Mexican player in Liga MX, earning $4.4 million annually.
He chose jersey No. 6 as 1, 8, and 13, which he wore earlier, were already taken by other players. On August 24, 2019, Ochoa played a match against Tigres UNAL, ending in a draw.
His team went to the Apertura Championship final and faced Monterrey but lost the match.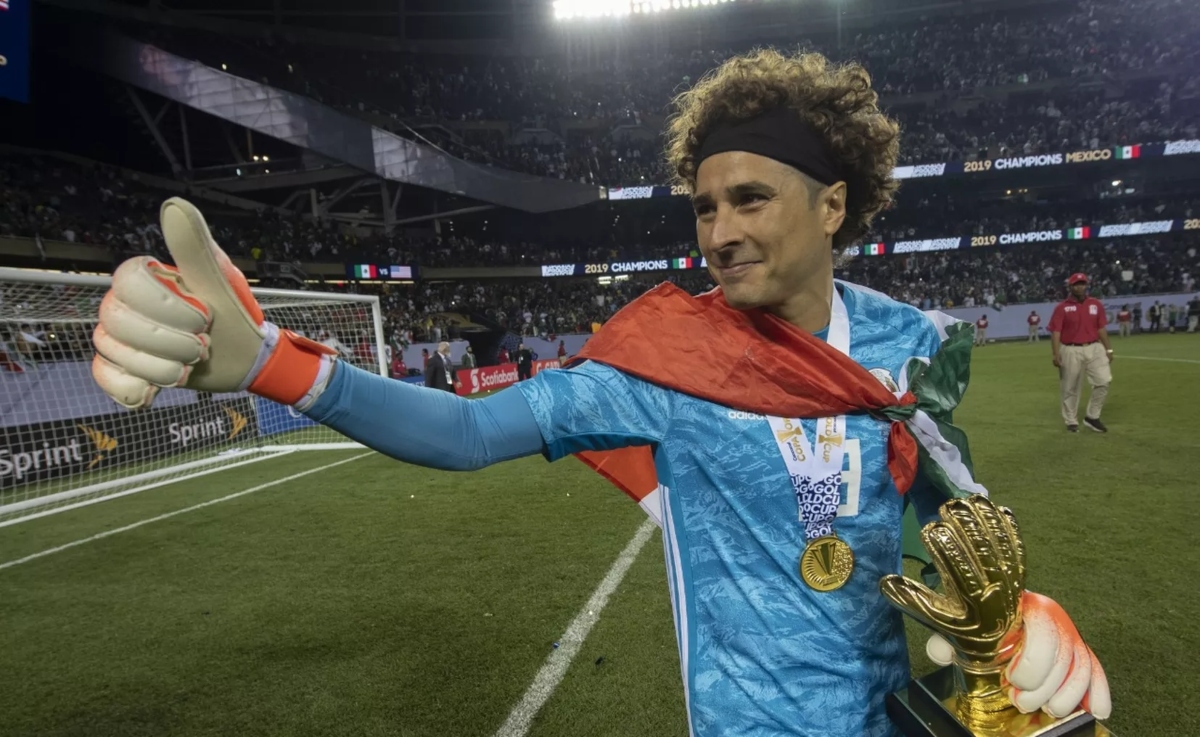 At the beginning of the 2020-21 season, he changed his jersey number from 6 to 13.
He wore the captain's armband since his return to Club America in their 2-1 victory against Atletic Saint Luis.
The match against Queretaro on August 2022 ended in a 1-0 win. He became the goalkeeper with the most clean sheets in Club America's 105-year history, shattering the previous record of 110 held by Adrian Chavez.
Salernitana
On January 2, 2023, the Mexican goalkeeper, signed a 6-month contract with the Serie A club Salernitana with a one-year extension option.
International Career
Ricardo La Volpe named Ochoa as the third-choice goalkeeper for the 2006 FIFA World Cup.
He also played for Mexico at the Copa America in the summer and was admired for his performance in the 2-0 group stage victory over eventual champions Brazil.
Later, he captained the U-23 in the Olympic qualifiers to participate in the 2008 Summer Olympics. However, Mexico failed to qualify following a group stage exit.
He made his World Cup Qualification debut against Costa Rica on March 29, 2009, eventually playing the majority of qualification matches.
He played in the 2007 CONCACAF Gold Cup, where he won the Man of the Match title.
Ochoa made the 23-man-cut for the 2010 World Cup, but was controversially called back-up goalkeeper to Oscar Perez by coach Javier Aguirre.
In Addition
During the 2011 CONCACAF Gold Cup, Ochoa and four other Mexico national team members tested positive for the banned substance Clenbuterol and were withdrawn from the tournament squad.
In 2014 Ochoa was included in Mexico's 23-man squad for that year's World Cup. He was named Man of the Match in their 0-0 draw against Brazil, and was praised by many, including Brazilian head coach Luiz Felipe Scolari.
Ochoa was in the 2017 FIFA Confederations Cup roster; he again secured Man of the Match in a 1-2 loss against Portugal.
He was again included in the squad for the 2018 World Cup. In Mexico's opener against Germany, he saved 9 shots, and overall in four games in the tournament, he made impressive 25 saves.
He was named in Tata Martino's preliminary roster in the 2019 CONCACAF Gold Cup and was subsequently included in the final list.
Mexico lost against the United States in the final. He was included in the tournament's Best XI and also secured the Golden Glove Award. He holds the record for the most appearances by any Mexican player in the Gold Cup.
Jamie Lorenzo called him one of the three over-age reinforcements for the 2020 Summer Olympics in Tokyo, where he won the bronze medal with the national team.
2022 FIFA World Cup
The Mexican wall was called for the national duty for the Qatar World Cup. In Mexico's opener against Poland, Ochoa showed a brilliant performance as he saved a penalty from Robert Lewandowski, ending the game in a 0-0 draw.
The Mexican national team played 3 matches in the group stage and could not qualify for the knockout stages.
Awards And Achievements
Here are some awards and achievements of Ochoa during his soccer career.
Mexican Primera División Best Rookie: 2003–04
CONCACAF Gold Cup All-Tournament Team: 2009
Ajaccio Fan's Player of the Season: 2011–12, 2012–13
Ajaccio Player of the Month: August 2013, September 2013
Granada Fan's Player of the Season: 2016–17
Standard Liège Player of the Season: 2018–19
CONCACAF Gold Cup Golden Glove Award: 2019
CONCACAF Gold Cup Best XI: 2019
Liga MX All-Star: 2021
Guillermo Ochoa | Personal Life, Wife, Kids & Net Worth
Ochoa has had quite a few experiences in his dating life, as he dated a few beautiful ladies.
The goalkeeper dated Mexican Actress, singer, and songwriter Dulce Maria in 2005, but the duo broke up a year later.
When Ochoa moved to France, he began dating another Mexican model Karla Mora. The couple welcomed their first child, Luciana, in 2013 in Corsica.
View this post on Instagram
Their second child, a son, was born in 2015. They tied the knot in 2017 and welcomed their second daughter, third child, in 2019.
Net Worth & Cars
Ochoa's net worth is around $5 million, and his annual salary with his new Italian club might be close to $3 million.
In addition, he also has a brand endorsement for Nike, which adds some fortune to his net worth.
Guillermo lives a lavish lifestyle and owns a magnificent apartment in Mexico City. He owns a $100k truck and Tesla Model X valued at $130k.
He has also graced the North American FIFA 08 and FIFA 09 covers of the FIFA games.
Social Media Presence
He is active on social media platforms and shares his story. He is available on Instagram under the handle @yosoy8a, on Facebook as Guillermo Ochoa, and on Twitter @yosoy8a.
Facebook: 3m followers
Twitter: 3.1m followers
Instagram: 3.4m followers
View this post on Instagram
Popularity Graph
One of the top goalkeepers in soccer history, Guillermo Ochoa, has earned millions of fans. He gained many fans because of the impressive saves he made during the World Cup campaigns.
The above graph gives brief information about the popularity of Ochoa in the United States based on Google searches over a year.
Frequently Asked Questions
Why does Guillermo Ochoa wear jersey number 13?
Ochoa chose jersey number 13 because his birth date is the 13th of July.
What is the Mexico Jersey Number of Ochoa?
Ochoa wears Jersey number 13.
Did Guillermo Announce his Retirement From His Football Career?
No, the Mexican professional soccer player has not yet announced his retirement from his soccer career. However, he has spoken about his retirement and might soon announce his retirement.
Which Brand of Goalkeeper Gloves does Ochoa use?
Ochoa uses gloves specially made by Nike.
What is the Relation between Guillermo Ochoa and David Ochoa?
Guillermo and David Ochoa are both Mexican football goalkeepers.