Kristi Yamaguchi has two kids with her husband, Bret Hedican. Keara and Emma are the two children of former athletes and have varied interests.
The 1992 Olympic Gold medalist, Kristi, tied the knot with Bret Hedican in 2000. Their first meeting was at the Olympics, but they weren't on talking terms until a few years later.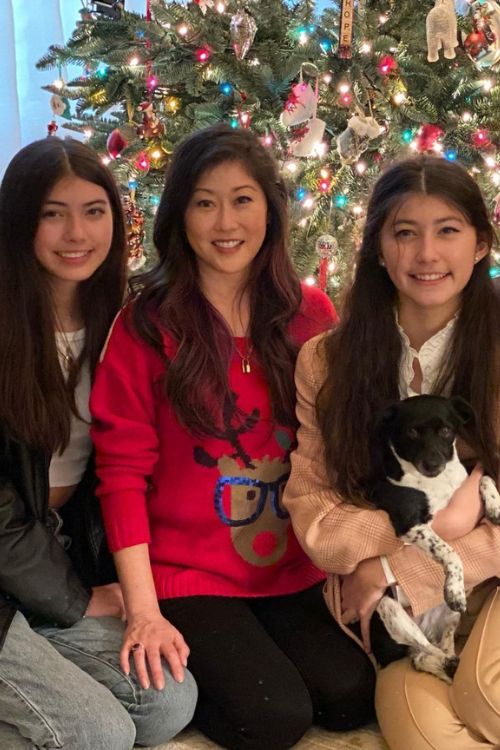 Their oldest daughter, Keara, has taken a route different from her parents, but their youngest daughter, Emma, has participated previously in figure skating competitions.
Despite, having retired several years back, Kristi has made a special place in the hearts of many with her talent. Earlier this year, Yamaguchi was the cover story of the magazine Silicon Valley.
Kristi Yamaguchi Shares Two Kids With Bret Hedican
The legendary figure skater, Kristi Yamaguchi, shares two kids, both daughters, with the former NHL player Bret Hedican.
Yamaguchi might've stepped away from the skating world a long time back, but on social media, Kristi keeps her fans updated about the current happenings in her life. This also means she gives family updates and usually posts photos of her two beautiful daughters.
Keara and Emma are the two daughters of the figure skating champion and her equally legendary husband. Previously, Kristi had talked about her younger daughter's interest in ice skating, but has it changed?
Keara Hedican Is Ready To Make Her Acting Debut
The oldest daughter of Kristi and Bret Hedican was born in 2003. She is currently a student at UCLA, and looking through her Instagram handle, Keara has always been a theatre kid.
Keara will make her acting debut later this year and has two projects coming out. Earlier this year, in May, Keara revealed she was done filming Call of the Siren and Sakura Fields.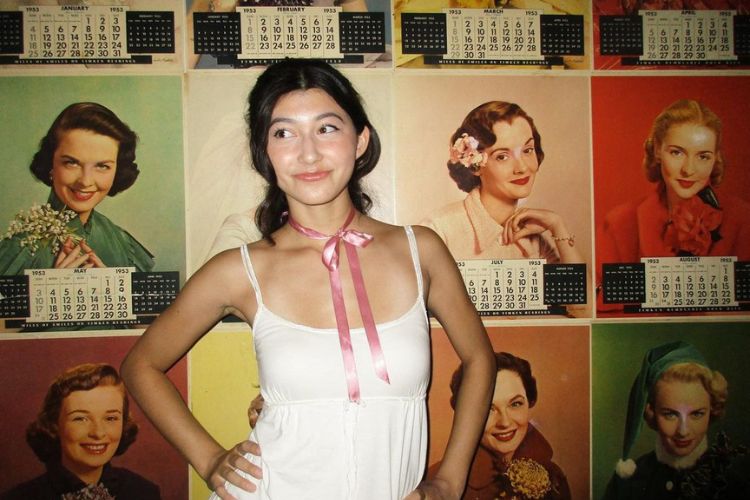 As per her IMDb page, Keara is also one of the writers of Call of the Siren and has been credited as a costume designer for Sakura Fields. So, not only Keara loves performing as an actress but loves to contribute to her projects in different ways.
Keara is available on Instagram with the username @kearahedican and also has a personal website where most of her works have been listed.
Emma Hedican Previously Showed Interest In Following Her Mother's Footsteps
Emma Hedican, the youngest daughter of Kristi and Bret Hedican, was born in 2005. She will graduate from Monte Vista High School in 2024 and also happens to be a staff writer for their magazine, The Stampede.
Previously in an interview with People in 2017, Kristi talked about her daughter's interest in figure skating. Kristi said she spent four days a week at the rink with Emma.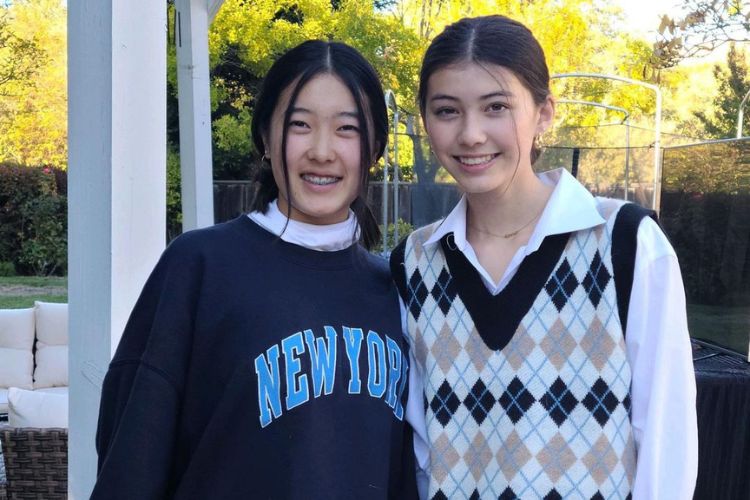 By that time, Emma had been skating for five years. On YouTube, there's a video of her performing alongside a fellow figure skater at the Sunnyvale Grand Opening.
But unlike her sister, who has publicly shown her love for acting on social media, Emma has not shared any posts that give hints about her interest in ice skating.
She is available on Instagram with the username @emmahedican and has shared five posts all of which include her sister.
Kristi Yamaguchi Married Life With Bret Hedican
Kristi Yamaguchi tied the knot with former NHL player Bret Hedican in 2000. Only a few couples can probably say their first meeting happened at the Olympics.
The two met at the 1992 Winter Olympic Games as they represented the US Olympic team. They first crossed paths during the Olympic ceremony as Kristi and her friend Nancy went to introduce themselves to other US athletes.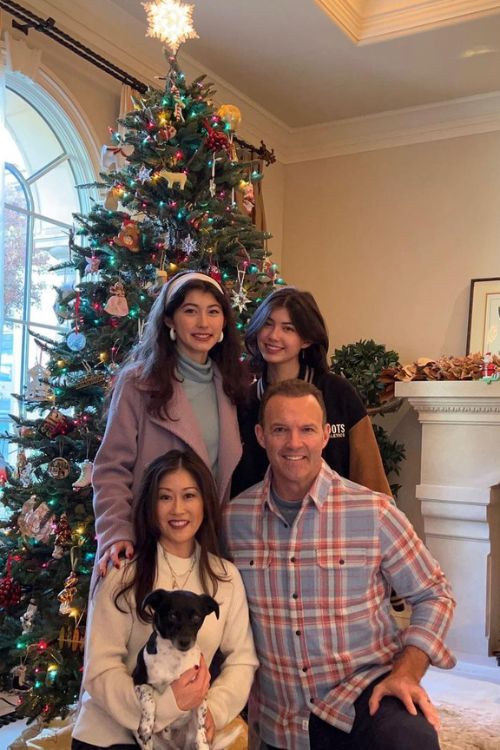 At the time, the two even clicked a picture with the hockey team, with Kristi not knowing her future husband was standing right with her. But they only began talking a few years later, after Kristi performed at the grand opening of Vancouver Arena.
In his illustrious career of 18 years, Bret played for five NHL franchises, including St Louis Blues, Vancouver Canucks, Florida Panthers, Carolina Hurricanes, and Anaheim Ducks.
He won his one and only Stanley Cup trophy with Carolina Hurricanes in 2006. The defenceman played 1039 games in the NHL and earned 294 points.
Previously, the couple was featured in a BuzzFeed where Kristi tried to teach her husband figure skating. Though skating on ice wasn't a new thing for Bret, being graceful certainly was, but the former NHL player tried his best.