Professional football player Dion Dawkins shares the same surname with American football legend Brian Dawkins. As a result, NFL fans often confuse him as Brian's relative, which does not seem to be the case.
While Dion was born and raised in New Jersey, Brian's family is from Florida, and he primarily resides there.
This article covers Dion Dawkins' family and early life and some information about Brian Dawkins. Please read it till the end to know more about the topic.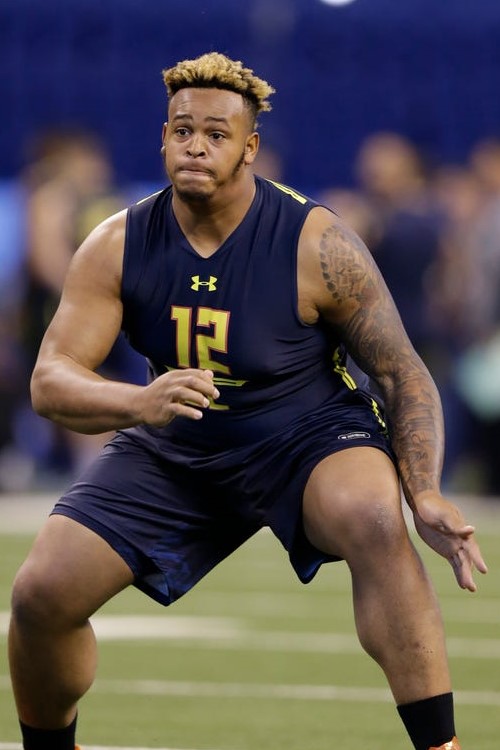 Dion Dawkins is an American professional football player who plays offensive tackle for the Buffalo Bills of the National Football League. He began his professional career after the Bills chose him as the 63rd overall pick in the 2017 NFL draft.
Following this, Dion has appeared for the Bills every season, which has earned him Pro Bowl selections twice. He has notched two receiving touchdowns and two receptions playing 95 matches.
Before his NFL debut, Dion played collegiate football for the Temple Owls from 2013 to 2016. For his senior season performance, he was named a First-team All-American Conference.
Is Dion Dawkins Related To Brian Dawkins? Relationship Explained
No, Dion Dawkins and former NFL player Brian Dawkins are unrelated. Although they belong to the same sports and share similar last names, they are from different family backgrounds.
The Buffalo Bills player Dion Dawkins was born to his parents, Lisa and Eric Dawkins, on April 26, 1994, in Rahway, New Jersey. He is one of the five kids of his parents.
Although he grew up idolizing Brian Dawkins, it was just because he loved playing football and not because he was his relative. His older brother Eric Kirit introduced him to incredible people, such as NBA legend Allen Iverson and singers like Nas and Jay.
On the other hand, the Philadelphia Eagles legendary football safety Brian Dawkins was born to his father, Richard, and his mother, Patricia, on October 13, 1973. Born and raised in Florida, Dawkins was raised in Jacksonville.
He is married to Connie Kerrin and has four kids: Chonni, Cionni, Brian Jr., and Brionni.
More On Brian Dawkins And His Career
Brian Dawkins Patrick Sr., better known as Brian Dawkins, is a former NFL player. Chosen as the 61st overall pick in the 1996 NFL draft, he played 16 league seasons, primarily for the Philadelphia Eagles.
He played 13 seasons for the Eagles from the beginning of his professional career until he eventually signed with the Denver Broncos in 2009.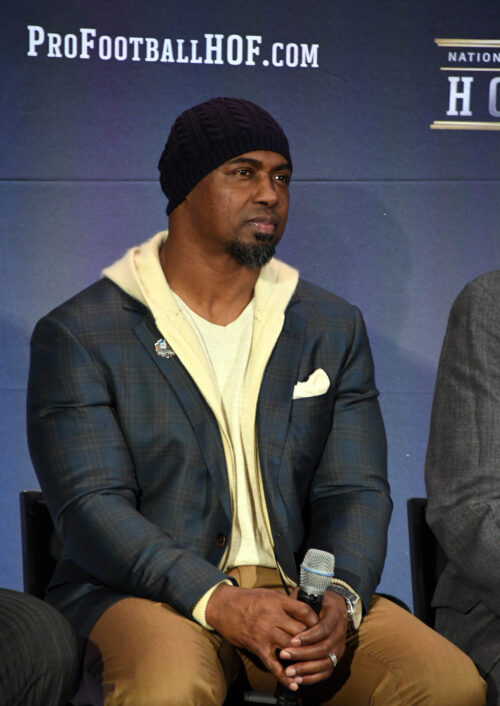 While with the Eagles, Brian was selected for the Pro Bowl seven times. Although he did not win any Super Bowls, Dawkins is remembered as one of the best Eagles players ever.
After moving to the Broncos, Brian made it to the Pro Bowl games twice out of three seasons.
Dawkins eventually announced his retirement on April 28, 2012. A few months later, the Eagles retired his jersey number, making him among the only nine players to earn the honor in the club's history.
Dawkins briefly served as the executive of football operations for player development for the Eagles, starting in 2016, but resigned in 2018.