Rumors about Jacy Sheldon having a boyfriend have been surfacing all over the internet. Fans are curious to know about the basketball player's love life.
Some fans speculate Jacy has a boyfriend secretly. Their speculations turn out to be true as she is seen sharing a few pictures of her boyfriend on Instagram.
Jacy is popular for having an extravagant social life yet remains subtly tight-lipped when it comes to revealing her dating life.
As we delve deeper into her social media, there are hints of her boyfriend and love life. Let's jump right into the matter and get to know about Jacy's relationship status.
Jacy Sheldon is an American college basketball player for the Ohio State Buckeyes of the Big Ten Conference.
She played basketball for Dublin Coffman High School and later enrolled at Ohio State University in 2019.
As a freshman, she averaged 9.6 points per game and 16.7 points in her sophomore year, which earned her second-team All-Big Ten honors.
Furthermore, Jacy averaged 19.7 points per game as a junior. Following her stellar performance, she was named first-team All-Big Ten and made the coaches' All-Defensive Team.
She couldn't play for most of her senior season with a foot injury and returned to Ohio State for a fifth season.
Jacy Sheldon Boyfriend, Dalton Messina
Jacy Sheldon is reportedly dating her boyfriend, Dalton Messina, a hockey player for Ohio State University.
The couple reportedly started dating a year ago. Moreover, Dalton shared a picture on his Instagram handle celebrating their first anniversary.
Messina was born to his parents, Joe and Sherry, on March 29, 1998, in Macomb, Michigan, USA. His father works with Ford Motor Company, and his mother at Biondo Cement.
Talking about his siblings, Dalton has a sister named Desiree and a brother named Dario, both of whom attended Oakland University.
Messina played high school lacrosse and travel baseball and graduated from De La Salle Collegiate in 2016.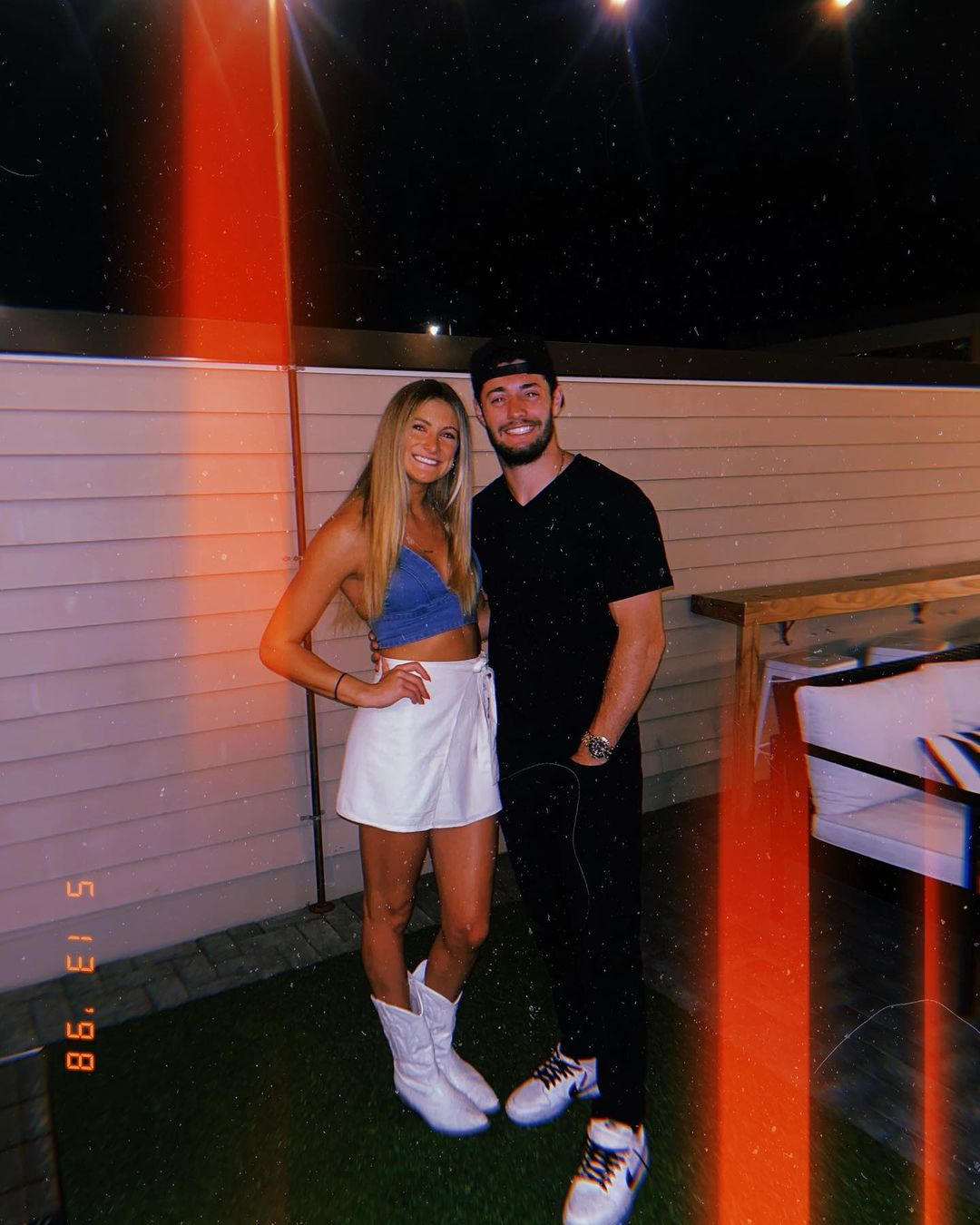 In 2019, Dalton enrolled at Ohio State University, where he earned Ohio State Scholar-Athlete honors.
Likewise, during his sophomore season, he played in 10 games overall and earned his name in the Academic All-Big Ten selection and an Ohio State Scholar-Athlete.
The hockey player earned All-Big Ten and Ohio State Scholar-Athlete accolades during his junior season and was named an Ohio State Scholar-Athlete and to the Academic All-Big Ten team in his final year.
Later, in the spring of 2023, he received a bachelor's degree in the sports industry.
More On Jacy Sheldon Family
Jacy was born to her athletic parents, Duane and Laura. Her father, Duane Sheldon, Coffman's athletic director, used to play shooting guard at Baldwin Wallace from 1989 to 1993.
He had a successful career as a basketball coach for Middleburg Heights Midpark, Baldwin Wallace, Heidelberg College, and Yellow Jackets.
Similarly, her mother, Laura Sheldon, was a standout track and field athlete at Baldwin Wallace University in the early 1990s. She excelled as a sprinter, long jumper, and triple jumper.
Jacy's younger brother, Ajay, is also a basketball player. The Dublin Coffman High School graduate enrolled at Ohio University to play college basketball.
The youngest of the Sheldon siblings, Emmy Sheldon, a 16-year-old with Down Syndrome, is the real superstar of her elder siblings.
She attends almost all of her siblings' games and is seen cheering loudly for Jacy and Ajay.