There is speculation about Dak Prescott's new romantic interest based on their public appearances and social media activity.
Prior to this, Prescott was in a relationship with fitness instructor Natalie Buffett, but they ended things in May 2022.
Jadyn Jannasch, Dak's new alleged girlfriend, has earned recognition in her academic pursuits and athletic achievements, particularly as a standout swimmer.
It seems that the couple has been informally dating as early as the winter of 2022. Their connection is believed to have originated through Jadyn's father, Jeff Jannasch.
Jeff Jannasch owns a mortgage firm in Texas that maintains regular business ties with the Cowboys.
Rayne Dakota Prescott is an NFL quarterback who currently plays for the Dallas Cowboys.
He attended Mississippi State for his college football career, earning first-team All-SEC honors twice.
The Cowboys selected Prescott in the fourth round of the 2016 NFL Draft. Notably, in 2022, he was honored with the Walter Payton NFL Man of the Year award.
Who Is Jadyn Jannasch? Age And Instagram
Jadyn Jannasch is a breaststroke specialist currently a junior at Louisiana State University (LSU).
She was born on April 2, 2002, to her parents, Jeff and Jana Jannasch, making her currently 21-year-old.
Over the last two years, she has represented the LSU Tigers at the SEC Championships.
In 2020, Jannasch joined LSU's program, focusing on mass communication as her major.
She also has a brother named Jack, who is pursuing his graduate studies while participating in the men's team at the same university.
Before joining the LSU team, Jannasch had an impressive high school and club swimming career.
She was a First Team All-State selection throughout all four years at Frisco High in Texas.
Additionally, as a club swimmer for Lakeside Aquatic Club, she achieved qualification for the Junior Nationals on three occasions.
Furthermore, she is popular on Instagram, available under the username "@jadynjannasch_" with 18.7K followers.
Spotted With A New Lady Again
Recently, Prescott was seen in the company of influencer Sarah Jane Ramos.
Following the Cowboys' victory, Ramos posted a picture with the quarterback on her Instagram story, rapidly gaining widespread attention on social media.
Ramos has been a Wine and Spirits Specialist at Moet Hennessy for under four years.
She previously held the position of a sales consultant at Southern Glazer's Wine & Spirits in Miami for two years, from 2017 to 2019.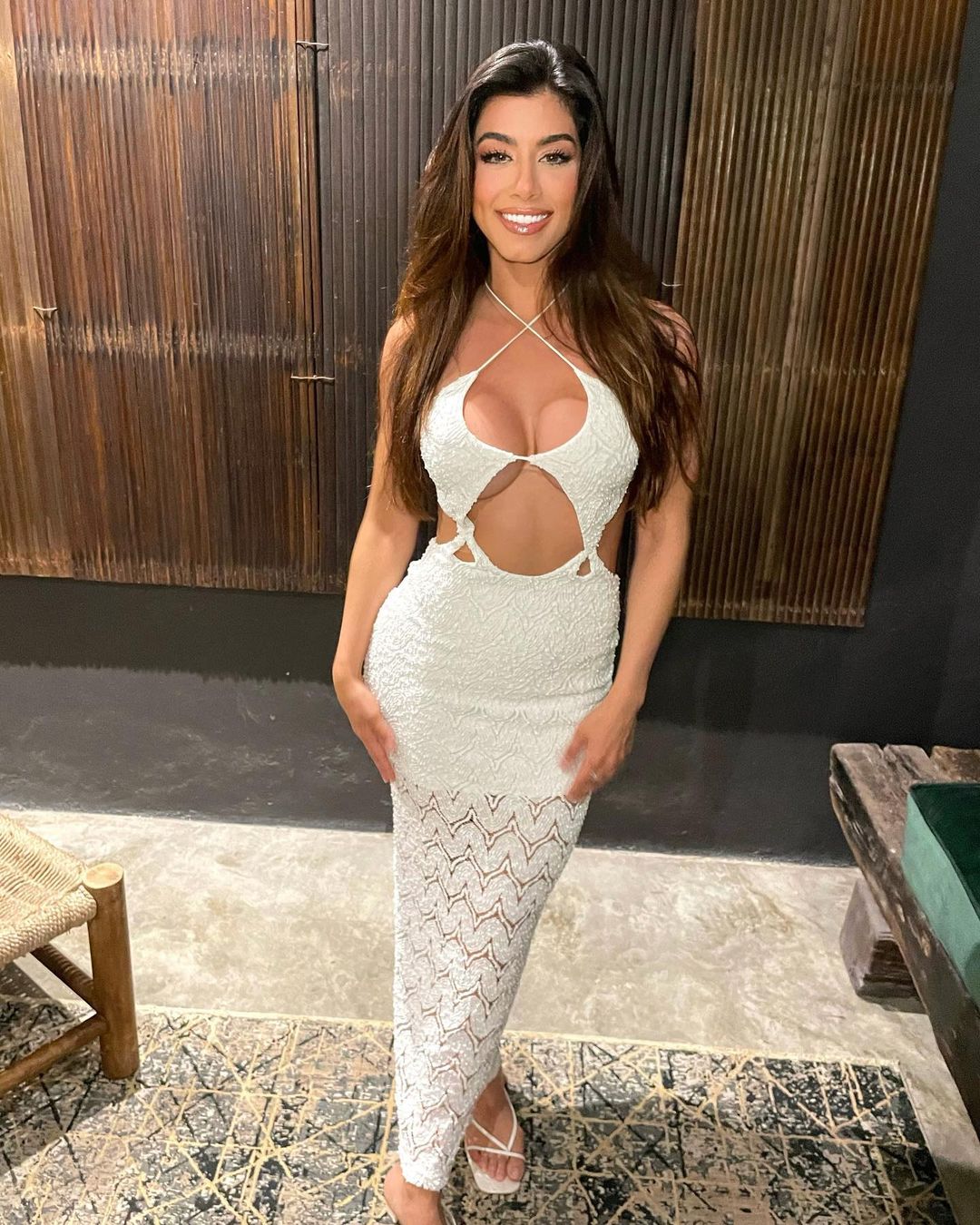 Furthermore, she has professional experience with Groot Hospitality, Marriott International, Starwood Properties, and the NBA.
Ramos, originally from Tampa Bay, is an alumna of Florida State University, where she obtained her degree in Criminalistics and Criminal Science.
So, who is Dak dating? It seems to be a mystery right now, but without him actually confirming, we cannot be 100% sure.
Frequently Asked Questions (FAQs)
1. How Old Is Dak Prescott's Alleged Girlfriend, Jadyn Jannasch?
Jadyn Jannasch was born on April 2, 2002, to her parents, Jeff and Jana Jannasch, and is currently 21-year old.