Jake Butt is a professional football player who plays in the National Football League. He was selected in the 2017 NFL Draft by the Denver Broncos. Moreover, he was drafted in the fifth round and was the 145th overall pick.
Jake serves as a Tight end for the Broncos. He has built quite a reputation in the team for his excellent football skills.
However, he is on the injured list at the moment. He suffered a hamstring injury. Hence, he made a limited appearance in the 2020 season.
Furthermore, he did not play in the 2019 season either. Because of his previous ACL injury complications, he could not provide his tight end skills to the Denver team.
The footballer played for the University of Michigan. He had an exceptional career with the Michigan Wolverines football team. During his college football career, he was Kwalick–Clark Tight End of the Year.
Coaches and media honored him with All-Big Ten offensive first-team. Moreover, Jake was the recipient of the Ozzie Newsome Award. It is awarded to the best tight end in college football.
Although he contemplated entering the 2016 NFL Draft, he returned to college for his senior year. Following an outstanding career in his final college year, he was selected in the 2017 NFL Draft.
But he suffered an ACL tear that completely immobilized his leg. Nevertheless, with physical therapy, his condition gradually improved.
Before getting into details about the NFL tight end's life and career, here are some quick facts about him.
Quick Facts
| | |
| --- | --- |
| Full Name | Jonathan Duane "Jake" Butt |
| Birth Date | July 11, 1995 |
| Birth Place | Pickerington, Ohio, United States |
| Nick Name | Jake |
| Religion | Christian |
| Nationality | American |
| Ethnicity | White |
| Education | University of Michigan |
| Horoscope | Cancer |
| Father's Name | Rob Butt |
| Mother's Name | Meg Lally |
| Siblings | Two; Andrew Butt, Zac Butt |
| Age | 27 years old |
| Height | 6 feet 6 inches |
| Weight | 250 lb (113 kg) |
| Hair Color | Brown |
| Eye Color | Blue |
| Build | Athletic |
| Profession | NFL Player |
| Current Team | Denver Broncos |
| Position | Tight End |
| Active Years | 2017 – Present |
| Marital Status | Unmarried |
| Girlfriend | Natalie Carti |
| Kids | None |
| Net Worth | Approximately $2 million |
| Social Media | Instagram, Twitter |
| Last Update | March, 2023 |
Jake Butt | Early Life, Family, And Education
Jake Butt was born in Pickerington, Ohio, the United States, to Rob Butt and Meg Lally. His parents are divorced as of now. Nevertheless, they maintain a cordial relationship for the sake of their children.
They are present at all of their children's games and significant life events. Butt's parents are incredibly supportive of his career choices.
Besides that, Jonathan also has younger twin brothers named Andrew Butt and Zac Butt. He is very close to his brothers.
All three of them are athletic and share a special bond. Zac used to play basketball. Furthermore, Andrew is a pediatric nurse. Jake was athletic since a child. He used to play baseball, soccer, and football.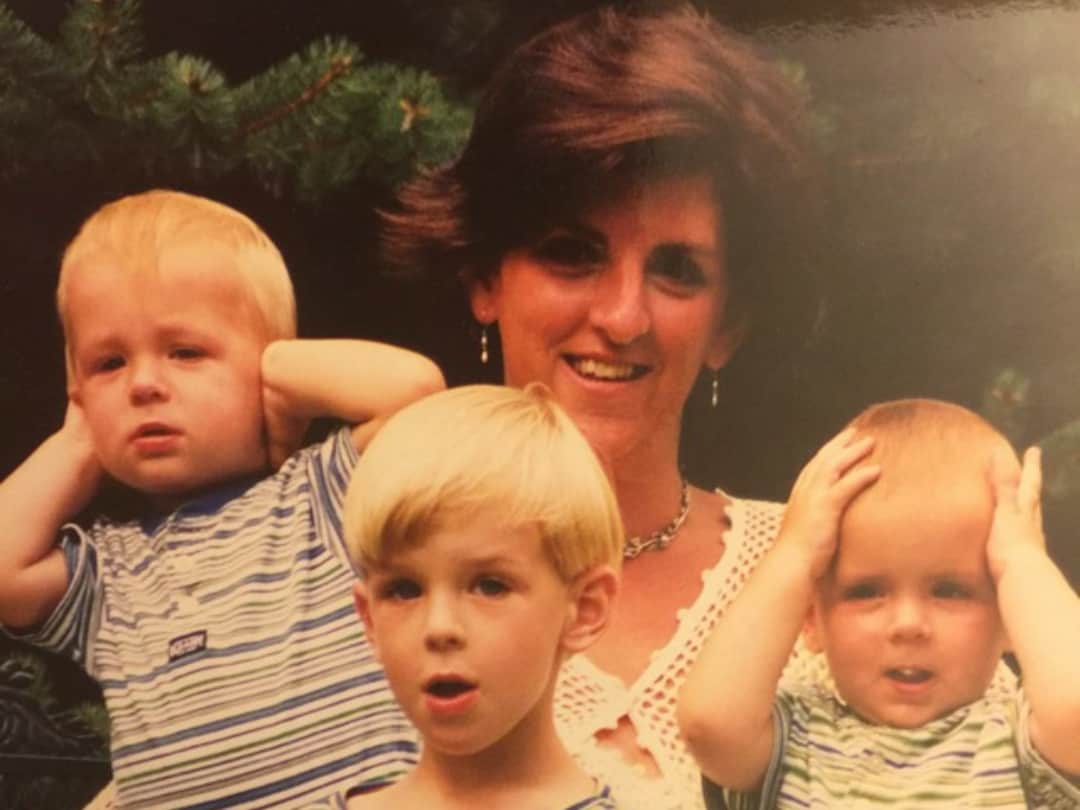 Since he was a giant baby, his mother thought he would pursue sports as a career. Moreover, she considers his soccer skills to be a contributing factor to his tight end skills.
He attended a public high school named Pickerington High School North. In Pickerington, he had a fantastic career with the football team. After much anticipation, he chose to attend the University of Michigan.
He assisted the Michigan Wolverines to many wins with his exceptional tight-end skills. The NFL player was also the co-captain of the football team in his senior year.
He graduated from college in 2016. Jonathan got a degree in sociology from the College of Literature, Science, and the Arts.
You Might Be Interested In Former Broncos' Player, Ed McCaffrey Bio: Age, Net Worth, Career & Personal Life.
Jake Butt | Age, Height, And Weight
The NFL tight end recently turned 25 years old on July 11, 2020. Being an athlete, he takes excellent care of his diet and health.
Hence, the footballer is in great shape. Butt is 6 feet 6 inches tall and weighs 250 lb, approximately 113 kg.
Jake Butt | Football Career
High School And Initial College Career
The tight end played high school football for Pickerington High School. With the football team, he made 96 passes, 20 touchdowns and rushed 1,361 yards while posting 142 tackles.
He made 12 out of 20 touchdowns in his senior year. Moreover, he was the recipient of AP Division I All-Ohio first-team recognition.
After that, he decided to play for the Michigan Wolverines football team. He played his first match against Central Michigan.
Furthermore, he made his first touchdown in a win against Northwestern University. Jonathan started eight of the 13 games for his team in the 2013 season. On top of that, ESPN picked him as a member of the All-Big Ten Conference freshman team.
In sophomore year, Jake didn't play the first two games due to his torn ACL. However, he came back stronger to show off his skills in a win against Miami RedHawks.
As his injuries limited him, the footballer only played nine games in the 2014 season. Nevertheless, he made two touchdowns while recording 21 receptions.
Learn More About NFL Player Patrick Mahomes – Net Worth, Contract, Girlfriend & Parents.
Junior, Senior Year Career And Injury
Although Wolverines lost their season-opening match to Utah Utes, Jake recorded a career-high of eight receptions for 92-yards. After catching an eight-yard touchdown pass, he set a record for most catches by a Michigan tight end.
At the end of the 2015 season, the footballer started 13 out of 13 games. Furthermore, he made three touchdowns while rushing 654 receiving yards.
Besides that, he was the Kwalick–Clark Tight End of the Year and named to the All-Big Ten offensive first-team. Not to mention, CBS Sports and Sports Illustrated named him first-team All-American.
The footballer was the recipient of the Ozzie Newsome Award for his outstanding contribution to college football. Despite wishing to enter the NFL after his junior year, he chose to finish his senior year.
Along with a fellow teammate, he served as the captain for the Wolverines in the 2016 season. He had a great career in his final college year.
Jake was Michigan's all-time leading receiver in yards by a tight end. The same year, he tore his ACL in the Orange Bowl, leading to nerve damage.
Besides that, many media outlets and coaches named him to the All-Big Ten offensive first-team. Moreover, he was the Kwalick–Clark Tight End of the Year for a consecutive year.
The Broncos player also received the John Mackey Award for his outstanding tight end skills. Furthermore, he won the Senior CLASS Award.
NFL Career With Denver Broncos And Second ACL Tear
After college graduation, the former Wolverine entered the 2017 NFL Draft. Moreover, NFL draft analyst Mike Mayock named Butt the fifth-best tight end, while DraftScout.com considered him the sixth-best.
Denver Broncos selected Butt in the fifth round. On May 11, the Broncos officially bound him for four years in a $2.7 million contract with a signing bonus.
He gave his best to the team while serving as a tight end. However, he was on the reserved list for the rest of the season for his ACL tear. Nevertheless, he retrieved it before the 2018 training camp.
The head coach made Jake a secondary starting tight end for the regular season. In Butt's debut match against the Seattle Seahawks, he won while catching two passes and rushing 29 yards.
But he suffered another ACL torn, which put him off for the rest of the 2018 season. He was again on the injured list for the 2019 season.
Nonetheless, he played five games in the 2020 season before getting back on the list. He injured his hamstring. Regardless, he is expected to be back for the rest of the season.
Don't Forget To Check Out NFL Tight End Rob Gronkowski Bio: Girlfriend, Endorsements & Net Worth.
Retirement
Butt recently announced his retirement from the National Football League. He stated that he could no longer hide the fact that his once burning passion for football is not there anymore.
Nevertheless, he is very grateful for his football career as it helped him grow in many ways. Likewise, the footballer added that the sport gave him some of the best times of his life.
Achievements And Highlights
2016 First-team All-American
Two-Time First-team All-Big Ten in the year 2015 and 2016
2015 Ozzie Newsome Award
John Mackey Award in the year 2016
Two-Time Kwalick–Clark Tight End of the Year in 2015 and 2016
Jake Butt | Receiving Stats and College Stats
Receiving Stats
| | | | | | | | | | |
| --- | --- | --- | --- | --- | --- | --- | --- | --- | --- |
| Year | G | REC | YDS | AVG | LNG | TD | 1st | 20+ | 40+ |
| Career | 8 | 10 | 90 | 9 | 27 | 0 | 4 | 2 | 0 |
College Stats
Season
G
Receiving
Rushing
Rec
Yds
Avg
TD
Att
Yds
Avg
TD
Career
35
138
1,646
11.9
11
0
0
0.0
0
Jake Butt | Relationship, Marriage, And Kids
The NFL player is in a relationship with Natalie Carti. The two met in Michigan and have been together since.
Hence, they are college sweethearts. Cart is very athletic and has played lacrosse since she was young.
After high school graduation, she joined the University of Michigan to continue her love for the game. She was an outstanding player with the Michigan Wolverines women's lacrosse team.
However, her lacrosse career ended with college graduation. Natalie chose not to pursue a career in lacrosse.
As of now, she is enjoying life with her college sweetheart. Jake and Natalie recently traveled to Hawaii and made some unforgettable memories.
They went on hikes, saw beautiful sceneries, and got in touch with nature. The two are currently focused on their respective careers.
So, there will be no wedding bells or engagement photos any time soon. Nevertheless, with their love and bond, a wedding is not far away either.
Jake Butt | Net Worth And Salary
Butt has built an impressive wealth amount through all of his years in the NFL.
He signed a $2,700,938 contract with the Broncos in 2017. Although his exact net worth is unknown, he is assumed to be worth over $2 million.
Moreover, he recently received $675,235 as an annual salary. Besides that, many well-known brands and companies sponsor him.
He earned most of his wealth as an NFL tight end. Nevertheless, he also earns a good deal from endorsements. Jonathan owns a beautiful place and is fond of cars.
Hence, he owns multiple cars. Furthermore, he embarks on several lavish trips and vacations every year.
Jake Butt | Social Media Presence
The NFL tight end is moderately active on social media. He has 78.5 thousand followers on Instagram. He usually shares pictures of his adorable dog named Moose. However, Moose went through an unsuccessful surgery.
Hence, Jake had to put him down. However, he dedicated a heartfelt post towards his dog that will be dearly missed. Besides that, he has posted photos with his beautiful girlfriend, family, and friends.
He also shares his workout routines, football highlights, and fellow footballers. Furthermore, he has a Twitter account with over 77 thousand followers. However, he has followed less than a thousand people since he joined in 2011.
The footballer utilizes his platform to raise awareness about racism and how change is necessary. Moreover, he encouraged his fans to go out and vote. Apart from that, he is a prominent Los Angeles Lakers fan.
He admires players like LeBron James and Kobe Bryant. Jonathan mostly uses his Twitter account to share football-related news and game highlights.
Common Queries
Why isn't Jake Butt playing in the 2020 season?
Butt isn't playing in the 2020 season because he injured his hamstring. Hence, he is placed on the injured list. However, he played five games before getting back on the list.
He was previously placed on the reserved list for complications regarding his ACL tear.
Is Jake Butt in a relationship?
Yes, the NFL tight end is in a relationship with Natalie Carti. The two are college sweethearts. Carti played for the Michigan Wolverines women's lacrosse team.
However, Natalie did not pursue a professional career. Hence, her lacrosse career ended after fourteen years of playing.
When did Jake Butt get hurt?
The NFL player got hurt during the 2018 season when he suffered a second ACL tear. Thereafter, he was also placed on the 2019 injured list. Although he played five games during the 2020 NFL season, he landed back on the list.
What number is Jake Butt going to wear for Denver?
Jake is going to wear jersey number 80 while playing for Denver.
How old is Jake Butt?
Since the footballer was born on July 11, 1995, he is 25 years old now.
What position is Jake Butt?
The athlete's position is a tight-end.