James Hinchcliffe's wife, Rebecca, is a Canadian actress mostly recognized for roles in the TV series Good Witch and Spun Out.
In July 2018, actress and host Rebecca Dalton engaged IndyCar driver James Hinchcliffe.
A year later, on August 3, 2019, Rebecca and James tied the knot in a beautiful wedding ceremony at the Muskoka Bay Club Resort in Gravenhurst, Ontario.
The Canadian race car driver James Hinchcliffe is widely recognized for his outstanding achievements in the IndyCar Series.
His passion for the sport began when he received a kart for his 9th birthday. From that point, he immersed himself in the world of car racing.
James joined A1 Team Canada in the A1 Grand Prix series after his initial success in car racing.
In his debut race at Zandvoort, he finished eighth in the sprint race and thirteenth in the feature.
Beyond racing, Hinchcliffe displayed his versatility by participating in season 23 of the popular ABC series Dancing with the Stars in 2016.
James Hinchcliffe Wife
James Hinchcliffe's wife, Rebecca Dalton, also known as Becky, is a well-known Canadian actress who hails from Oakville, Ontario.
Born on January 10, 1989, Rebecca attended two high schools, Oakville Trafalgar High School and St. Mildred's-Lightbourn School.
After completing her education in 2006, she embarked on a thrilling trip through South East Asia, spending five months exploring countries such as Cambodia, Hong Kong, Thailand, and Vietnam.
After returning to Canada, she continued her education and enrolled at Ryerson University in Toronto.
This step marked the beginning of her pursuit of a career in the acting industry, and she made a name for herself as an actress in the entertainment industry.
Rebecca's acting career officially began in 2010 with her appearance in the Canadian-American TV series "Unnatural History," where she portrayed Sally.
She has since gained recognition for her roles in various television shows and movies, such as "Spun Out" (2014), "The Big Cigar" (2023), and "Suits" (2011).
James And Rebecca Were Prom Dates In High School
James And Rebecca attended the same high school but didn't cross paths until their senior year.
During their senior year in high school, James needed a date for their school's prom after breaking up with his girlfriend just days before the event.
Luckily, he asked his friend from an acting class to introduce him to someone who could accompany him.
That's when he met Rebecca Dalton, the Canadian actress. She kindly accepted his invitation, and they went to the prom together.
Even though they went to prom together, they had no emotional attachment that night and went on their path.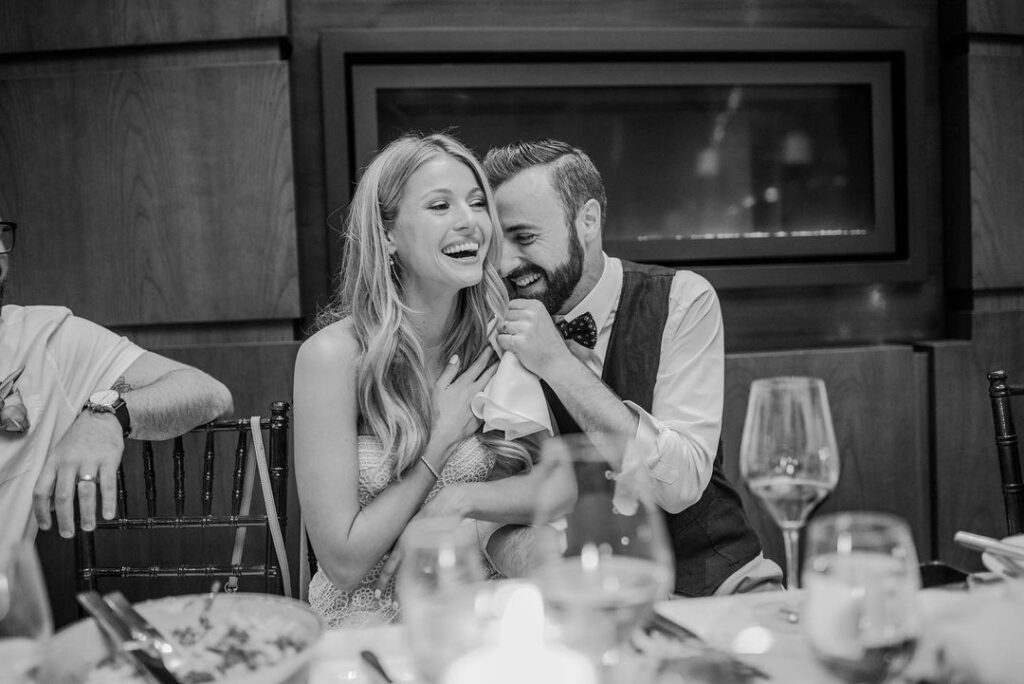 After a long time, Rebecca Dalton reached out to James Hinchcliffe through a mutual friend from their high school days.
A FaceTime conversation in September 2015 led to exchanging Facebook messages and texting.
They finally had their first date dinner in February 2016, and the couple took their relationship to the next level as they officially announced their engagement in 2018.
The Canadian couple shared the exciting news on social media, expressing their love and humor.
On August 3, 2019, the couple celebrated their marriage in a stunning ceremony at the Muskoka Bay Club Resort, one year after becoming engaged.