Some games are more than just competition between two teams or players. Like baseball for Americans, which is intensely decorated in people's hearts and souls. Baseball is a classic yet glorious sport for Americans.
Jason Castro is one of those Americans who played in Major League Baseball (MLB) for the Houston Astros, Minnesota Twins, Los Angeles Angels, and San Diego Padres from 2010 to 2022.
People call him a complete player. Castro is an athletic catcher with perfect offensiveness. He is also a defensive player with the intelligence required for the game.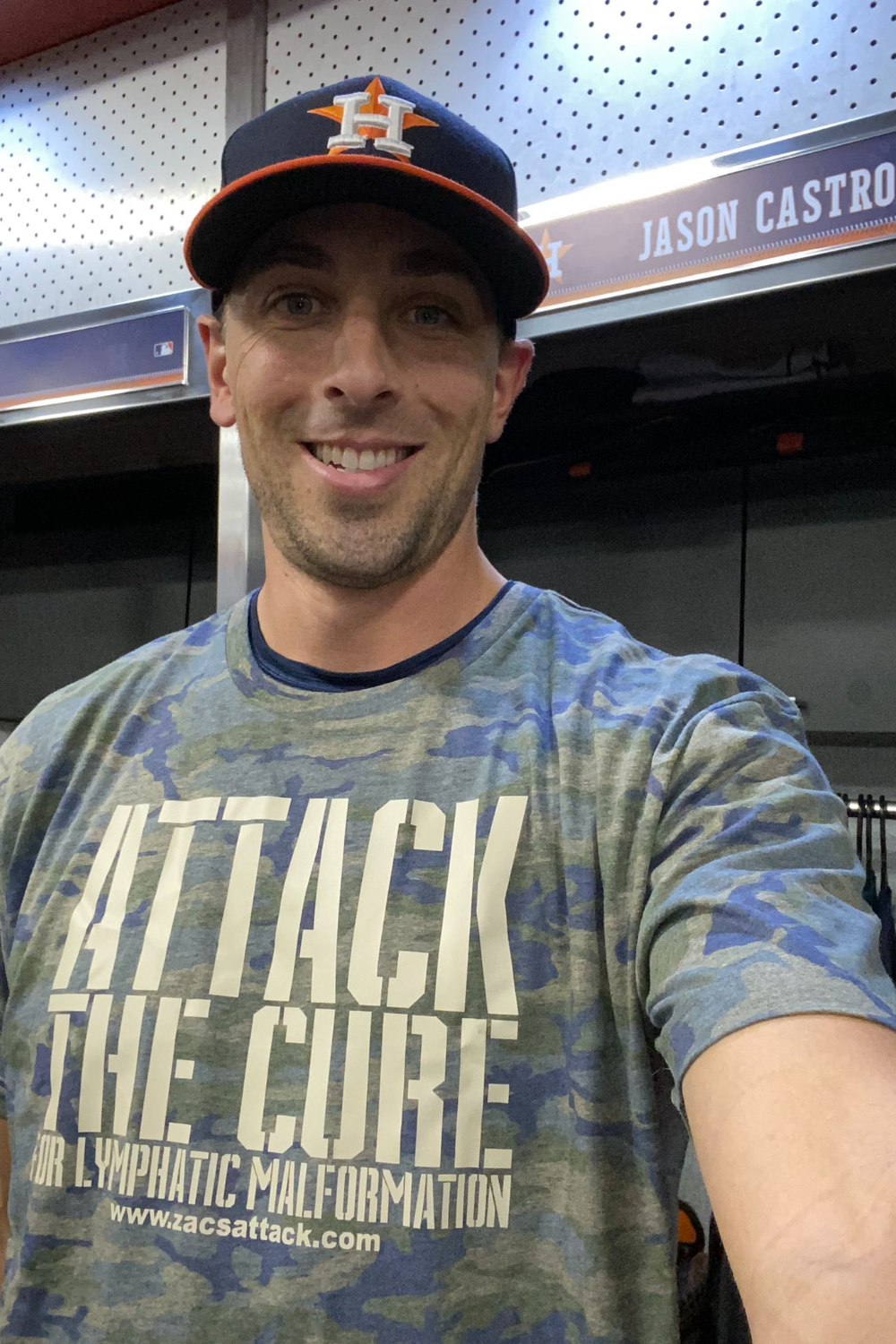 Jason was first drafted in 2008 by the Houston Astros, and his career stat went up after that significant push. Eventually, Castro made his MLB debut on June 22, 2010, against San Francisco Giants.
Unfortunately, the professional baseball catcher announced his retirement on December 2, 2022. He hung up his spikes with 952 games played, 678 hits, 166 doubles, nine triples, 97 home runs, and 368 runs scored.
We will discuss more about the MLB allrounder, Jason, in the article below. Before that, let's check out some quick facts.
Jason Castro | Quick Facts
| | |
| --- | --- |
| Full Name | Jason Michael Castro |
| Birth Date | June 18, 1987 |
| Birth Place | Castro Valley, California |
| Nationality | American |
| Ethnicity | White |
| Education | Castro Valley High School, Stanford University |
| Horoscope | Gemini |
| Teams Played | Houston Astros, San Diego Padres, Minnesota Twins, Los Angeles Angels |
| Father's Name | Tom Castro |
| Mother's Name | Lori Castro |
| Siblings | Michael Castro (Brother) and Jackie Castro (Sister) |
| Age | 35 Years Old |
| Height | 6'3″/1.90 m/190 cm |
| Weight | 97 kg/213 lb |
| Hair Color | Dark Brown |
| Eye Color | Blue |
| Shoe size | N/A |
| Build | Athletic |
| Relationship Status | Married |
| Wife | Maris Perlman |
| Profession | Baseball Catcher (Retired) |
| Children | 2 |
| Net Worth | $25 Million |
| Social Media | Twitter |
| Merch | CD, Poster |
| Last Update | May 2023 |
Jason Castro | Early Life & Family
The retired MLB player, Jason, was born on June 18, 1987, in Castro Valley, California, to supporting parents Tom Castro and Lori Castro.
His father, Tom, is a Portugal native, and his ethnicity is a blend of Mexican and Portuguese Azorean. While his mother, Lori, is of English nationality, and her ethnicity is a blend of English, Swedish and Scottish.
Jason grew up with his two siblings, Michael Castro (Brother) and Jackie Castro (Sister). He had a supportive family whose love and support helped him to continue his career.
Jason Castro | Age, Height & Weight
Jason is 35 years old as of 2023. He stands 6'2″/1.90 m tall and weighs about 97 kg/213 lb.
Playing baseball does not require a specific body type or weight. Castro is a regular-looking guy yet perfectly qualified for playing baseball.
He was born on June 18, which makes him a Gemini. Gemini people are usually intelligent and witty.
Being born in 1987 makes Jason a Rabbit, according to Chinese Astrology.
Jason Castro | Career
Early Career
Jason played baseball and basketball while studying at Castro Valley High School. Eventually, he focused on baseball in his college years.
The unstoppable retired MLB catcher, Castro, played college baseball for Stanford Cardinal. He won the title of the most valuable player in his junior year.
After his sophomore season in 2014, Jason played Collegiate Summer Baseball for the Yarmouth Dennis Red Sox, where he batted .341 in 39 games.
He was named the starting catcher for the East Division All-Star team and helped the Red Sox to the league championship.
The Houston Astros selected him in the first round of the 2008 MLB Draft. He started in Single-A for the Tri-City ValleyCats in 2008.
Later, he was promoted to play for Class AA Corpus Christi Hooks in 2009. The same year Jason went to Nettuno, Italy, to play in the 2009 Baseball World Cup.
Jason was ranked 53rd in the "Top 100 Prospects" list after a three-run home run in 2009.
Houston Astros
On June 20, 2010, the Houston Astros promoted Jason to MLB from the Class AAA Round Rock Express.
Jason made his MLB debut against the San Francisco Giants on June 22, 2010. He had his major league home run two days later against Matt Cain.
The retired MLB player suffered a knee injury while playing a spring training game against the Detroit Tigers.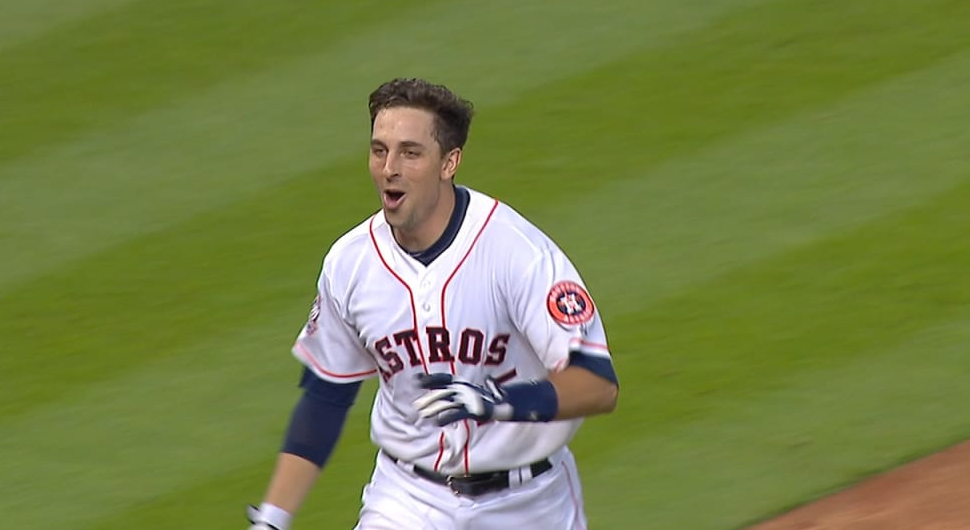 Castro underwent knee surgery and missed all games in 2011. He made his comeback in 2012, playing 87 games with a .257 average, six home runs, and 29 RBI.
The following year turned out to be fruitful for Jason. He was awarded the honor of being American League Player of the Week.
Further, Jason earned his first All-Star Game Selection that season as a reserve player. He led the Astros with 63 runs, 18 home runs, and a .485 slugging percentage.
Again in September, Jason went through knee surgery. He again missed the rest of the season.
Even after hectic playing schedules and surgeries, Castro completed his Sociology degree from Stanford University in 2013.
In 2014 and 2015, Jason signed contract with the Astros worth more than $6 million.
Minnesota Twins
Jason left the Astros to join the Minnesota Twins in 2016. The retired MLB player signed a three-year contract worth $24.5 million on November 30, 2016.
In the first season with the Twins, he hit .242, ten home runs, and 47 RBIs. Jason was required to undergo knee surgery toward the end of the season in 2018.
In 2019, Castro played only 79 games for the Minnesota Twins. However, his offensive and defensive skills improved the team's performance.
Los Angeles Angels
Jason signed a one-year deal worth $6.85 million with the Angels on January 7, 2020.
He played his debut as a starting catcher on July 24, 2020, and batted .192.
San Diego Padres
After playing for the Angels, Castro signed a contract with the San Diego Padres in August 2020; it was a trade-off between Jason and Gerardo Reyes.
He batted. 188/.293/.375 with two home runs and 9 RBI in 80 at-bats in 27 games spilled between Angels and Padres.
Return To Houston
On January 22, 2021, Castro signed a two-year contract worth $7 million with Houston. He batted .235 and .180 against left-handers in the 2021 regular season.
Injury
Jason Castro was placed on the injured list with right knee discomfort on July 1, 2022.
Soon, he returned to Houston to get the knee checked and treated while the catcher Garrett Stubbs made attendance from Triple-A to join the club.
The knee he injured was the same knee he had operated on three times. Thus the possible best thing was to get him to doctors and get a scan, then go for a prognosis.
Similarly, he missed his entire 2011 season when she tore his ACL while running the bases in spring training.
In 2013, Castro had a cyst drained from his knee, and he could only play 19 games in 2018 after going through right knee surgery.
Due to the injury, Castro could not make an appearance in the 2022 postseason but still earned his first career championship ring. The Astros won World Series against the Philadelphia Phillies in six games.
Career Stats
| | |
| --- | --- |
| Batting average | .227 |
| Home runs | 97 |
| Runs batted in | 325 |
Let's Talk About His Defense
Well, Castro's pitch framing is more than above average, but when it comes to defense, most are dissatisfied, as it is in a little bit of a downgraded position.
Not to mention, Castro seems brutal at blocking wild pitches.
Social Cause
Besides giving the best in the baseball field, the sociology graduate, Jason Castro, has significantly contributed to society.
With his wife Maris, Castro founded "Castro's Kids," a literacy program. Castro's Kids provides books for schools in the Houston area.
Jason Castro | Net Worth & Salary
Jason is one lucky player to play in MLB for almost a decade. He had contracts with four MLB teams from 2010 to 2020.
During Castro's career, he has acquired a net worth of approximately $25 million.
In 2010, Jason had a $4 million annual salary when he played for the Astros. It increased from $4 million to $5 million within six years.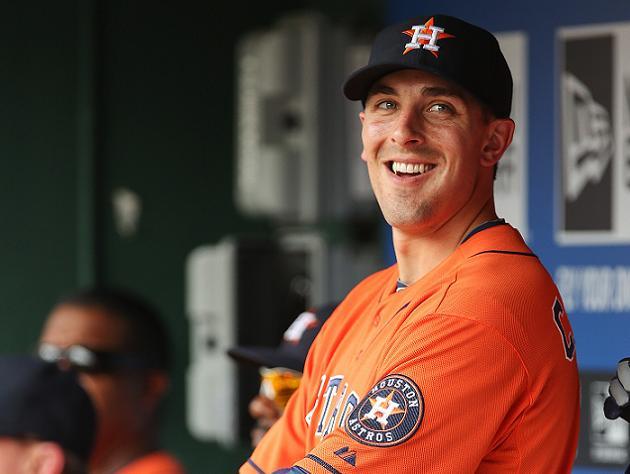 Again with the Minnesota Twins, Jason's salary went up to $8 million, whereas with the Angels and the Padres, his salary was $2.2 million and $6.85 million, respectively.
The intelligent catcher announced his retirement from MLB on December 2, 2022.
Jason Castro | Wife & Children
The retired MLB player is happily married to his long-time girlfriend, Maris Perlman. Jason and Maris first met at Stanford University, where she was a lacrosse player.
Not knowing Maris does not enjoy sushi, Jason took her to a sushi restaurant to surprise her on their first date.
After dating for three years, Castro proposed to her with a beautiful diamond ring.
The modest-looking baseball star Jason Castro married Maris Perlman in 2012 in a lavish ceremony at Belle Mer in Newport, Rhode Island.
It was a beautiful love affair, with the wedding venue decorated with beautiful flowers; the bride wore a gorgeous dress from her great-great-grandmother's wedding in 1899.
Jason and Maris are blessed with two adorable children. However, their names and personal details are still unavailable on the internet.
Jason Castro | Social Media Presence
Not everyone makes social media their priority. Many players and stars like to stay low-key.
Jason is not that active on social platforms like Facebook and Instagram, but he has a Twitter where he likes to share baseball posts.
Twitter: 26.1k followers
No other day quite like #OpeningDay and so glad to be back on the field #letsgoooo pic.twitter.com/PcgmeoEsy6

— Jason Castro (@J_Castro15) March 28, 2019
He posts, shares, and enjoys the attention of fellow players. Hopefully, he will be more visible in the social scenes so that we can get to know him better.
Frequently Asked Questions (FAQS)
Is Jason retired?
Jason announced his retirement on Twitter on December 2, 2022.
What is Jason Castro's jersey number?
Castro's jersey number was #11 for the San Diego Padres. It was #15 for the Houston Astros, #21 and #15 for the Minnesota Twins, and #16 for the Los Angeles Angels.
Is Jason Castro active on Instagram?
No. Castro does not have an Instagram or Facebook. He only uses Twitter and goes by the name @J_Castro15.
When was Castro first drafted?
Houston Astros first drafted Jason Castro in the first round (tenth overall) of the 2008 MLB Draft.
How much is Jason Castro's rookie baseball card worth?
Jason Castro's rookie baseball card price ranges from $0.55-$15.49.
What was Jason Castro's batting average?
Jason Castro's batting average was .227.