Jason Giambi grew up with a younger brother, Jeremy Giambi, who was also a professional baseball player.
Both the Giambi brother grew up playing baseball and competing against each other.
Jeremy once said it took him until his junior year in high school to overcome the frustration of being "Jason's younger brother."
They both attended South Hills High School in West Covina, California and played baseball for the varsity team.
Unfortunately, Jeremy committed suicide on February 9, 2022, shocking the whole world.
His brother's untimely demise has left a void in Jason's heart as the two brothers were very close to one another.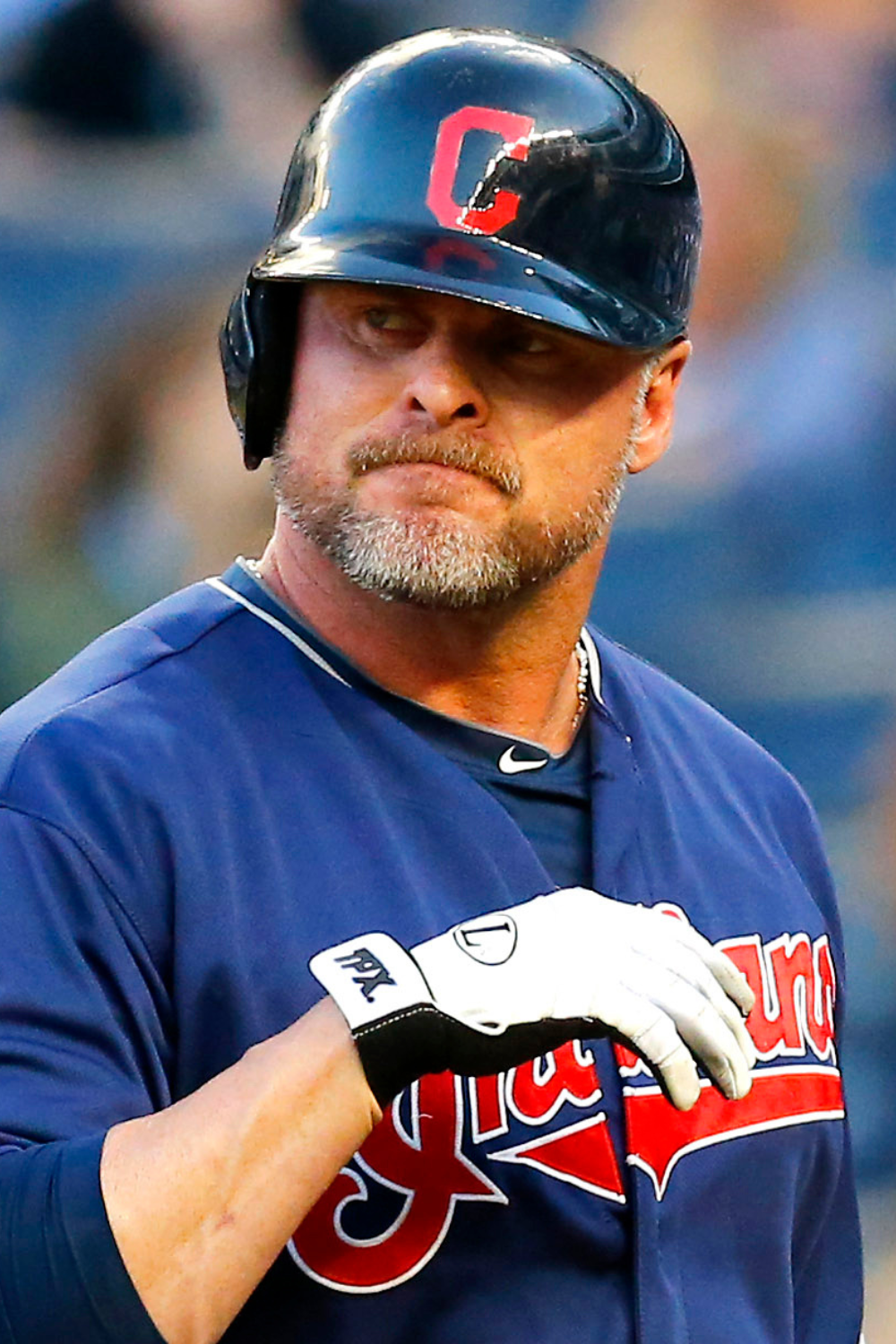 Jason Gilbert Giambi, born January 8, 1971, is an American former professional baseball first baseman and designated hitter.
After high school, the Milwaukee Brewers picked him in the 43rd round in the 1989 MLB draft.
However, he opted to attend college and committed to playing baseball for the Long Beach State 49ers.
The Oakland Athletics selected him in the second round of the 1992 MLB draft, and started his professional career with the minor league affiliate teams.
It was only in 1995 that Giambi made his major league debut with the Athletics. Later, he played with New York Yankees, Colorado Rockies, and Cleveland Indians.
Moreover, the five-time All-Star won several accolades throughout his professional career, including the Silver Slugger Award twice (2001 & 2002) and AL MVP (2000).
Besides, the former Athletics first baseman was inducted into the Athletics Hall of Fame in 2023 and the 49ers Hall of Fame in 1999.
Jason Giambi Brother Jeremy Giambi
Jeremy Giambi (September 30, 1974 – February 9, 2022), the younger brother of Jason Giambi, was an American outfielder and first baseman in the MLB.
The alumnus of South Hills High School played baseball for the Cal State Fullerton Titans for his collegiate career and won the 1995 College World Series.
He began his professional career as the sixth-round pick of the Kansas City Royals in the 1996 MLB.
Giambi made his MLB debut as a September call-up for the Royals in 1998. Later, he got to play with his elder brother during their time at the Oakland Athletics.
Moreover, he also played with Philadelphia Phillies and Boston Red Sox in the major league.
Following his stint with the Red Sox, he signed minor league deals with the Los Angeles Dodgers and Chicago White Sox.
Besides, the younger Giambi was involved in a controversy; on March 13, 2005, he admitted to using anabolic steroids.
Moreover, his older brother Jason also admitted to using steroids.
Jeremy Giambi Death
The stellar baseball player was found dead, aged 47, at his parents' home in Claremont, California, on February 9, 2022.
Six months before his death, the former major league player Jeremy suffered a life-altering blow to his head.
He was working as a pitching coach when a baseball struck him in the head and fractured his zygomatic bone.
Since then, he reportedly became very emotional and negative, and let the smallest things ruin his day, and seemed different.
A day after Jeremy's death, the Los Angeles County Medical Examiner ruled his death a suicide via a gunshot wound to his chest.
Some assumed he might have been under the influence of drugs; however, the drug tests came back negative.