'Basketball Wives' star Jennifer Williams, known for her high-profile relationships, has aroused fans' curiosity about her age.
One of Jennifer's known relationships was her unsuccessful marriage to the former NBA player Eric Williams.
Today, let's embark on a journey to unveil all things Jennifer Williams, from her Wikipedia to her age.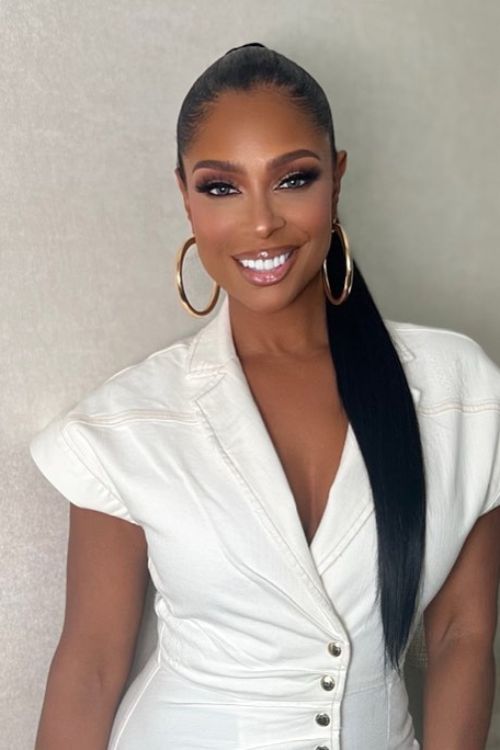 Jennifer Williams is a prominent figure in the world of American reality television and real estate. Her journey to fame is marked by several noteworthy career highlights.
She became famous on VH1's "Basketball Wives" during the first four seasons as a reality TV personality.
Her involvement in the series showcased her personal life and relationships within the professional basketball world.
In the real estate world, she made a successful transition from her initial aspiration to become an attorney to becoming a licensed real estate broker specializing in high-end New Jersey properties.
Furthermore, Jennifer is an entrepreneur with various ventures. She co-owns Flirty Girl Fitness, a fitness-oriented business.
She even ventured into the cosmetics world, launching her own lip gloss line, Lucid Cosmetics.
Williams also expanded her business portfolio by starting an online fashion boutique called Classy Girl Wardrobe.
Jennifer co-founded Project Save the World, working to fight diseases, end hunger, promote renewable energy, and reduce fossil fuels.
Her dedication to philanthropy reflects her desire to make a positive impact on global issues.
Jennifer Williams Age: How Old Is Basketball Wives Star?
Jennifer Williams was born on September 17, 1975, in New Jersey. As of this writing, she is 48 years old.
Jennifer spent her formative years in South Orange. Growing up, she was raised by a single mother as both of her parents were separated.
When discussing her relationship with her biological parents, Williams was very close with her mother.
Unfortunately, her mother died due to cancer in 2015. On the reality show, she expressed how hard things had been since her mother's loss.
She said,
"You go through a lot of emotions and you might be sad one day, you might be angry. And trust me, that s— has really affected me."
Likewise, Jennifer also shares that she hopes to build a family inspired by her late mother's passing, seeking to embrace love.
On the other hand, while talking about her dad, she said, "My father's a f–king asshole" in the show.
Well, the reason for Williams and her dad's estrangement is unclear, but when she shared a photo of her with her dad as they went to dinner at the sushi restaurant Nobu in Newport Beach, California, it suggests they're trying to reconcile.
This happened two weeks after a VH1 episode where Jennifer discussed her strained relationship with her father.
After discussing her estrangement, Williams earned praise for reconnecting with her dad.
Jennifer Williams Engagement News
Reality TV star Jennifer Williams recently made headlines when she announced her engagement to Christian Gold, a portfolio manager.
She shared a picture of her engagement ring on Instagram and encouraged everyone to expect good things in life.
Her Instagram post was filled with well-wishes from her followers, who were excited to hear the news.
She shared a video of Jennifer flaunting her ring, and fans went wild with congratulations and love.
Previously, Jennifer Williams was married to married to NBA player Eric Williams. They tied the knot in 2007 and later got divorced in 2011.
Moreover, she also had relationships with Cisco Rosado and Tim Norman. Tim faced accusations of stalking and harassment, leading to a restraining order against him.